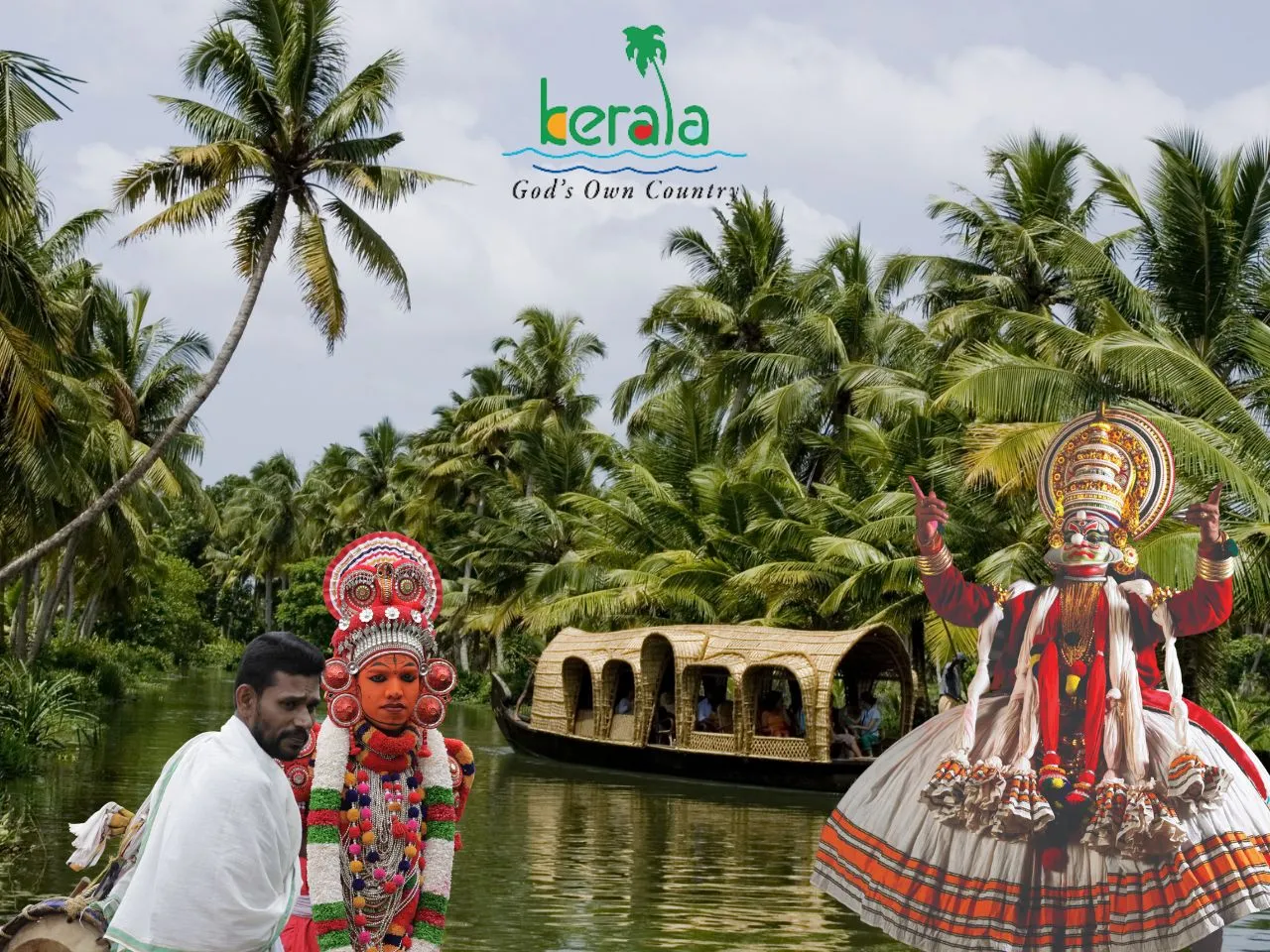 Kerala, fondly referred to as "God's Own Country", is extending a warm invitation to Non-Resident Indians (NRIs) to invest in the state's burgeoning startup scene. The Kerala Startup Mission (KSUM) is gearing up to launch a ground-breaking initiative called 'Startup Infinity' in May this year, which aims to attract NRI investments into the state's thriving startup ecosystem.
Through this ambitious project, the state will invite NRIs to invest in the best-performing startups in Kerala or even launch their own startups in the region. The initiative is expected to boost the startup ecosystem to new heights.
Mr Ashok Panjikaran, Senior Manager, Kerala Startup Mission told TICE News, "The first project will be launched in the month of May 2023. Dubai, USA, Germany and Australia are the countries to start with and it will be expanded to other countries too."
What is being offered by Kerala's Startup Infinity Project?
The Startup Infinity project presents a mutually beneficial opportunity for both the state of Kerala and Non-Resident Indians (NRIs) looking to invest in or launch their own startups. Under this initiative, the state aims to attract investments into the best-performing startups, while also facilitating NRIs in setting up their own businesses in Kerala.
The project has been planned under the Kerala Startup Mission (KSUM), which seeks to boost the state's startup ecosystem amidst a global economic slowdown in the IT sector. With Startup Infinity, the NRI community can engage and co-create with their resident country or India, using the initiative as a global launchpad for their startups.
To further facilitate this process, Startup Infinity centers will be established, providing necessary support to register companies and access other resources. Overall, the project is poised to be a game-changer for both the state of Kerala and the NRI community, unlocking new opportunities for growth and innovation.
Which are the focused sectors in the Startup Infinity project?
Mr Ashok Panjikaran says, "Startups that seek global expansion in terms of funding and business can be part of the Startup Infinity project. Priority will be given to startups with revenue and traction."
How Can Startups Leverage The Startup Infinity Project?
According to Mr Panjikaran, a senior official with KSUM, "The state government's Startup Infinity program aims to unite the NRI population and encourage them to launch their own businesses both abroad and in Kerala. This launchpad will act as a global desk in selected countries where the NRI community can engage, co-create and set up their businesses in their resident country or in India. The support to register their company in their resident country or in Kerala, shall be facilitated by Startup Infinity Centres."
What Are the Objectives Of Startup Infinity?
The Startup Infinity initiative has a key objective of helping startups based in Kerala to expand into overseas markets. The project aims to position Kerala as a vital gateway for overseas startups to enter the Indian market, while also establishing a space for founders from Kerala and the NRI community to come together, network, ideate, and launch new ventures.
Mr. Ashok Panjikaran elaborated that under the project, NRI angel networks will be established to support the Kerala startup ecosystem, and to increase the amount of funding and investment available for startup projects in the state.
Tapping The NRI Funds amid Funding Winters
According to a media report, Mr Anoop Ambika, CEO of KSUM, said "With over 32 million NRIs living abroad, India hosts the largest number of migrant citizens. Adding about USD 78 billion in remittances to our country's economy, NRIs play a huge role in the development of our nation."

"The groundwork for the project is underway. We have tentatively selected four countries for this project. The approval from the state government is awaited," Mr Anoop added.
At a time when there is global slowdown in the startup investments, the Kerala Government is planning to attract the investors to put their money in the promising startups in the state to gain profits. They are even offering the NRIs to launch their own startups in the state for which KSUM will provide them support.
Elaborating on this, Mr Ashok Panjikaran says, "The funding winter can be considered as an opportunity to diversify the funding to various sector-based startups which are not affected by the funding winters. The value-based startups will have more opportunities than valuation-based startups and for Kerala that will be an advantage as most of the startups are focused on value creation i.e. revenue as their first check point. 

This startup infinity centres will help to matchmake the right startups with the right investors."
State Budget Earmarked Rs 90.52 crore for Kerala Startup Mission
In the Budget 2022-23, the Kerala government had earmarked an amount of Rs 90.52 crore is for the Kerala Startup Mission. This includes Rs 20 crore for Kochi Technology Innovation Zone and Rs 70.52 crore for Youth Entrepreneurship Development Programmes.
While delivering the policy address at Kerala Assembly earlier this year, Governor Arif Mohammed Khan had also said the Kerala Startup Mission will implement 'Startup Infinity' for setting up launchpads in select countries and cities and 'Kerala Startup Commons', a one-stop platform for technical and business support for Startups.
The Governor had also informed that the state IT parks added 258 new companies last year and registered a revenue growth of Rs 2,993 crore.
Kerala may not be as well-known as other tech hubs in India, but it has produced some innovative and successful tech startups in recent years. Some of the most successful tech startups in Kerala are - Inntot Technologies that provides software-defined radio solutions for wireless communication, Genrobotics that develops robots for industrial and social applications, Perfectfit Fashion that uses artificial intelligence and machine learning to create custom-made clothing for customers.
What is Kerala Startup Mission (KSUM)?
Kerala Startup Mission (KSUM) is a state-run initiative that aims to promote and support entrepreneurship and startups in Kerala.
The organization offers a range of services, including incubation, funding, mentorship, networking opportunities, and access to state-of-the-art facilities and infrastructure.