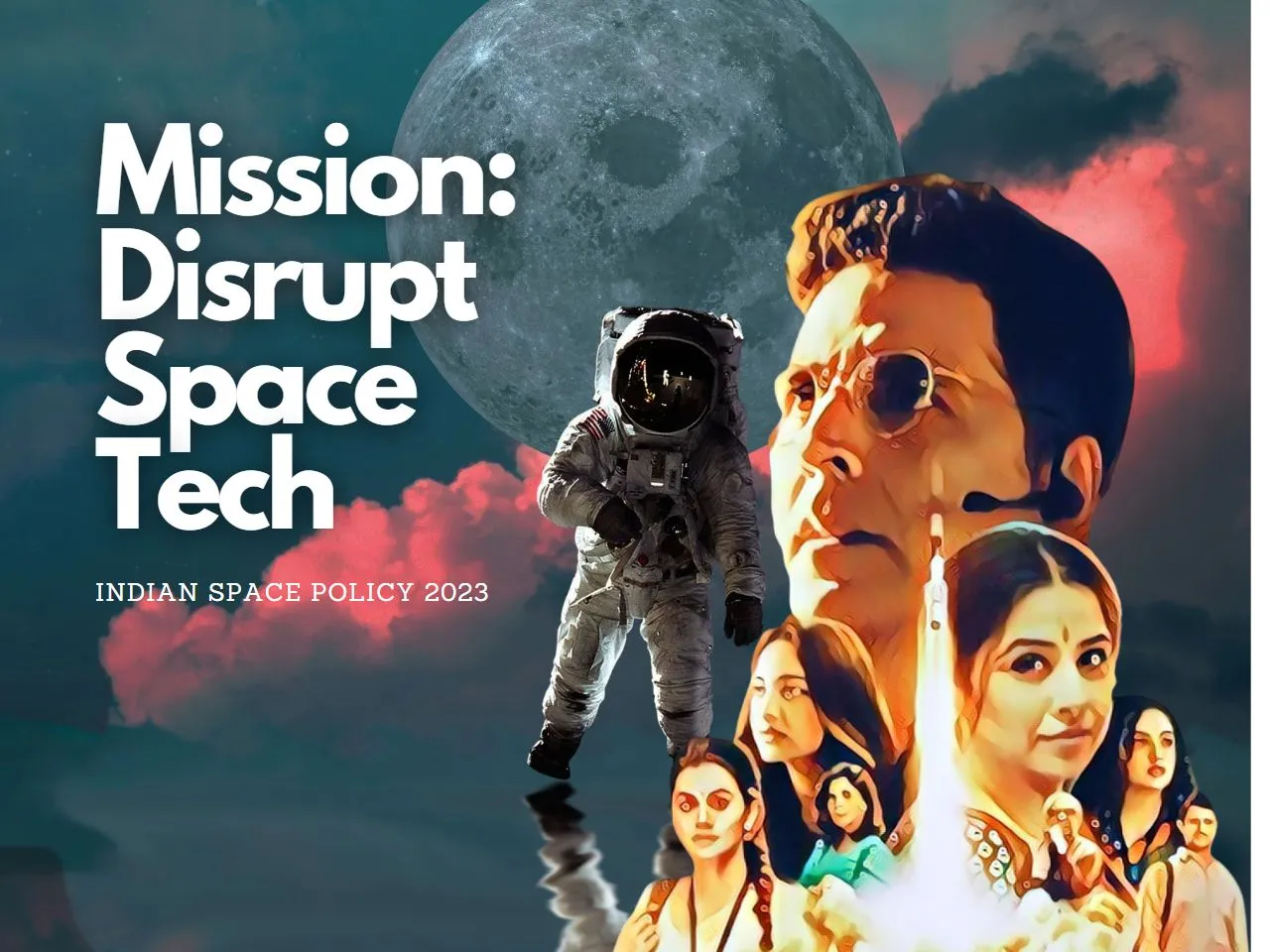 In the 2019 movie Mission Mangal, the Indian Space Research Organization (ISRO) showed the world that space exploration doesn't necessarily require a huge budget. And now, the Indian government has launched the Indian Space Policy 2023, which aims to take this success story to the next level.
From Mission Mangal to Space Industry Leader: India's Ambitious Space Policy 2023
The policy has a simple aim - to make India a leader in the space industry. To achieve this, the government is inviting startups to join hands with ISRO and create innovative products and services that can be used in space exploration.
The policy aims to foster a culture of innovation and entrepreneurship in the country's space sector, while also focusing on increasing the number of satellite launches and promoting space research and development. The Indian government hopes that this policy will not only put India on the map in terms of space exploration but also provide an economic boost to the country's fledgling space industry.
One of the most exciting aspects of this policy is the opportunities it will provide for startups. With the aim of encouraging more private sector participation in the space industry, the government has laid out a number of incentives for startups, including financial support, access to ISRO's facilities, and the opportunity to work on joint projects with ISRO.
Next Frontier for Startups: How Indian Space Policy 2023 Drives Space Exploration?
Well, for starters, it offers a huge market opportunity. The space industry is expected to grow at a rapid pace in the coming years, and startups that can create innovative products and services will be in high demand.
But more than that, the Indian Space Policy 2023 offers startups the chance to be a part of something truly groundbreaking. By partnering with ISRO, startups can help India become a leader in space exploration, and that's something that's sure to generate a lot of excitement and curiosity.
The Indian government has granted permission to startups and Non-Government Entities (NGEs) in the space technology sector to engage in end-to-end activities in space. These activities include the establishment and operation of space objects, ground-based assets, and related services such as communication, remote sensing, and navigation, subject to the guidelines and regulations prescribed by IN-SPACe. 
They are being encouraged to offer national and international space-based communication services, establish and operate ground facilities for space object operations, use Indian or non-Indian orbital resources to establish space objects for communication services and establish and operate remote sensing satellite systems.
Additionally, they are free to make ITU filings through non-Indian administrations, develop and commercialize technologies and applications for enhancing satellite navigation, communication, and remote sensing, manufacture and operate space transportation systems, and undertake research and innovation for the long-term sustainability of space activities. They can also provide end-to-end services for safe operations and maintenance in space, engage in the commercial recovery of an asteroid resource or a space resource, and undertake any other commercial space activity prescribed by IN-SPACe.
IN-SPACe: Empowering Startups in India's Space Industry with New Policy
The government has also set up a dedicated agency, the Indian National Space Promotion and Authorization Centre (IN-SPACe), to oversee the implementation of the policy and provide a single window clearance for space-related activities. This means that startups can now access all the necessary permissions and licenses for their projects through a single platform. 
IN-SPACe shall function as an autonomous Government organization, mandated to promote, hand-hold, guide and authorize space activities in the country. For this purpose, IN-SPACe shall periodically issue guidelines and procedures, that would among other things promote ease of doing business.
What is the Vision of the Space Policy 2023? 
To augment space capabilities; enable, encourage, and develop a flourishing commercial presence in space; use space as a driver of technology development and derived benefits in allied areas; pursue international relations, and create an ecosystem for effective implementation of space applications among all stakeholders; for, the nation's socio-economic development and security, protection of environment and lives, pursuing peaceful exploration of outer space, stimulation of public awareness and scientific quest.
Indian Space Policy 2023: Fostering Innovation and Entrepreneurship for Space Exploration
In pursuance of the vision set out for the space sector, Government seeks to pursue a holistic approach by encouraging and promoting greater private sector participation in the entire value chain of the Space Economy, including in the creation of space and ground-based assets.
Thus, Indian consumers of space technology or services (such as communication, remote-sensing, data services, launch services, etc), whether from public or private sectors, shall be free to directly procure them from any source, whether private or public.
In summary, the Indian Space Policy 2023 aims to make India a leader in the space industry by fostering a culture of innovation and entrepreneurship. The policy encourages startups to partner with ISRO and create innovative products and services for space exploration.