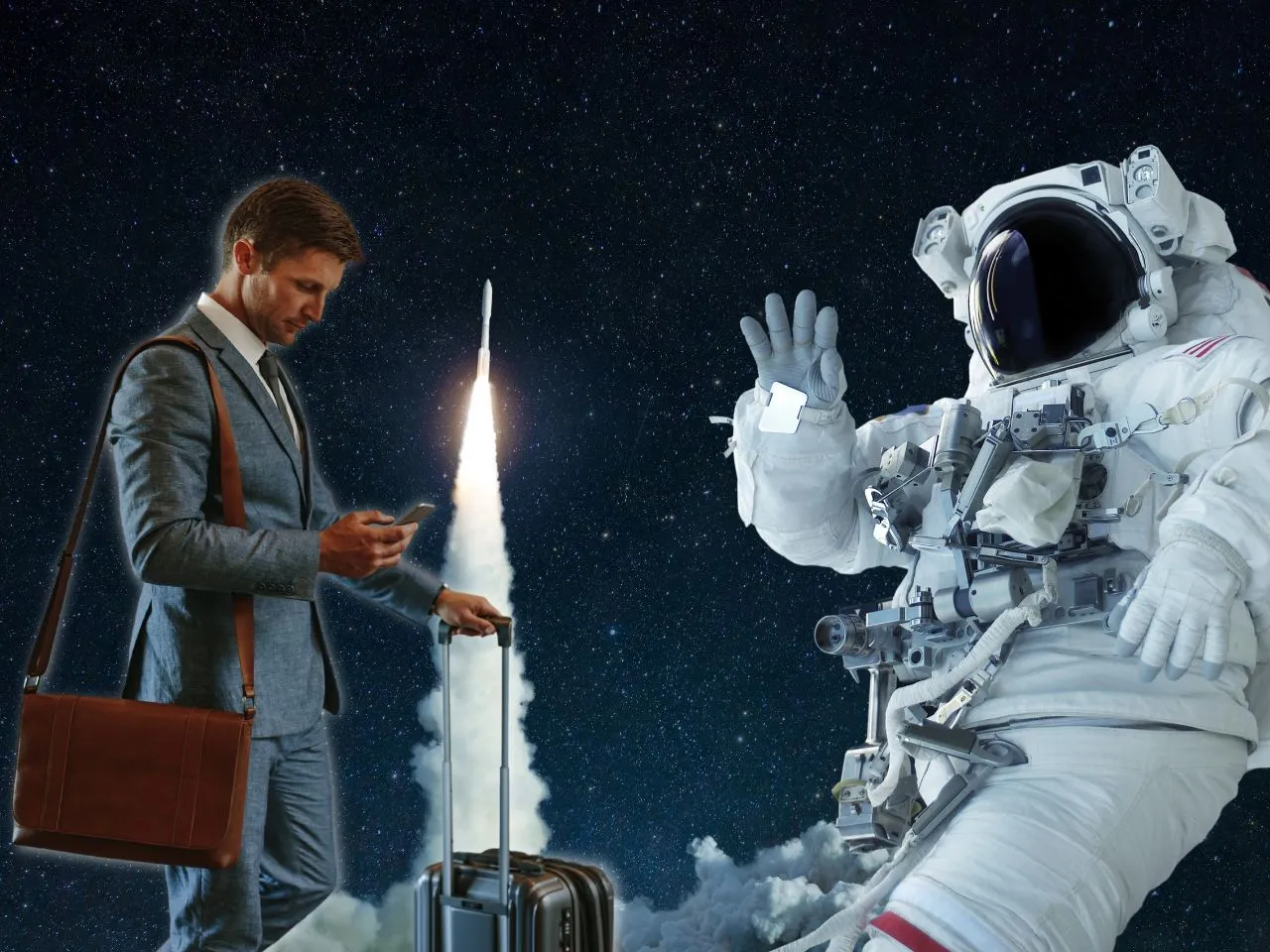 Have you ever dreamt of traveling through space and witnessing the beauty of the Earth from above? Well, the wait might just be over in the coming years!
With advancements in technology and increased private sector involvement, space tourism is fast becoming a reality.
But what does this mean for India and its space agency ISRO? How are they planning to make space tourism a viable option for the masses? What kind of technologies and safety measures are being put in place to make these missions successful?
From its current status, to the plans being made by the Indian government, and the challenges that lie ahead, this article will answer all your questions and more.
So let's blast off into the future of space tourism!
In recent years, the space tourism industry has seen an unprecedented boom, with private aerospace businesses leading the charge. Space tourism refers to ordinary people traveling to space for leisure, adventure or research purposes.
India, with its long and rich history in space exploration, is now joining the race to provide space tourism opportunities to its citizens and the world. Union Minister of State Jitendra Singh recently informed the parliament that the Indian government is taking measures to augment domestic capacity for future realization of space tourism.
Gaganyaan, India's first human spaceflight program, is the first step towards the country's journey in space tourism. The objective of the program is to demonstrate human spaceflight capabilities to low Earth orbit (LEO). After the successful completion of the Gaganyaan mission, future missions will be taken up, said the minister.
ISRO's Feasibility Studies for Sub-Orbital Space Tourism
The Indian Space Research Organization (ISRO), the national space agency of India, has carried out a few feasibility studies for a sub-orbital space tourism mission onboard a liquid propellant stage booster. This shows the agency's commitment to developing a special spacecraft that can carry civilians to outer space and back. The Indian National Space Promotion and Authorization Center (IN-SPACe), established by the government, is also aiming to encourage the involvement of private players in full-scale space operations, including space tourism.
IN-SPACe is a single-window independent organization that reports to the Indian government's Department of Space. The center oversees and facilitates space operations in India and will serve as a liaison between ISRO and private sector businesses. In collaboration with ISRO, the center will assess the expectations of private sector businesses, including educational institutions, and work to tailor those requests.
Global Space Tourism: A Booming Industry
Space tourism has become a booming industry in recent years, dominated by private aerospace businesses. SpaceX, founded by billionaire Elon Musk, is the market leader in space tourism thanks to its Dragon space capsule, which offers tourist journeys in zero gravity. The New Shepard spaceship from Jeff Bezos' Blue Origin, which launches from West Texas carrying passengers on short joyrides to space, is another major competitor in the industry.
According to a recent report by the Federal Aviation Administration (FAA), the global space tourism market is projected to reach $3 billion by 2040. The number of space tourists has increased dramatically in recent years, and there are now several private companies offering suborbital and orbital space flights to paying customers.
India and Space Tourism: A Journey in the Making
Despite being a late entrant in the space tourism industry, India has the potential to emerge as a major player. With the successful completion of the Gaganyaan program and the development of a reusable rocket for tourist transportation, it is predicted that Indian space tourism will be viable around 2028.
However, the journey to space tourism in India is not without challenges. The first Gaganyaan manned mission, primarily a scientific mission to demonstrate an indigenous capability to undertake human space flight mission, has not yet been launched. The human mission is anticipated to launch between 2024 and 2025 if all test missions are successful. ISRO will have to ensure the successful completion of the Gaganyaan program, the development and successful launches of a reusable rocket, and the assurance that all systems are dependable and affordable to be financially viable.
Space tourism is a dream that is becoming a reality, with private aerospace businesses leading the charge. India, with its rich history in space exploration, is now joining the race to provide space tourism opportunities to its citizens.