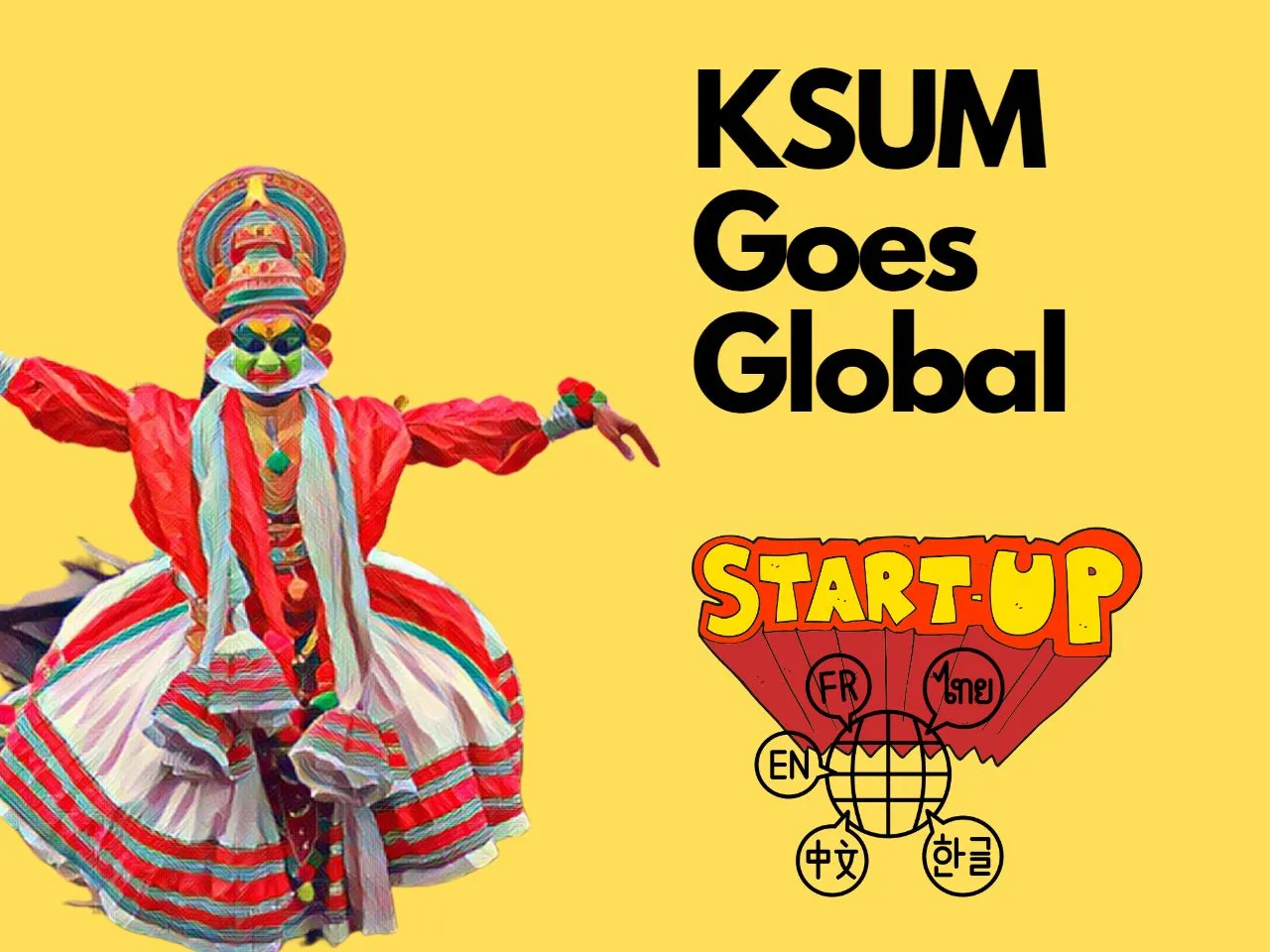 Kerala, renowned for its stunning landscapes and vibrant culture, is now making waves in the startup world. Enter Startup Infinity, a game-changing initiative by Kerala Startup Mission (KSUM) that aims to propel Kerala's startups onto the global stage. Get ready to witness Kerala's startup revolution on an international scale as Startup Infinity promises innovation, collaboration, and unprecedented investment opportunities.
Kerala Startup Mission (KSUM) is set to transform the startup landscape by introducing 'Startup Infinity,' a groundbreaking initiative that aims to strengthen the ecosystem for nascent companies in the State. This article delves into the launch of Startup Infinity and its mission to empower Kerala startups to explore foreign markets and promote entrepreneurship among non-resident Indians (NRIs) in collaboration with KSUM. The program's initial launch will take place in the US, Europe, UAE, and Australia.
Exploring Foreign Markets and Encouraging Entrepreneurship
The Startup Infinity program seeks to encourage the NRI population to establish businesses both overseas and in Kerala. By establishing Startup Infinity centers in partnership with global allies chosen through a rigorous selection process, KSUM aims to create a platform for aspiring entrepreneurs. To initiate the process, KSUM will release a call for expression of interest on its website, followed by evaluation of applications by an expert committee. The committee will assess the applicants' expertise, knowledge, networks, and the quality and cost of the proposed facility using a comprehensive scoring criteria.
Mutually Beneficial Partnerships 
Once a partner has been selected, they will be required to submit a commercial proposal and an engagement plan that outlines the key performance indicators for a mutually agreed contract period of up to one year. To ensure continuous progress, KSUM will conduct quarterly reviews of the centers, with the possibility of renewals based on the annual evaluation performed by the expert committee. This approach guarantees a dynamic and productive collaboration between KSUM and its global partners.
Unlocking Overseas Markets and Facilitating Co-creation
The Infinity centers, entrusted with the task of aiding Kerala-based startups in exploring foreign markets, aspire to position Kerala as a pivotal gateway for overseas startups aiming to tap into the Indian market. These centers will serve as spaces for engagement, co-creation, and networking, bringing together founders from Kerala and the NRI community. By fostering collaboration and ideation, the centers aim to establish new ventures and generate a supportive network for Kerala's startup ecosystem. Additionally, the initiative seeks to establish NRI angel networks that will bolster funding and investment into IT projects in the state.
Comprehensive Support and Investment Opportunities
As part of the Startup Infinity program, KSUM will assist in registering companies in Kerala and provide plug-and-play facilities in the host countries. It will extend valuable incubation support during product development and scale-up stages. Furthermore, KSUM will invite participation in its investment initiatives, opening doors to network with Kerala-based angel syndicates and co-invest with venture capitalists associated with its 'Fund of Funds' program. Access to KSUM's meet-ups with investors, businesses, and corporates will also be granted, fostering invaluable connections for aspiring entrepreneurs.
With the launch of Startup Infinity, KSUM is revolutionizing the startup ecosystem in Kerala. This groundbreaking initiative not only aims to empower Kerala startups to venture into global markets but also encourages NRIs to embrace entrepreneurship. By establishing collaborative spaces and fostering international partnerships, Startup Infinity aspires to facilitate innovation, co-creation, and investment opportunities. Through its comprehensive support system, KSUM aims to position Kerala as a thriving hub for startups, attracting global attention and propelling the state's economy to new heights.