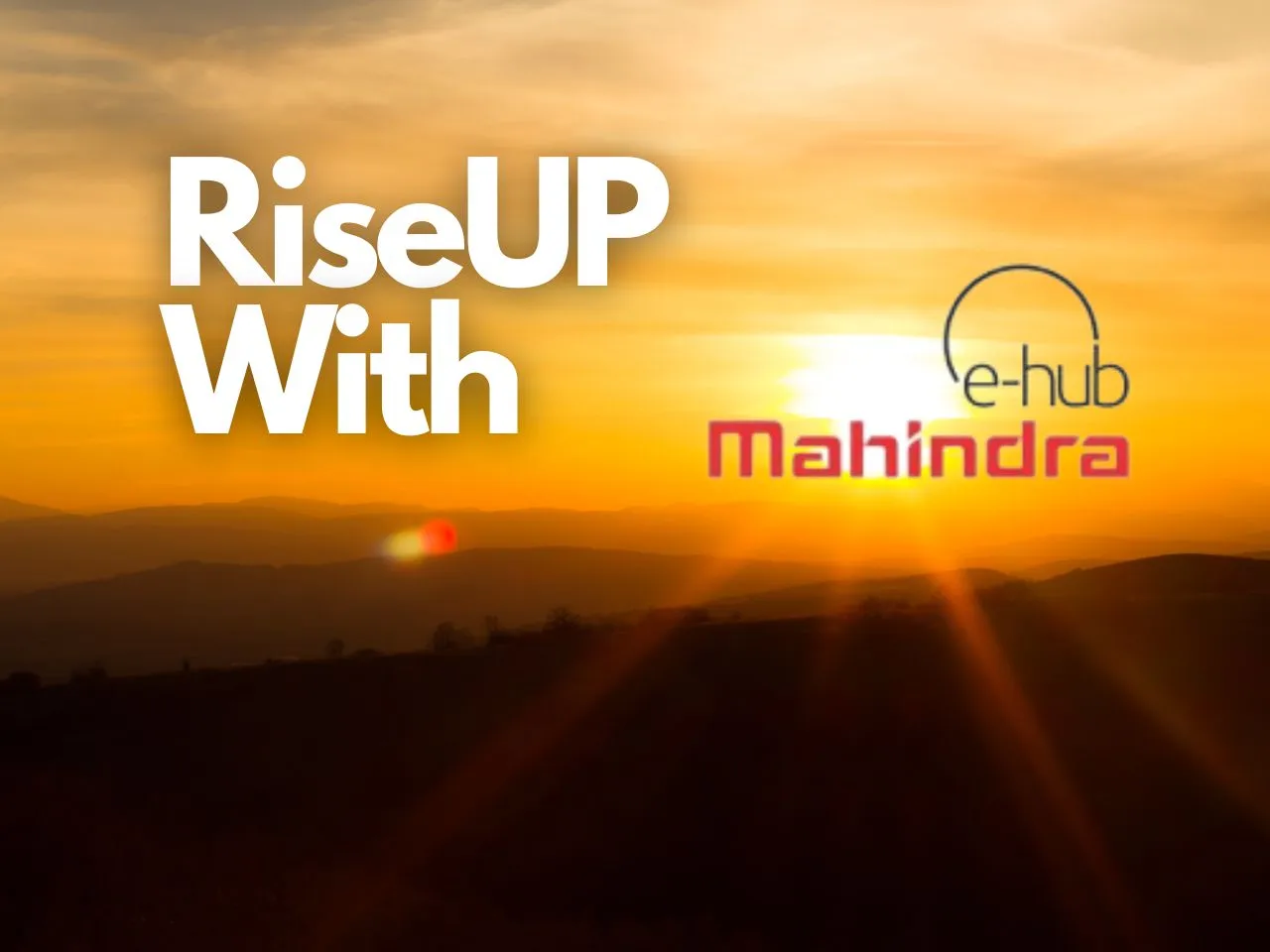 Mahindra E-Hub's RiseUp program, a transformative pre-incubation initiative, is all set to kick off its latest edition on November 4th. The program has attracted as many as 153 applications from across the country, and after a rigorous selection process, 15 promising startups have been chosen to embark on a journey of innovation and entrepreneurship.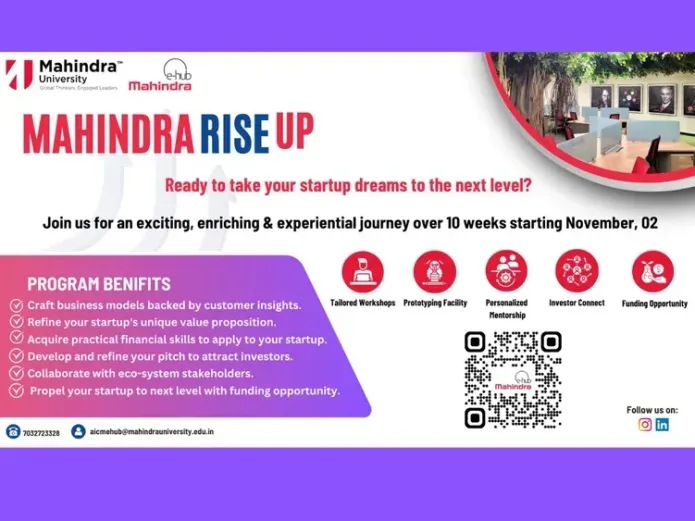 The RiseUp program is designed in a hybrid format, commencing with a five-day residential bootcamp at Mahindra's campus in the tech city of India - Hyderabad from November 4th to 8th. Following this intensive phase, participants will engage in eight weeks of virtual mentoring and training sessions, concluding with a two-day on-campus experience in January 2024. This final stage encompasses a pitch workshop, practice sessions, and a demo day, where startups present their ideas to a distinguished panel of investors and experts.
TICE is the media partners for the event.
Hybrid Genesis in the Tech City
Hyderabad which houses the offices of tech giants like Google, Facebook, Microsoft, Amazon, and Apple is touted as one the tech cities in India. The city houses more than 4000 startups.
Inaugural Wisdom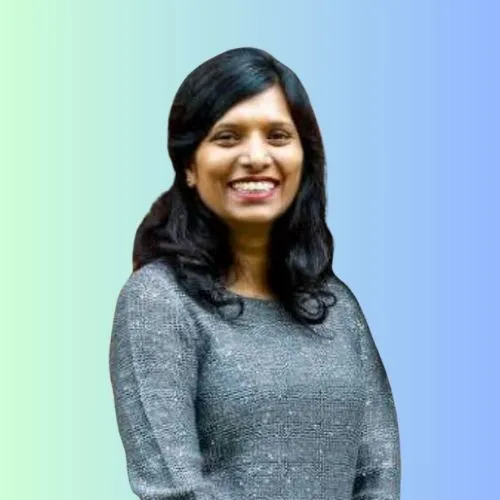 Dr. Shanta Thoutam, Chief Innovation Officer of Telangana State Innovation Cell (TSIC), will be the chief guest at the inaugural session, sharing insights and wisdom with the program's participants. The event will also be graced by Dr. Yajulu Medury, Vice Chancellor of Mahindra University, and Dr. Rajkumar Phatate, Head of the Centre for Entrepreneurship & Innovation at Mahindra University.
Mahindra's Commitment to Empowering Startups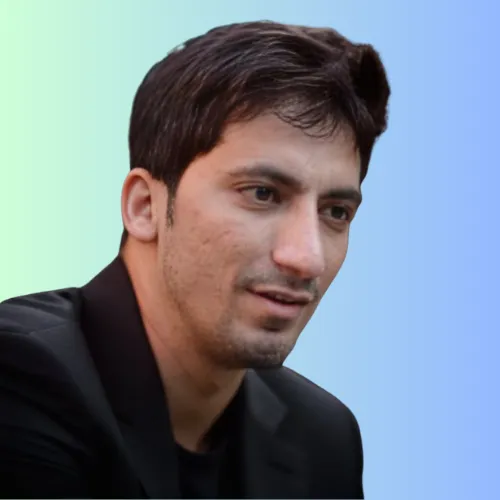 Ismail Akbani, Head of Mahindra E-Hub, expressed the program's mission, "The essence of our work at Mahindra e-Hub is to empower founders to unlock their full potential and accelerate their startup journey. With the Mahindra RiseUp Program, we provide a platform where the combined strengths of Mahindra e-Hub's infrastructure, our extensive network, the support of Mahindra University, and the rich experience of our mentors converge to transform innovative ideas into scalable and sustainable ventures."
Five-Day Bootcamp Overview:

Navigating the Startup Odyssey

Starting from November 4th, the participating startups will immerse themselves in a meticulously designed bootcamp featuring a variety of hands-on sessions. These sessions include:
·

      

Building & Testing MVP (Minimum Viable Product): Startups will learn how to develop and test MVPs suitable for early adopters.
·

      

Crafting & Refining GTM (Go-To-Market) Strategies: This module aims to guide startups on introducing their products to the market effectively.
·

      

Crafting Scalable & Sustainable Business Models: Participants will be encouraged to think long-term and build models that support scalability and sustainability.
·

      

Exploring Finance: This session will unravel the complexities of startup finance, from bootstrapping to venture capital.
·

      

Creating Competitive Advantage: Strategies to stand out in a saturated market will be a core focus, ensuring startups know how to differentiate themselves.
·

      

Additional Activities: Informal sessions focusing on team-building, entrepreneurial mindset, leadership, and creativity facilitated through interactive games and experiential activities.
Highlights of the Bootcamp
A highlight of the program is the immersive online simulation, where participants will navigate the lifecycle of a business, making strategic and tactical decisions while competing with other teams. This hands-on experience is designed to mimic real-world business scenarios, preparing startups for the challenges ahead.
Personalized attention is crucial for startup growth, which is why Mahindra RiseUp has a 'Mentor Clinic.' Startups will receive one-on-one sessions with seasoned mentors, gaining invaluable insights tailored to their specific challenges and opportunities.
The RiseUp program boasts a lineup of exceptional speakers and mentors, including Mr. Suprio Guha Thakurta, Dr. Ramakrishna Velamuri, Dr. Rajkumar Phatate, Mr. Praveen Dorna, Mr. Anirban Ghosh, Mr. Sandip Poddar, Mr. Vikas Dhawan, Mr. Ismail Akbani, and Mr. Keerthi Kadam, among others.
Partnerships and Collaborations
The Mahindra RiseUp program has established several crucial partnerships and collaborations, including TICE as its Media Partner, AWS as the Technology Partner, Startup Legal as the Legal Partner, and the Telangana State Innovation Council as the Ecosystem Partner.
With Mahindra E-Hub's RiseUp program, the journey to transforming innovative ideas into scalable and sustainable ventures has never been more promising for these 15 startups, who are set to make their mark in the world of entrepreneurship.
Join Our Thriving Entrepreneurial Community

Follow TICE News on Social Media and create a strong community of Talent, Ideas, Capital, and Entrepreneurship. YouTube  | Linkedin | X (Twittrer) | Facebook | News Letters