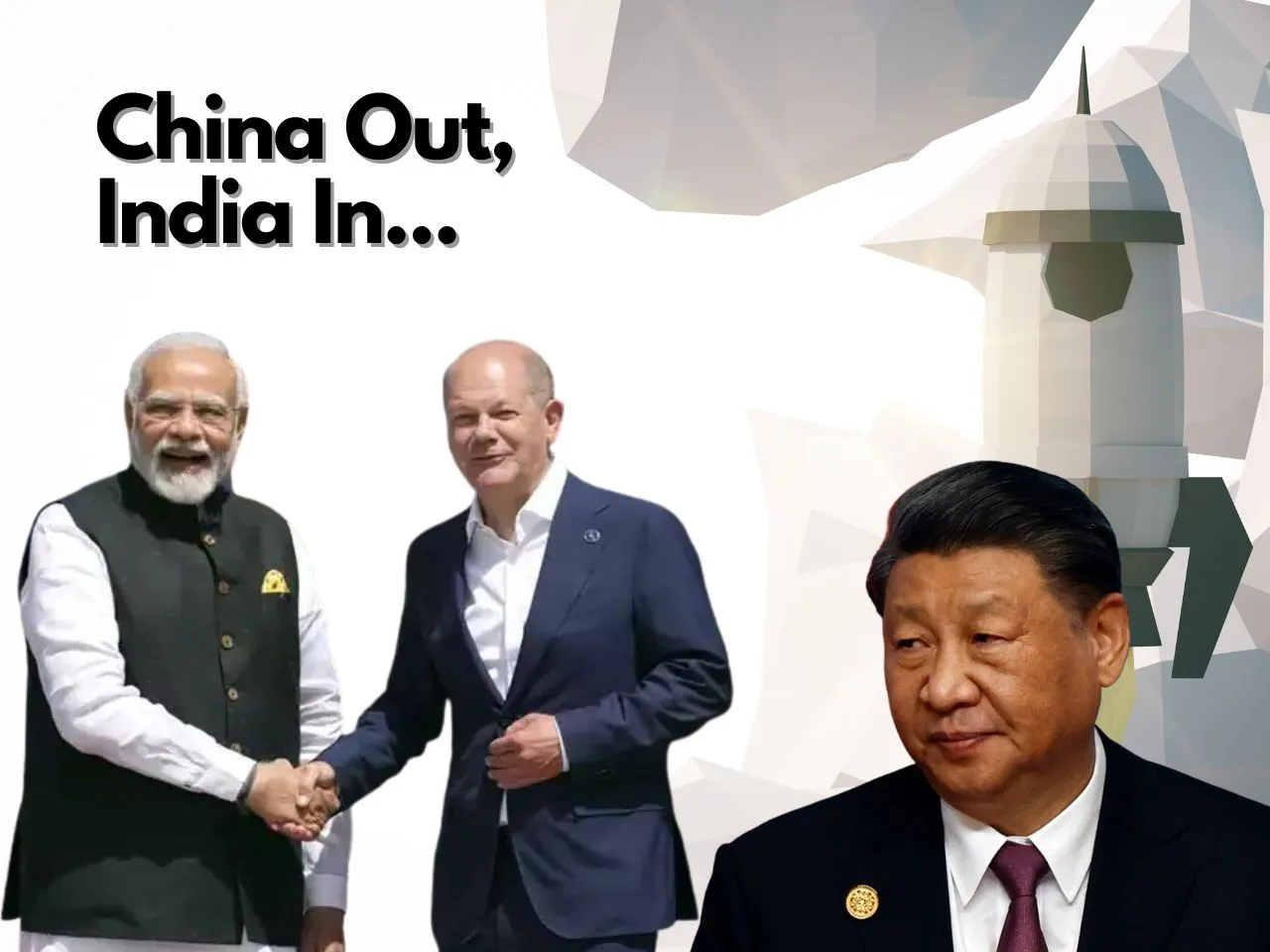 In a strategic shift influenced by regulatory and political challenges with China, German authorities are actively exploring enhanced partnerships with Indian startups. Reports from industry sources reveal that the focus areas for this collaboration encompass mobility, health, energy, advanced materials, and more.
At the centre of this burgeoning collaboration lies the city of Berlin, a thriving hub for German startups. It is particularly enthusiastic about forging connections with Indian startup counterparts. Under the banner of "AsiaBerlin," an initiative established and funded by the Berlin government, a German startup delegation is set to visit India.
Their mission? To establish fruitful collaborations with the dynamic Indian startup ecosystem. The delegation is primed to make its presence felt in New Delhi and Bengaluru, with a significant participation at the prestigious Bangalore Tech Summit. This endeavor is just the beginning; the Berlin government has ambitious plans to send more founders and research institutions to India in the coming year, aiming to deepen the symbiotic relationship between the two startup ecosystems.
What is AsiaBerlin?
AsiaBerlin, powered by the Berlin Senate Department for Economic Affairs, Energy and Public Enterprises, forms the collective platform that brings together communities within the startup ecosystems across Asia and Berlin. We enable relationship-building among investors, startups, and bridge builders by organizing monthly AsiaBerlin events and delegation trips to Berlin and Asia throughout the year. Our flagship event, the AsiaBerlin Summit is the annual summit of year-long AsiaBerlin activities where policymakers, startups, and investors meet to discuss the newest tech trends and cross-border collaboration between Asia and Berlin. We work closely with our partners in the Asia Berlin Forum e.V. (ABF) and enpact, along with the ever-growing support of our honorary Ambassadors.
Paving the Way for German Companies in India
This proactive approach has generated considerable interest among German companies keen to establish a foothold in India. Concurrently, Indian startups specializing in mobility and robotics are looking to make their mark in the German landscape. Notably, both the Indian and German governments are actively backing these endeavors.
However, it's worth mentioning that regulatory challenges and administrative hurdles continue to be roadblocks for German firms seeking entry into the Indian market.
Beyond the commercial rationale, these developments are part of a more extensive reevaluation of Germany's reliance on China. China, Germany's principal trading partner in goods in 2022, had a trading volume of around 300 billion euros. Yet, concerns regarding human rights and China's assertive foreign policy prompted Berlin to release its first China strategy in 2023.
German Foreign Minister Annalena Baerbock emphasized in his speeh, "For Germany, China remains a partner, competitor, and systemic rival. In the last few years, however, the systemic rival aspect has come more and more to the fore. So we don't need to look hard to see that China has changed."
This strategy includes "de-risking" and reducing economic dependence on China. It also supports the implementation of "anti-coercion" instruments to safeguard European countries from economic tactics and tariffs frequently employed by China.
As part of this overarching strategy, Germany is committed to diversifying its partnerships by strengthening connections with Indo-Pacific nations, with India at the forefront. The bilateral trade between India and Germany, amounting to 21 billion euros in 2020-21, serves as a testament to the promising trajectory of this evolving collaboration.
Disclaimer: Please note that this news article is based on industry reports.
Join Our Thriving Entrepreneurial Community

Follow TICE News on Social Media and create a strong community of Talent, Ideas, Capital, and Entrepreneurship. YouTube  | Linkedin | X (Twittrer) | Facebook | News Letters