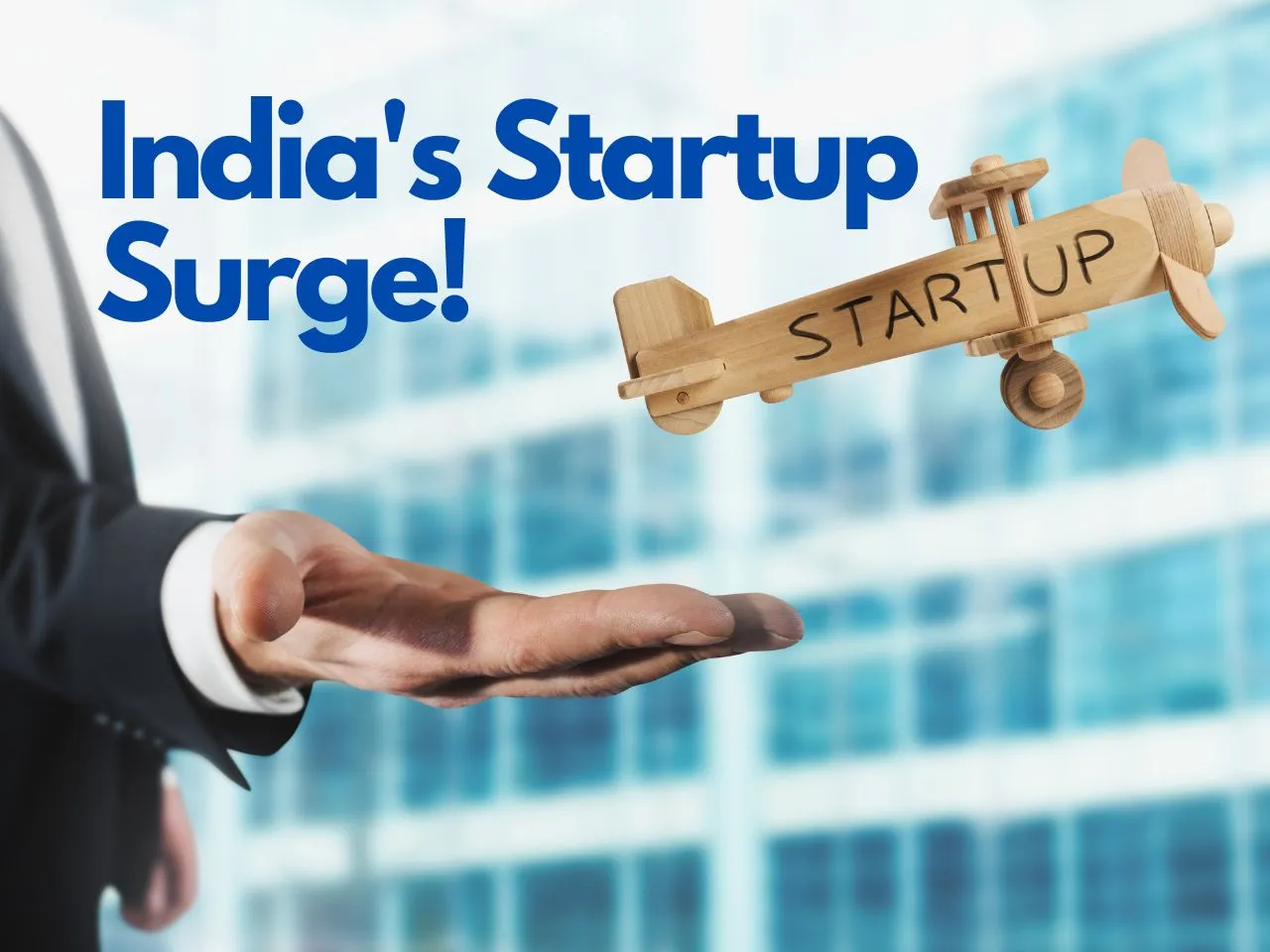 India has emerged as a formidable player in the global startup ecosystem, securing its position among the top countries for scaleup valuation and venture capital (VC) investments, according to the first edition of the Startup Genome's Scaleup Report.
This report sheds light on key factors that distinguish successful scaleups from their counterparts, emphasizing India's unique strengths and contributions to the global startup landscape.
India ranks fourth in the world in the number of scaleups, or startups that have received more than USD 50 million of disclosed VC investment. Ahead of India are the US, China, and the UK, the Report said.
India, the report says, has recorded 429 scaleups, with a VC investment of USD 127 billion and total value of tech investment of USD 446 billion.
Scaleup Powerhouse: India's Impressive Rankings
The Scaleup Report reveals that India stands tall as one of the top countries by combined scaleup valuation, sharing the stage with global giants like the United States, China, the United Kingdom, and Canada. Moreover, India is a frontrunner in VC investments into scaleups, cementing its place alongside the U.S., China, the U.K., and Germany.
Notably, India clinches the fourth spot globally in the number of scaleups. Topping this list are the United States, China, and the United Kingdom, showcasing India's substantial presence in the world of startups.
India Outshines the UK in VC Investment
"The top countries for VC investment into scaleups are the U.S., China, India, the U.K., and Germany," highlights the report.
While India may lag slightly behind in the number of scaleups compared to the United Kingdom (UK), it triumphs in other crucial metrics. The report highlights India's supremacy over the UK in total VC investment in scaleups and cumulative tech value investment. India boasts an impressive tally of 429 scaleups, with a staggering USD 127 billion in VC investment and a cumulative tech value investment of USD 446 billion.
Startup Genome's Comprehensive Research
Startup Genome, an innovation policy advisory and research firm, conducted an exhaustive survey spanning over 80 cities in more than 40 countries, analysing more than 60 metrics. Their research aimed to uncover the factors responsible for the success of scaleups and startups that scaled to USD 50 million and higher valuations within four to eight years.
Global Reach: India's Unique Edge
One standout finding of the report is India's exceptional performance in the global market. Indian startups are leaders in customer diversity, with over 50% of their customers hailing from outside their continent. This achievement can be attributed to Indian startups' knack for crafting products and services tailored for truly global markets. By transcending geographical boundaries, these startups exponentially expand their customer base.
Domestic Focus Pays Off
Interestingly, the report also underscores the value of a domestic focus for startups based in larger countries, excluding the U.S. In India, where the domestic market is sizeable enough to support rapid growth, many Business-to-Consumer (B2C)  startups achieve unicorn status and billion-dollar exits without venturing beyond the country's borders. 
The report reveals that startups with a high local connectedness index score, measuring the size, density, and quality of a startup's local network, achieve a scaleup rate of 5.1%, compared to 3.8% for those with a lower score – a remarkable 34% boost. Early-stage startups with a robust local network also experience revenue growth twice as fast as their counterparts with a weaker local connection.
Global Connectivity: A Key to Scaling Success
The Scaleup Report leaves no doubt that global connectivity is a driving force behind scaling success. Startups with a high level of global connectedness have a 3.2 times higher chance of scaling than those with limited global connections. Furthermore, ecosystems deeply connected to top global hubs like Silicon Valley, New York City, and London witness their startups going global at a significantly higher rate.
The report also states that, "Startups based in large countries (U.S. excluded) scale at a higher rate when they focus on their domestic market. In those countries, the size of the domestic market is so large that it may be worth delaying or foregoing global markets.

This is certainly clear in India, where B2C startups can achieve unicorn status and billion exits without going out of the country. However, as we will see later, this may be due to those other large countries being on average made of earlier-phase ecosystems, Asian countries, and ecosystems with low Global Connectedness. It also does not seem to be true for B2B startups in general."
Founders' Playbook for Success
For aspiring founders aiming to enhance their scaling prospects, the report offers valuable advice. Offering stock options to all employees, cultivating a network of at least five global connections to top startup ecosystems, and having a minimum of three advisers are key factors that can pave the way for success.
India's remarkable achievements in scaleup valuation and VC investment underscore its growing significance in the global startup arena. With its unique strengths and unwavering commitment to innovation, India continues to shine as a rising star in the world of startups, poised for even greater success on the international stage.
Join Our Thriving Entrepreneurial Community

Follow TICE News on Social Media and create a strong community of Talent, Ideas, Capital, and Entrepreneurship. YouTube  | Linkedin | X (Twittrer) | Facebook | News Letters