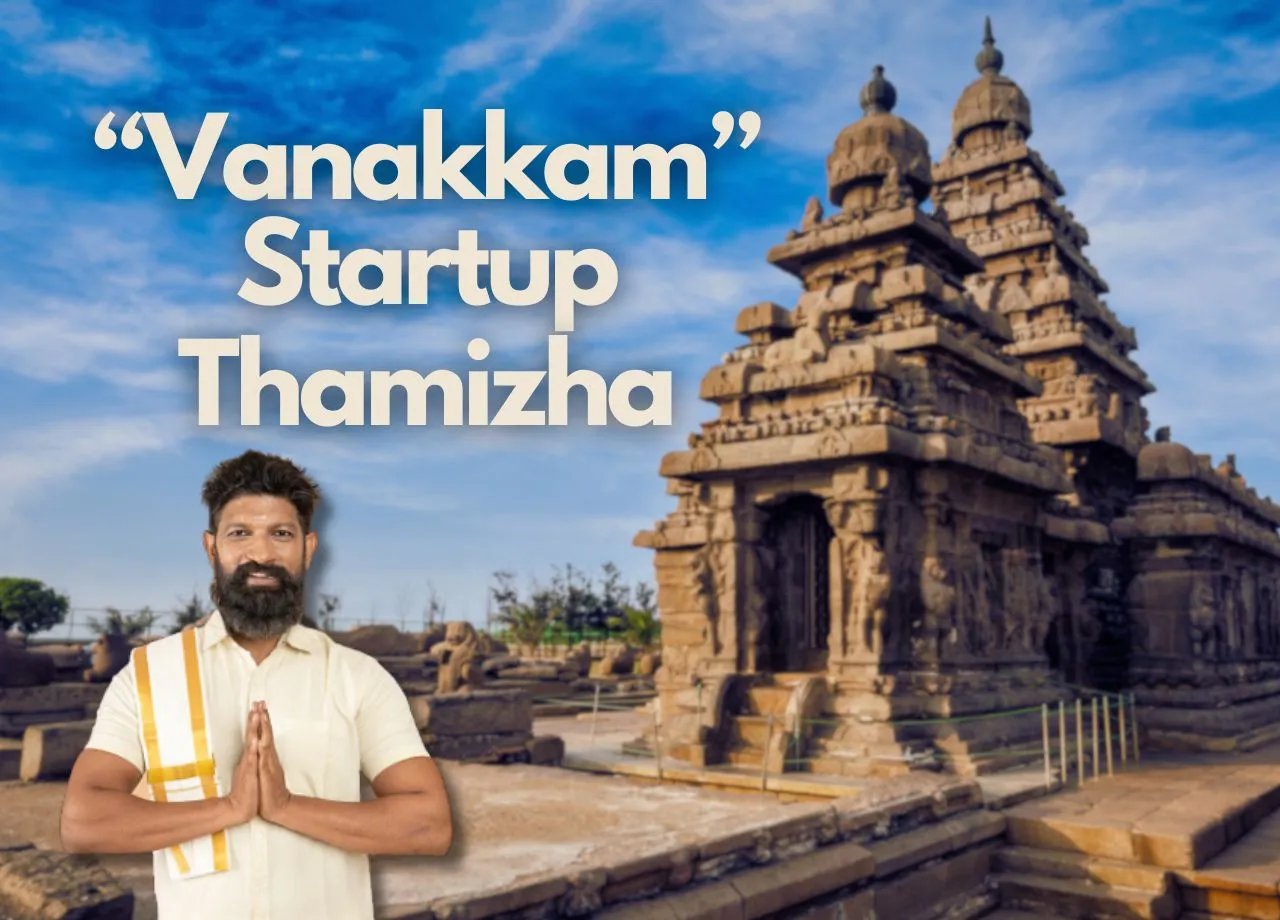 A move that will propel Tamil Nadu into the ranks of top global startup destinations, the Tamil Nadu Government is launching its own show called 'Startup Thamizha' in line with the famous TV reality show Shark Tank. This first-of-its-kind reality show is set to redefine the startup ecosystem in the state and foster innovation and entrepreneurship.
The Tamil Nadu Startup and Innovation Mission (StartupTN), functioning under the State's Micro, Small and Medium Enterprises Department, has officially announced the launch of 'Startup Thamizha.' 
How The Show Bridges Gap Between Startups and Investors?
Mission Director and CEO of StartupTN, Sivarajah Ramanathan, expressed the mission's goal of bridging the gap between startups and investors while fostering widespread awareness of these innovative ventures across the state. With a vision to see Tamil Nadu recognized among the top 20 global startup hubs, Ramanathan emphasized the significance of 'Startup Thamizha' in this transformative journey.

He said, "'Startup Thamizha' will play an essential role in creating awareness of how entrepreneurs and innovators with a novel and scalable product or solution could make a big dream come true, without worrying about their biggest challenges."
Cultural Change and Encouraging Innovation
Beyond the financial aspects, 'Startup Thamizha' aims to bring about a cultural change in the minds of innovators by empowering them to become employers, maximize available resources, and embrace risk-taking while shedding the fear of failure. This initiative will also shine a spotlight on new-age investment opportunities for potential investors previously unaware of such novel avenues.
According to Ramanathan, "The show would also throw light on the new-age investment opportunities available for potential investors unaware of such novel avenues for investing."
How Can Startups Participate in 'Startup Thamizha'?
For those eager to participate or follow the show's developments, detailed information about 'Startup Thamizha' will soon be available on the official website, www.startuptn.in.
What Makes Startup Thamizha Unique?
Sivarajah Ramanathan, while discussing the format of the show, drew a comparison to the popular television series 'Shark Tank.' However, he highlighted that 'Startup Thamizha' would offer a distinctive twist. In contrast to 'Shark Tank,' where a panel of investors' funds the startups, this Tamil reality show will feature not only a panel but also approximately 50 investors in the audience. These investors will have the opportunity to decide on potential investments, mirroring the format of shows like 'Super Singer,' where judges evaluate performances before a live audience.
Moreover, the show is expected to be broadcast on one of the top three Tamil television channels—Sun TV, Vijay TV, or Zee TV—based on TRP rankings, adding to its anticipated widespread viewership.
When Will 'Startup Thamizha' Start?
'Startup Thamizha' is scheduled for launch in January, with Chennai-based Brand Avatar winning the bid to produce the show. As the state eagerly awaits the premiere of this groundbreaking reality series, it is poised to become a catalyst for innovation, entrepreneurship, and investment in Tamil Nadu, propelling the state towards its goal of becoming a global startup destination.