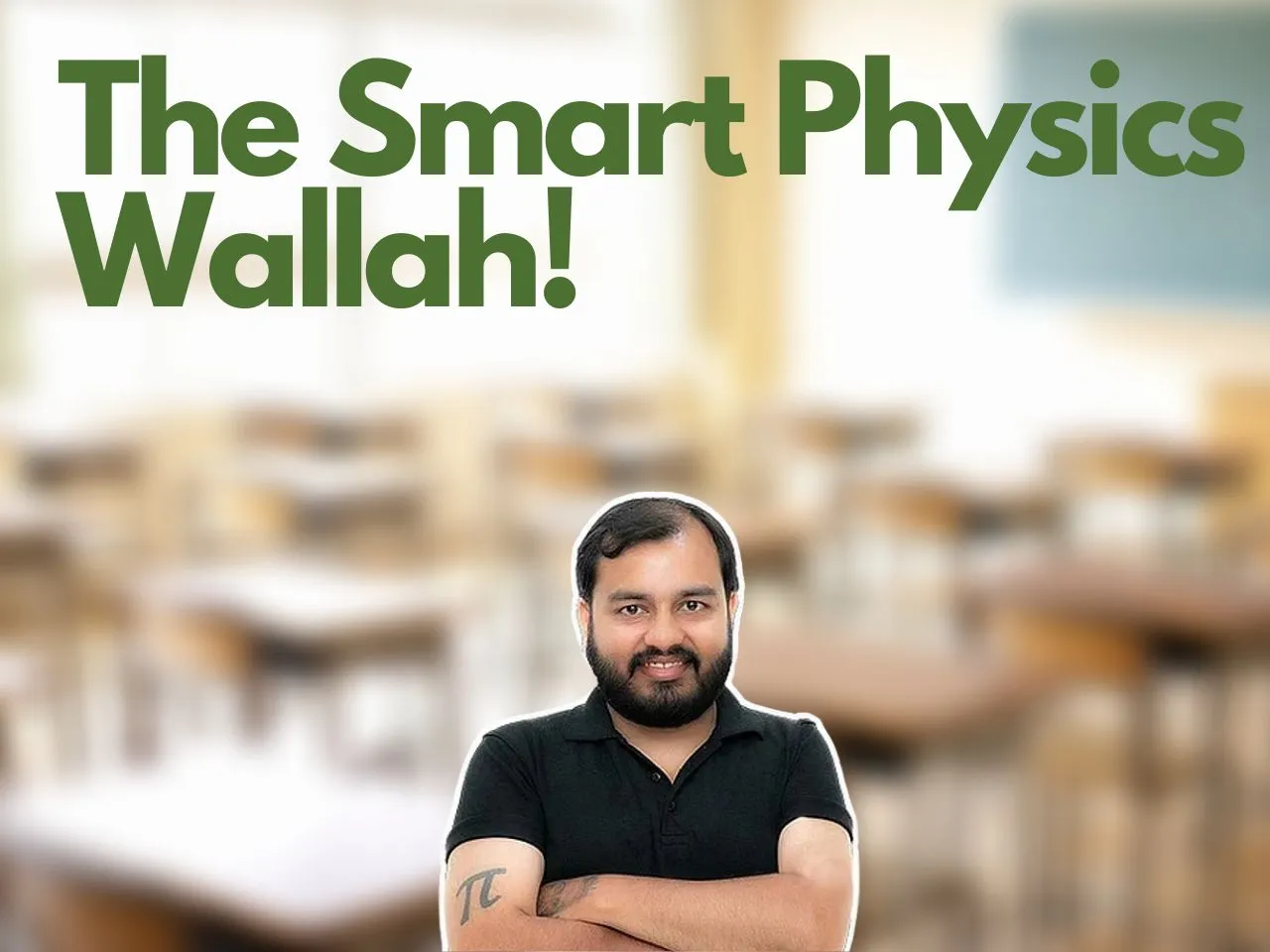 Edtech firm Physics Wallah has announced the launch of 50 new offline centres, called "Vidyapeeth Centers", with an investment of around Rs 82 crore (USD 10 million). The centres are designed to be tech-integrated classrooms, featuring 650 smart classrooms and offering students access to daily practice problems, video quizzes, homework monitoring and more. 
The company, which already operates 11 centres in various Indian cities, aims to help students in remote parts of the country access high-quality education without having to relocate to a bigger city. The startup aims to help parents save money that would have been spent on hostel fees and other living expenses.
What is Physics Wallah's new initiative?
In addition to the Vidyapeeth Centres, PW will upload all lectures on its app after every class. According to a media report, the company has already registered over 90,000 students for the current academic year and aims to reach 1.5 lakh during the session for Joint Entrance Examination (JEE), National Eligibility cum Entrance Test (NEET), and foundation exam preparations.
The edtech firm is also planning to offer scholarships worth around Rs 160 crore (USD 20 million) in the next academic year. PW has provided scholarships worth USD 12 million (about Rs 98 crore) in the 2023-24 academic year through its Scholarship and Admission Test (SAT) programme. The company's scholarships are available to meritorious students as well as those who cannot afford quality offline education.
Edtech Boom in India
The expansion comes as India's edtech sector is experiencing rapid growth, driven by factors such as the Covid-19 pandemic, which forced many schools, universities and coaching centres to close and shift to online learning. 
According to a report by RedSeer Consulting, India's edtech industry is expected to grow to USD 3.5 billion by 2023.
The announcement also comes amid increasing investment in India's edtech sector. In April, Unacademy, one of India's largest edtech firms, raised USD 440 million in a funding round led by Temasek and SoftBank, which valued the company at USD 3.44 billion. Last year, Byju's, another major edtech firm, raised USD 1 billion in a funding round led by Silver Lake and returned to the market to raise another USD 500 million just a few months later.
Overall, India's edtech sector is booming, and the trend shows no signs of slowing down. With growing investment and increasing demand for quality education, edtech firms like Physics Wallah are poised to play an increasingly important role in the country's education landscape.
Plans To Acquire Southern Indian Edtech Companies?
According to another media report, Physics Wallah, is also seeking to acquire edtech companies in southern India. 
The move is aimed at increasing the brand's reach in the region. The company is also looking to acquire firms with strong K-12 content capabilities and counselling services to aid students in college placements. 
Its plan to enter the K-12 segment comes at a time when funding has slowed down in the edtech sector, with investors becoming cautious as demand for online courses has taken a hit after the reopening of schools and offline coaching centres.