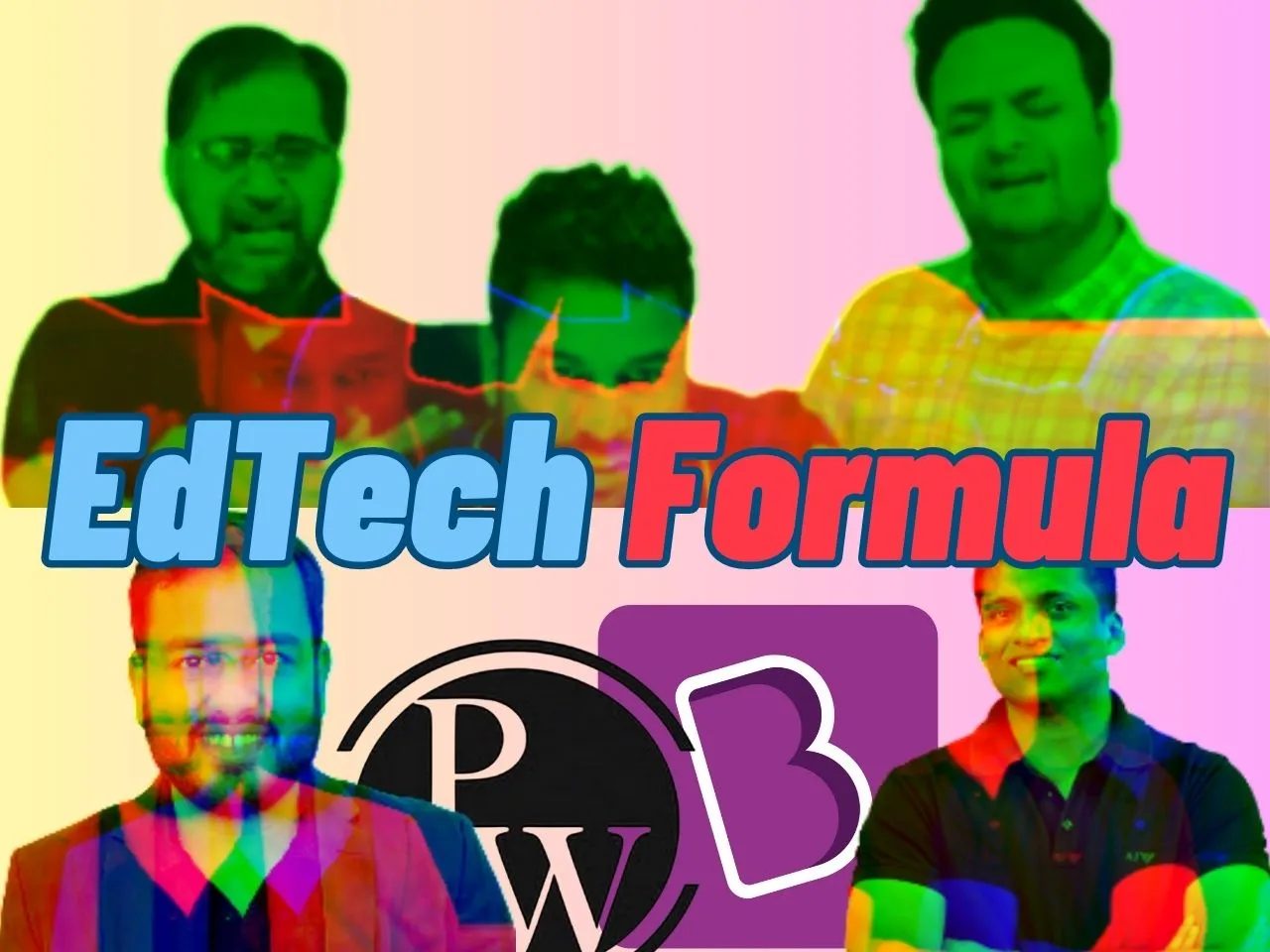 In India, education is more than just a means of acquiring knowledge. It's a ticket to a better life, a way to secure financial stability, and a symbol of success. Indian parents are known for their focus on their children's education. Education has the power to transform lives, and Indian parents are willing to go to great lengths to ensure that their children receive the best education possible.
Indian Edtech startups have recognized the opportunity that exists in the Indian education system and has capitalized on it. With more than 300 million students enrolled in schools and colleges across India, the market for Edtech is enormous. Indian Edtech startups have been able to tap into this market by offering innovative solutions that cater to the unique needs of Indian students. These startups offer a variety of services ranging from online tutoring, test preparation, skill development, and language learning. 
Who are the leading players in India's EdTech setup?
Edtech startups like Byju's, Physics Wallah, Vedantu, Unacademy, etc. have made the most of the vast education market in India by catering to the specifications of Indian parents. These platforms have been a boon for students who want to learn at their own pace and in the comfort of their homes. 
However, there's a controversial side to the success of these startups. Their meteoric rise to the top has often been marred by controversies surrounding them, bringing them into the spotlight for the wrong reasons. 
The latest entrant to the list of controversial edtech startups is PhysicsWallah which has been garnering a lot of traction after a video featuring three former teachers went viral. 
The startup which became a Unicorn has been engulfed in controversies. The edtech startup was soaring high after raking in Rs 98.2 crore in profits in FY 22, but it looks like the good times have come to an end for Physics Wallah (PW). It seems like this unicorn has hit a rough patch. 
What is the controversy regarding Physics Wallah? 
Three teachers Tarun Kumar, Manish Dubey, and Sarvesh Dixit resigned from Physics Wallah (PW), citing the company's shift in focus from affordable, quality education. Tarun Kumar and Manish Dubey stated that PW's growth had made it difficult for the founder, Alakh Pandey, to manage everything, which went against their initial vision. Manish Dubey also alleged that PW students at offline centers were losing hope due to the system created by PW. Additionally, the three teachers were accused of taking bribes from rival ed-tech company Adda 247 for leaving PW. The three individuals released a video discussing PW's shift in focus, and they also claimed that Physics Wallah had made their lives difficult after they started their YouTube channel. One of the teachers countered the bribery allegations by saying that their stock worth at PW would be around 25 crores in the next 4-5 years, so why would they leave for a rival company? 
They have created their very own YouTube channel and the students who have been under their tutelage before have rallied around them, with Sankalp's YouTube channel on a roll. It has already crossed the 325K subscriber mark in just a month. 
It is not the first time though that a leading edtech startup has been surrounded by controversies. 
What were the controversies surrounding Byjus?  
The Bangalore-based company was criticized for roping in Lionel Messi as their brand ambassador. A move that backfired after they had announced plans to lay off 2,500 employees to cut costs. The company was also one of the official sponsors of the Fifa 2022 World Cup in Qatar. 
However, Byju Raveendran defended the decision to sign Messi and said, 
"You can't sign Messi in just one week for a partnership and it is very different from other collaborations as it promotes Education for all. We had to let go of 2,500 employees in those three months but nobody talks about the hiring of 25,000 employees we hired in the last 12 months. In February 2023, we hired 2,000 new people and we are the largest startup employer in the country by a margin." 
Why was Byjus called by National Commission for the Protection of Child Rights?
Byju's, India's biggest online education company was in hot water after the National Commission for the Protection of Child Rights accused them of harassing parents and their children. 
The commission claimed that Byju's was going around cold-calling parents, buying phone databases from third parties, and threatening them with their children's futures, trying to force people to subscribe to their courses by any means necessary. 
The commission had summoned Byju's chief executive, Byju Raveendran, and sought details of all the courses it provides to children, the structure of these courses, and the fee details.
The education technology company, estimated to be worth $22 billion, denied buying the database and the commission's allegations.
"We categorically state that we have never bought any database and expect that the media will refrain from making such a baseless and unsubstantiated allegation," 
the company said in a statement.
There have also been allegations that the company's employees are being treated unfairly. They are complaining about abusive and exploitative working conditions, and even unscrupulous sales practices such as profiling, pursuing, and pressuring potential customers from poorer backgrounds to buy its courses. It's like a classic case of the pot calling the kettle black. 
The Institute of Chartered Accountants of India (ICAI) announced in November that it was investigating a few issues with the company's financial statements. Karti Chidambaram, a member of the Lok Sabha, had previously voiced concerns about the edtech startup's financials.
The Indian Edtech market has seen significant growth and success, with startups such as Byju's, PhysicsWallah, Vedantu, and Unacademy capitalizing on the vast education market. However, this success has often been marred by controversies, including allegations of harassing parents, abusive working conditions, and unscrupulous sales practices. 
These controversies highlight the need for these Edtech companies to maintain transparency and ethical practices as they play a crucial role in shaping the future of education in India.