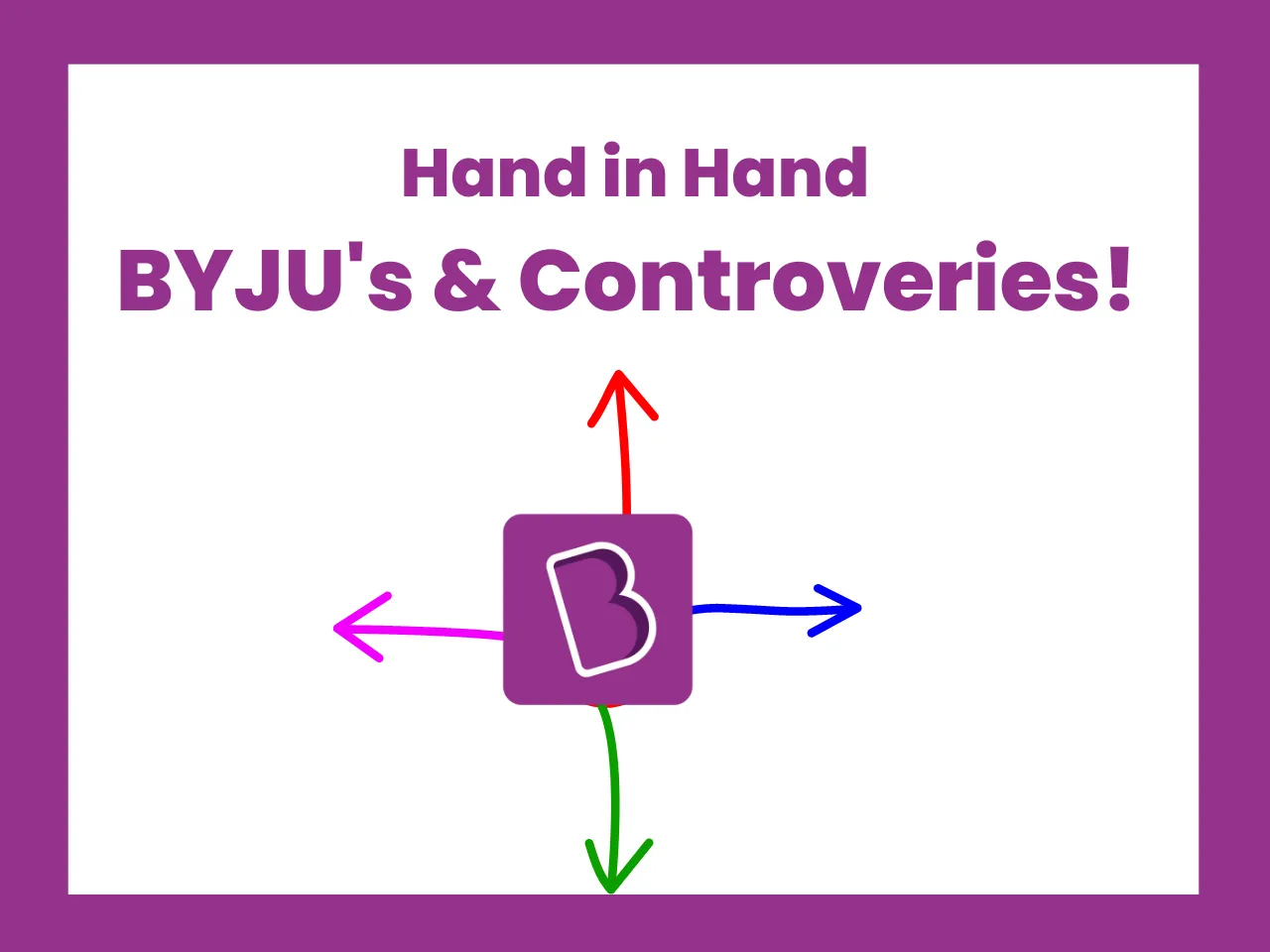 Leading Edtech platform Byju's found itself in controversy again when the National Commission for Protection of Child Rights (NCPCR) raised questions about its selling practices. 
This came in the backdrop of questions that were raised about the working conditions and the lay-offs at the Ed-tech platform. 
Founded in 2011 by Byju Raveendran, currently has over 150 million registered users. BYJU's has experienced rapid growth in recent years, with its revenue increasing from INR 7 crore in fiscal year 2012 to INR 3,600 crore in 2020. The company has also seen a significant increase in its user base.
However, the company has also been at the centre of a string of controversies. 
Here is a look at some of them:

Unfair Selling Practices
Last week, the edtech platform was again in the headlines over allegations of unfair practices. The NCPCR claimed that Byju's was involved in unfair selling practices and sought answers. Considering the matter as one of severe importance, the Commission summoned BYJU's top executives. However, the company has denied all allegations. 
Following the summons, BYJU's representative  Pravin Prakash, one of its founding partners, appeared in front of the NCPCR and underscored that BYJU'S is a responsible corporate entity that only has the best interest of its students at its core. Meanwhile, BYJU's has agreed that they will not focus on selling its high-priced courses to families with a monthly income of less than Rs 25,000. The edtech giant also promised the commission for amending its refund policy. 
Firing & Hiring 
Not long time ago the edtech giant was in headlines for another controversy! In November 2022, the unicorn was badly lashed on the social media as it hired the sports personality Lionel Messi as its global brand ambassador, paying him somewhere $ 5-7 million per year, right after a few days of laying off 2,500 employees, which translates to around 5% of its 50,000 workforce. That Messi won the world cup or Byju's was not the only company firing employees is hardly a consolation. 
Questions over financing
The edtech company has attracted significant investment from venture capital firms and has been valued at over $10 billion. The company has raised multiple rounds of funding over the years, including a $540 million funding round in 2021. In July 2022, Congress leader Karti Chidambaram demanded an investigation into the finances of Byju's Chidambaram wrote to the Serious Fraud Investigation Office (SFIO) to look into the financing of BYJU's.
Hard-selling and mis-selling tactics
BYJU's has been accused of its hard-selling and mis-selling tactics for a long time now! Earlier this year, the Consumer Affairs department voiced the long due concerns and decided to take a closer look at the tactics adopted by edtech companies. Byju's has emphasised that it has not resorted to any unfair tactics. The consumer affairs ministry, however, had received such complaints.
Privacy concerns
BYJU's, like any company that collects and processes personal data, has faced criticism and concerns over its data collection and privacy practices. According to a report by Techcrunch, an unsecured server had allegedly put student data at risk. BYJU's has denied alll allegations and stated that it follows all relevant privacy laws and regulations, including the Indian Information Technology Act, 2000 and the General Data Protection Regulation (GDPR) in the European Union.
Advertising practices & Misleading claims
BYJU's has faced criticism over its advertising practices. For example, in 2019, the Advertising Standards Council of India (ASCI) ordered the company-owned White Hat Jr to withdraw an advertisement. ASCI had raised concerns about misleading claims by Ed-tech platforms.