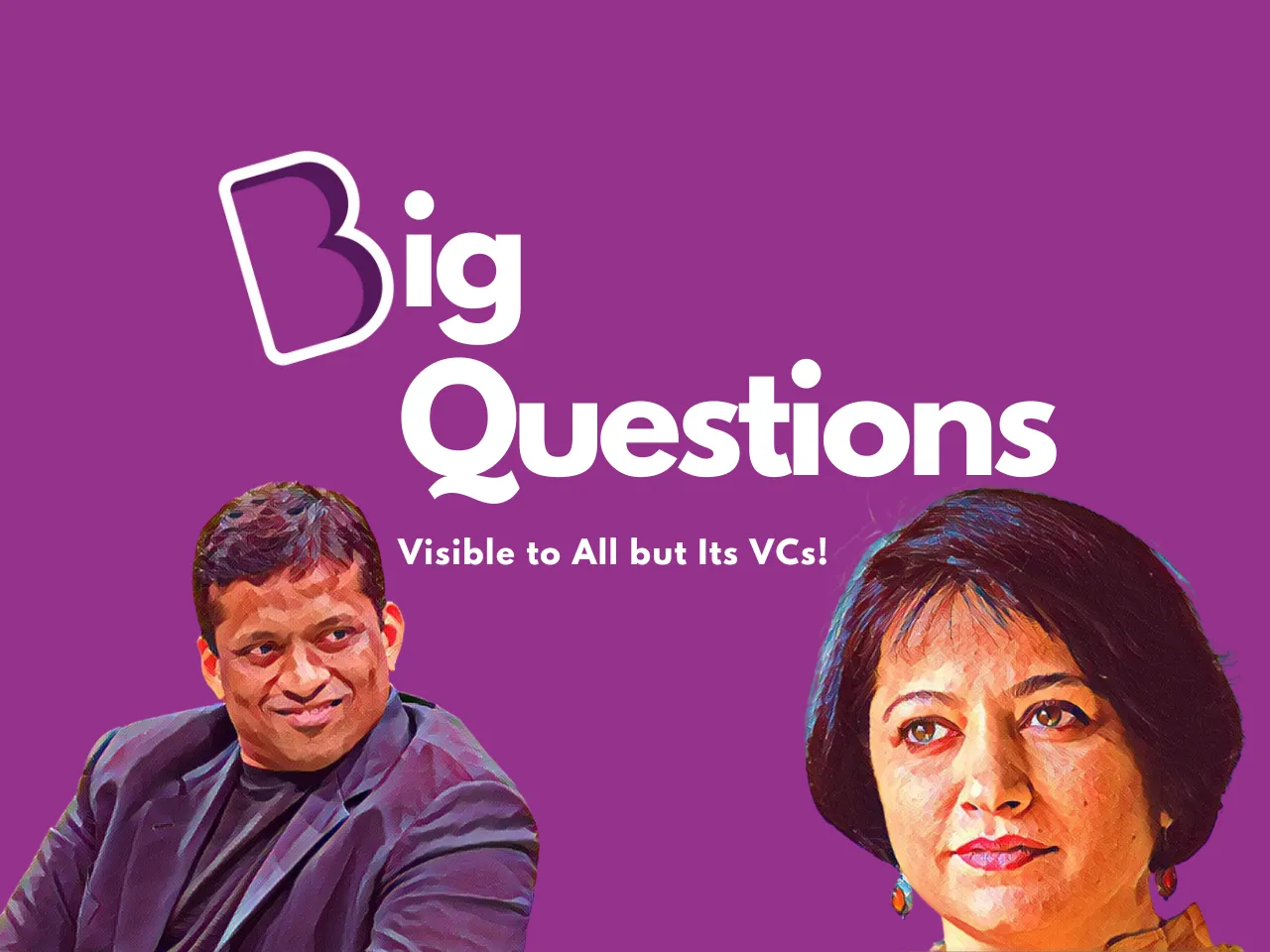 In a meticulously researched and thought-provoking analysis, seasoned business journalist Sucheta Dalal casts a spotlight on the dramatic unraveling of Byju's, an ed-tech juggernaut that once stood as a beacon of innovation and progress in the Indian startup ecosystem. Tracing its journey from lofty aspirations to an ignominious crisis, this exposé peels back the layers of the Byju's saga, offering a detailed and analytical narrative that leaves no stone unturned.
The Ed-Tech Horizon and Byju's Meteoric Rise
India's startup landscape witnessed a seismic shift with the emergence of unicorns and startups boasting valuations exceeding $10 billion. Against this backdrop, Byju's emerged as a disruptor in the education technology sector. Founded by Byju Raveendran, the company's origins as a humble teaching initiative paved the way for its evolution into a global ed-tech powerhouse. Its unique blend of engaging pedagogy and technology-led learning modules garnered widespread acclaim, earning it a staggering valuation of $22 billion by March 2022.
The BYJU's Timeline: Red Flags and Recklessness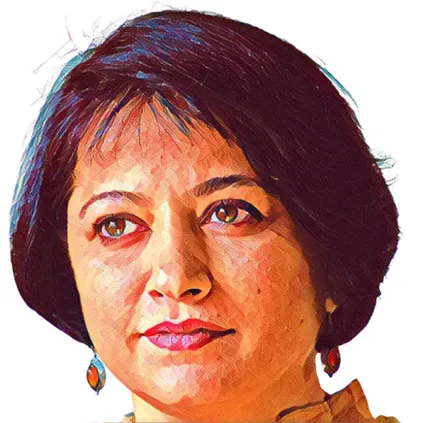 Sucheta Dalal's analysis peels back the veneer of success, delving into a timeline marked by a series of unsettling events and decisions that foretold Byju's impending crisis:
July 2022
The first cracks in Byju's façade appear as allegations surface regarding aggressive sales tactics and a toxic work environment. Reports of sales agents pressuring parents and students into purchasing courses tarnish the company's reputation.
December 2022
The National Commission for Protection of Child Rights (NCP CR) delivers a scathing indictment, accusing Byju's sales agents of unethical practices. The allegations include coercive tactics and emotional manipulation to secure enrollments.
June 2023
A wave of resignations by key board members, including independent directors and prominent investors, shakes the foundation of Byju's leadership. This exodus raises critical questions about governance and strategic oversight.
July 2023
The company's statutory auditor's abrupt resignation underscores internal turmoil, citing operational disagreements and a lack of transparency. The departure further erodes confidence in Byju's management.
August 2023
Investors from the Netherlands-based Process deliver a staggering blow, slashing Byju's valuation from $22 billion to a mere $5.1 billion. The move amplifies concerns over corporate governance, strategic direction, and financial health.
Ethical Quandaries and Venture Capitalists' Role At BYJU's
Byju's controversies highlight a recurring pattern of startups prioritizing growth at the expense of ethical considerations. The analysis explores the ethical gray areas arising from aggressive sales tactics, employee treatment, and compliance issues. The role of venture capitalists in shaping Byju's operational strategies comes under scrutiny. Discussion centers on whether VCs, driven by profit motives, contributed to the adoption of questionable practices in pursuit of rapid expansion.
BYJU's Compliance Conundrums and Financial Unraveling
Byju's challenges extend beyond ethical dilemmas, encompassing compliance issues and financial irregularities:
Employee Provident Fund Debacle
Byju's failure to contribute to the Employees' Provident Fund Organization since August 2022 triggers legal repercussions, further tainting the company's reputation and raising concerns about financial mismanagement.
BYJU's Financial Records
The inability to finalize financial accounts for 2021-2022 due to the absence of required records casts doubt on Byju's financial reporting practices and transparency.
ED Probe On BYJU's
The Enforcement Directorate's raid on Byju's premises in April 2023, coupled with media reports of significant foreign remittances, amplifies suspicions of financial impropriety and regulatory non-compliance.
Navigating the Present and Charting the Future of BYJU's
Amid the turbulence, Byju's embarks on a mission to regain its footing:
BYJU's Downsizing and Course Correction
The company initiates a substantial downsizing strategy, laying off approximately 25,000 employees. The move aims to curtail costs, optimize operations, and steer Byju's toward a more sustainable growth trajectory.
Restructuring Efforts
Negotiations with lenders to restructure loans reflect Byju's determination to reestablish its credibility and recover from the crisis. The outcome of these negotiations will likely play a pivotal role in shaping Byju's future prospects.
Path to Redemption
As Byju's grapples with a tarnished reputation and diminished valuation, its future hinges on its ability to rectify past missteps, rebuild trust, and navigate the challenges posed by a diminished valuation and regulatory scrutiny.
What Startups Can Learn From BYJU's?
Sucheta Dalal's incisive analysis transcends Byju's, resonating as a cautionary tale for India's burgeoning startup ecosystem. It underscores the vital importance of ethical governance, responsible growth, and the crucial role of venture capitalists in steering startups toward sustainable success. As the nation's entrepreneurial spirit continues to flourish, the Byju's saga serves as a sobering reminder for entrepreneurs that the pursuit of ambition must be harmonized with a commitment to integrity.
Who is Sucheta Dalal?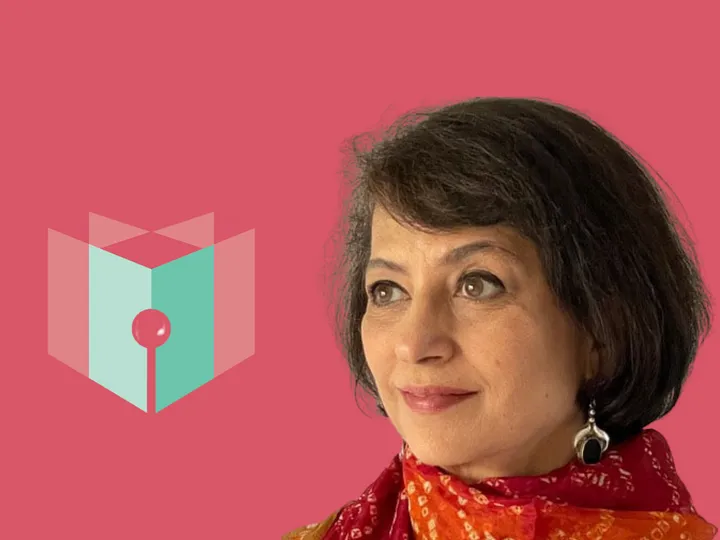 Born in 1962, Sucheta Dalal is a distinguished Indian business journalist and author with a career spanning over two decades. In 2006, she was honored with a Padma Shri for her impactful contributions to journalism. Formerly the Financial Editor at the Times of India until 1998, she later joined the Indian Express group as a Consulting Editor, a role she held until 2008. Notably, she exposed the 1992 stock market scam orchestrated by Harshad Mehta.
In 2006, Sucheta Dalal commenced her writing journey with Moneylife, a biweekly investment magazine founded by her husband, Debashis Basu. Currently, she holds the position of Managing Editor at Moneylife. Recognizing the need for improved financial literacy in India, she and her husband established the Moneylife Foundation in 2010, a Mumbai-based non-profit organization. Additionally, she serves as a member of the Investor Education & Protection Fund under the Ministry of Corporate Affairs. Her accomplishments have earned her the Chameli Devi Jain Award for Outstanding Women Mediapersons in 1992. - Wikipedia 
Disclaimer: This comprehensive news story is based on the extensive analysis presented in the YouTube video "Byju's Was a Slow Train Wreck, Visible to All but Its VCs" by Sucheta Dalal on the "Moneylife News Bites" channel. The analysis represents the views and opinions of the speaker and the content of the video.
Sucheta Dalal's Video on Byju's