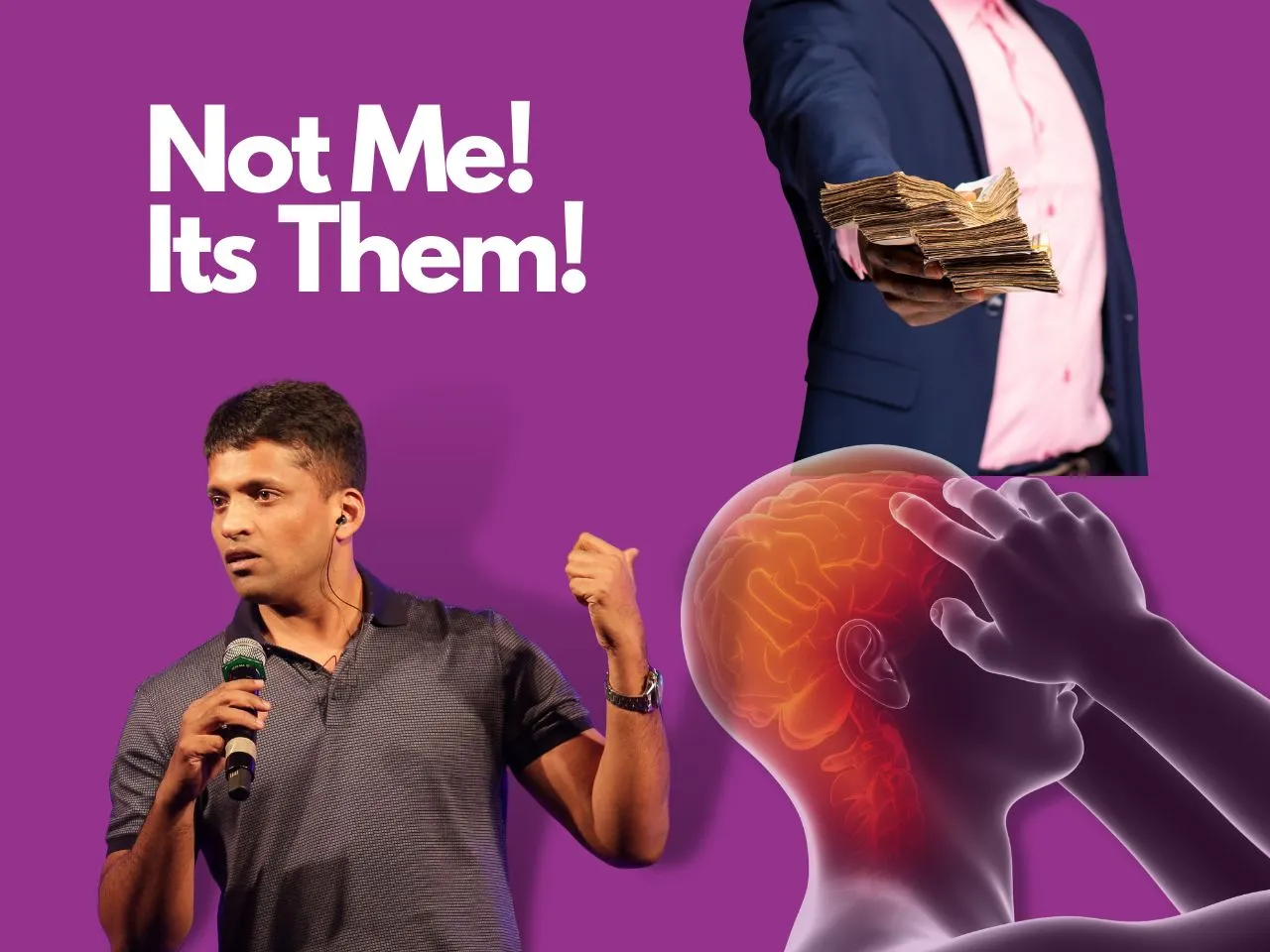 In a startling turn of events, lenders to India's prominent edtech startup, BYJU's, have been accused of engineering counterfeit default claims connected to a substantial USD 1.2 billion loan. The alleged motive behind these claims is believed to be a strategic ploy to wrest control of the embattled edtech. 
A media report made the claims on Saturday. The claim by the lenders and Byju's denial has escalated into a legal battle, as BYJU's lawyer, Sheron Korpus, made these explosive allegations during a hearing in a Delaware state court on Friday. 
Korpus reportedly stated that these debt lenders are playing an aggressive game of "hardball," utilizing these questionable default claims as leverage in negotiations for the restructuring of the sizable loan. 
Complications for the High-Flying Startup
This controversy adds yet another layer of complexity to the trajectory of BYJU's, a tech startup unicorn that has been soaring high since its establishment in 2011 by visionary entrepreneur Byju Raveendran. Even before these recent allegations, BYJU's had been grappling with the demands of creditors who were seeking to restructure the massive USD 1.2 billion loan. Apart from that, the Enforcement Directorate too conducted a search of the company's offices in April. The turbulence resulting from this conflict has also led to some investors reevaluating and reducing their stakes in the firm.
A Twist in the Tale: Aakash Educational Services' Involvement
In a further twist, a unit of BYJU's, Aakash Educational Services, found itself obliged to make significant changes to its board composition. This move was instigated by creditor Davidson Kempner Capital Management LP, a heavyweight with over USD 38 billion under its management. The action came about due to Aakash Educational Services' alleged breach of certain covenants tied to a substantial USD 250 million loan. This intervention underscored the growing strain between BYJU's and its creditors.
Lenders' Alleged "Extortionate Demands" and BYJU's Stand
The courtroom drama escalated as Korpus accused the lenders, which include notable US-based firms such as Redwood Investments LLC and Silver Point Capital LP, of making "extortionate demands" upon BYJU's. These actions, according to Korpus, have subjected the edtech firm to tremendous pressure. The lawyer implored the Delaware Chancery Court Judge Morgan Zurn to dismiss these default claims.
In response, Judge Zurn declared that a decision regarding this matter would be reached at a later date, signaling the gravity of the accusations.
Alpha Inc.'s Legal Quandary and Loan Restructuring Talks
Another strand of the convoluted narrative emerged when Alpha Inc., a subsidiary of BYJU's based in the United States, became embroiled in a lawsuit. The lawsuit, stemming from a dispute over the recovery of USD 1.2 billion, was filed against Alpha Inc. by Glas Trust Company and investor Timothy R. Pohl. This lawsuit has named BYJU's Alpha, Tangible Play, Inc., and Riju Ravindran as defendants, with Ravindran serving as the director of Alpha Inc.
Throughout these challenges, BYJU's has remained steadfast in its commitment to negotiating the terms of the loan's restructuring. The company's representatives have been engaged in ongoing talks with the lenders, with the ultimate goal of resolving the disputes amicably. However, Korpus asserted that the lenders are manipulating these alleged default claims as a means to wrongfully seize control of BYJU's from its founder.
The Byju's-Aakash Deal and Ongoing Friction
Reflecting back, the acquisition of Aakash Educational Services by BYJU's in 2021 marked a significant milestone in the edtech landscape. The USD 940 million cash and stock deal, executed at a 70:30 cash-equity ratio, was intended to bolster BYJU's market position. However, subsequent disagreements and BYJU's declining valuation led to friction between the parties involved. Byju's took legal action against the founders of Aakash after they reportedly resisted the completion of a share swap that was part of the sale.
Awaiting a Verdict Amidst Turmoil
As these allegations and legal battles unfold, BYJU's remains enmeshed in a web of challenges that have the potential to reshape its future. With accusations of bogus default claims and lenders' alleged strong-arm tactics, the fate of this edtech giant hangs in the balance. As the courtroom drama continues, the edtech industry watches closely, awaiting a verdict that could redefine the relationships between startups and their creditors.