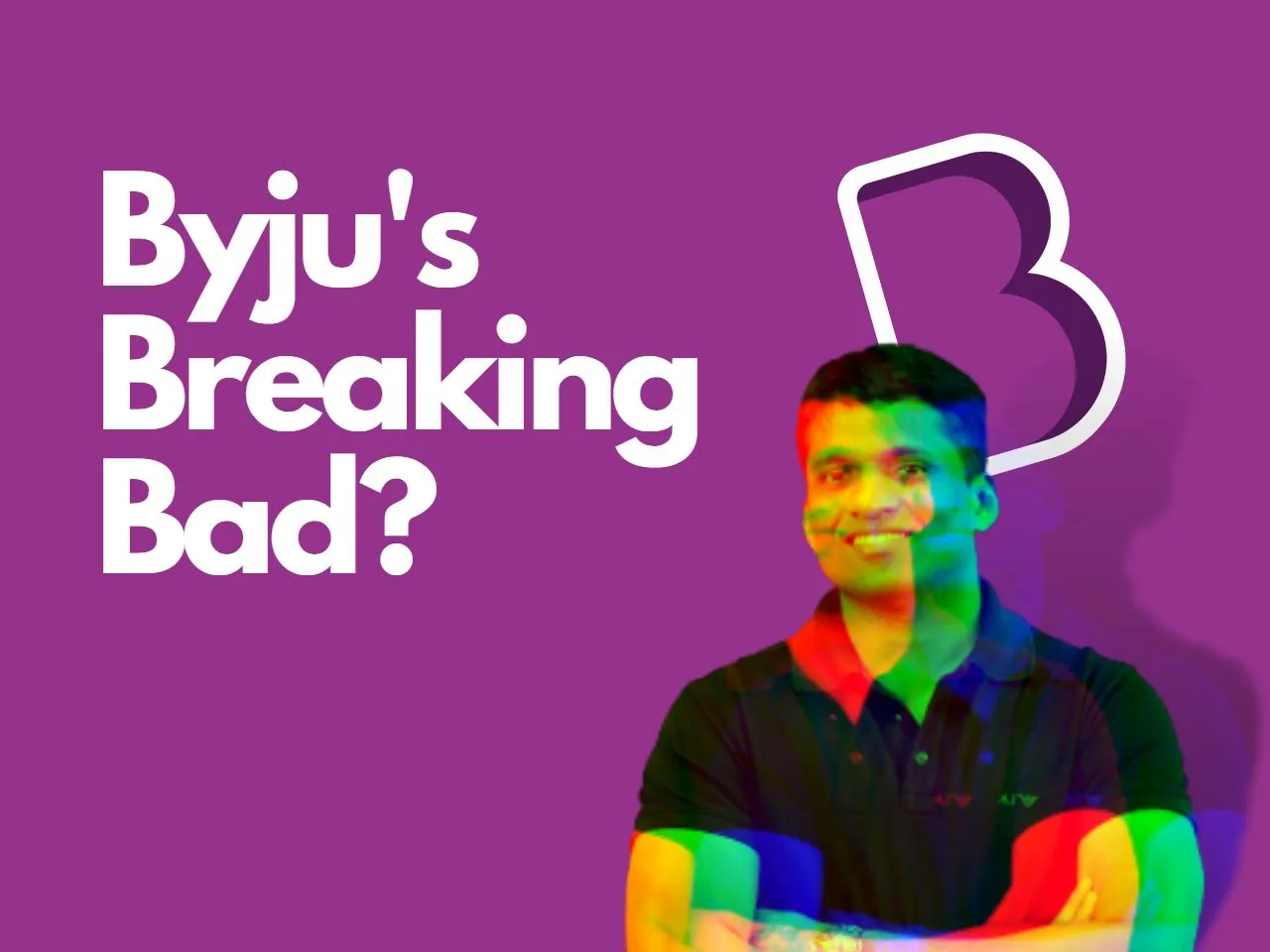 The woes of India's largest ed-tech startup seem to be neverending much like the problems of Walter White from the series Breaking Bad. The series follows a chemistry teacher who turns to making and selling drugs to solve his financial problems, but as he does, he becomes entangled in a web of criminal activity that only leads to more problems. Similarly, Byjus's has been trying to get rid of controversies but with no success amidst the storm of controversies. 
Byju's Accused of Not Preparing Financial Statements, Under ED Scrutiny
On April 29, the ED searched three locations in Bengaluru connected to Byju's founder, Byju Raveendran, and seized incriminating documents and digital data under the Foreign Exchange Management Act. The ED has accused Byju's of not preparing financial statements since 2020 and not getting the accounts audited, which is mandatory. The agency is cross-examining the company's figures with banks to determine their genuineness.
Indian Startups Accused of Fraud and Misconduct
However, it is not the only Indian startup caught under the scanner of ED. Byju's, BharatPe, Trell, Zilingo, and GoMechanic, have been accused of fraud and misconduct over the past 18 months. Sequoia Capital, one of the largest investors in these companies, has faced scrutiny from the Enforcement Directorate (ED), India's financial probe agency. 
Impact of ED Probe on Byju's Fundraising Efforts
The investigation may impact Byju's ongoing fundraising efforts, but some investors believe it may not immediately affect the company's routine operations. Byju's is also renegotiating its terms with creditors after defaulting on certain conditions, such as hiring a CFO and increasing the interest rate on the loan. Despite the setback, Byju's hired Vedanta's Ajay Goel as its CFO in April. Byju's raised a $1.2 billion term loan B in 2021, and creditors are seeking a prepayment of $200 million.
Byju's Controversies on Selling Practices, Hiring, and Misleading Claims
Byju's, has also been involved in multiple controversies regarding its selling practices, firing and hiring, financing, hard-selling and mis-spelling tactics, privacy concerns, advertising practices, and misleading claims. 
These controversies arose over questions about its working conditions and lay-offs and had been accused of hard-selling and mis-spelling tactics, privacy concerns, and misleading claims, among others
The National Commission for Protection of Child Rights (NCPCR) summoned the top executives of Byju's regarding its unfair selling practices. 
"The commission's main concern is that BYJU's is targeting students and parents belonging to low-income groups such as drivers, maids, laborers, and first-generation learners. They are literally threatening the first-generation learners by saying if they do not take coaching from them, their future will be spoiled. The way their sales team operates is a double-edged sword as this is making young students go into depression as well as burdening their parents with financial liabilities," said Kanoongo earlier in a statement to TICE. 
The tech giant denied the allegations but agreed not to focus on selling its high-priced courses to families with a monthly income of less than Rs 25,000 and promised to amend its refund policy.
Byju's was also criticized for hiring Lionel Messi as its global brand ambassador after laying off 2,500 employees, which constitutes around 5% of its 50,000 workforces. Congress leader Karti Chidambaram demanded an investigation into Byju's finances. The company has also faced criticism over its advertising practices and misleading claims.
Byju's has attracted significant investment from venture capital firms and was valued at over $10 billion. However, BlackRock, the big investor, has cut down the valuation of Byju's by almost half, from $22 billion to $11.5 billion.
Founder Defends Decision to Sign Messi Amid Criticism
These controversies have raised questions about Byju's practices and decisions. However, Byju Raveendran, the founder of Byju's, defended the decision to sign Messi and claimed that the company has the best interest of its students at its core.
The edtech industry has been booming in recent years due to the pandemic, and Byju's has seen significant growth in its user base and revenue. However, the controversies surrounding the company have raised concerns about its practices and ethics.
As the Indian startup ecosystem faces challenges and investors adjust their estimates, it remains to be seen how Byju's and other edtech companies will adapt to the changing landscape. The world of startups is a high-risk, high-reward game, and Byju's will have to navigate these controversies to maintain its position as a leading ed-tech platform in India.