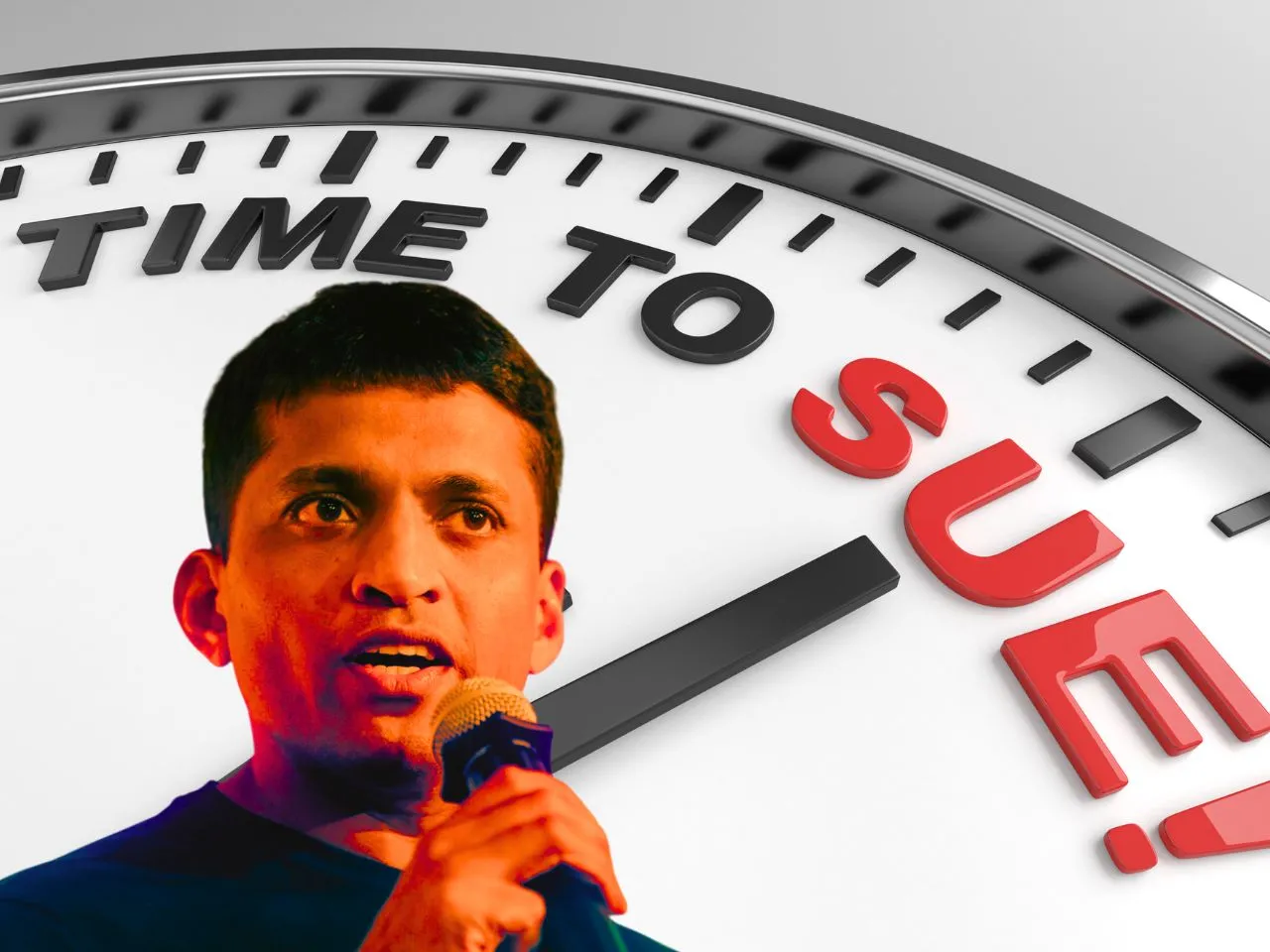 Education startup Byju's has consistently made headlines since 2022, facing controversies regarding its financials, layoffs, unpaid loans, governance, and other issues. 
Byju's Withholds Payments on Massive $1.2 Bn Loan Amid Dispute with Lenders
In a recent turn of events, Byju's has made the decision to withhold further payments on a substantial USD 1.2 billion loan due to an ongoing dispute with its lenders. This decision has raised concerns about the potential escalation of tension, which could ultimately pose a threat to the future of what was once considered one of India's most valuable startups.
Lawsuit in New York Supreme Court: Byju's Accuses Redwood of Distressed Debt Trading
Byju's has even filed a suit in the New York Supreme Court, claiming investment firm Redwood had purchased a significant portion of the loan while primarily trading in distressed debt, which was contrary to the conditions of the term loan facility.
The online education start-up also issued a notice to Redwood entities disqualifying the investment firm as a lender with critical rights under the term loan norms once it takes effect, the company said in a statement on Tuesday.
"We had to take these steps following a series of predatory tactics by the lenders, led by Redwood," the start-up added in the statement.
Unlawful Acceleration and Enforcement Measures: Byju's Clashes with Lenders
In March, the lenders unlawfully accelerated the term loan B due to certain alleged non-monetary and technical defaults, the company said, adding that the lenders undertook unwarranted enforcement measures, including seizing control of its U.S. unit BYJU'S Alpha and appointing its management.
The company also elaborated that it has chosen not to make any further payments to the term B loan providers, including any interest which may have accrued, until the financial dispute is decided by the top court.
Byju's, has been involved in a dispute with its lenders over repayment of a huge loan that the start-up had taken for funding its ventures. It had also planned to make a quarterly interest payment of about USD 40 million on the loan that has been at the centre of the beleaguered firm's monetary troubles, people familiar with the matter said.
Pandemic Impact: Online Tutoring Downturn Puts Byju's Finances at Risk
With a value of USD 1.2 billion, the debt incurred by Byju's stands as the largest unrated loan ever obtained by a start-up. The company, which was previously flourishing under the leadership of former teacher Byju Raveendran, has been endeavouring to negotiate with creditors in order to restructure the loan. The significant downturn in the online tutoring industry during the pandemic had a profound negative impact on Byju's financial situation, necessitating measures to alleviate the strain.
Creditors Demand Accelerated Repayment: Byju's Negotiations Break Down
According to a media report, the creditors had demanded an accelerated repayment and scrapped the long-running negotiations. The lender consortium has signed a cooperation agreement that binds them to act together in negotiations, according to media reports.
For the edtech firm, the troubles might mount further. Failure to pay on that date means the USD 1.2 billion loan will default. 
BYJU's Valuation in April 2023 Vs Valuation in March 2023
Recently, Byju's faced other setback with valuation markdown by an Asset Management Company
BlackRock, the world's largest asset management company (AMC), last week announced a 62% reduction in the fair value of Byju's, the world's most-valued edtech startup.
This markdown marks the second time BlackRock has downgraded Byju's fair value since October 2022.
BlackRock, which holds less than 1% of Byju's shares, has estimated the value of its 2,279 shares at USD 4,043,471. This valuation suggests Byju's fair value to be approximately USD 8.4 billion as of March 31, 2023. In contrast, the AMC's filings with the Securities and Exchange Commission (SEC) indicated that Byju's valuation was over USD 22 billion in April of last year.