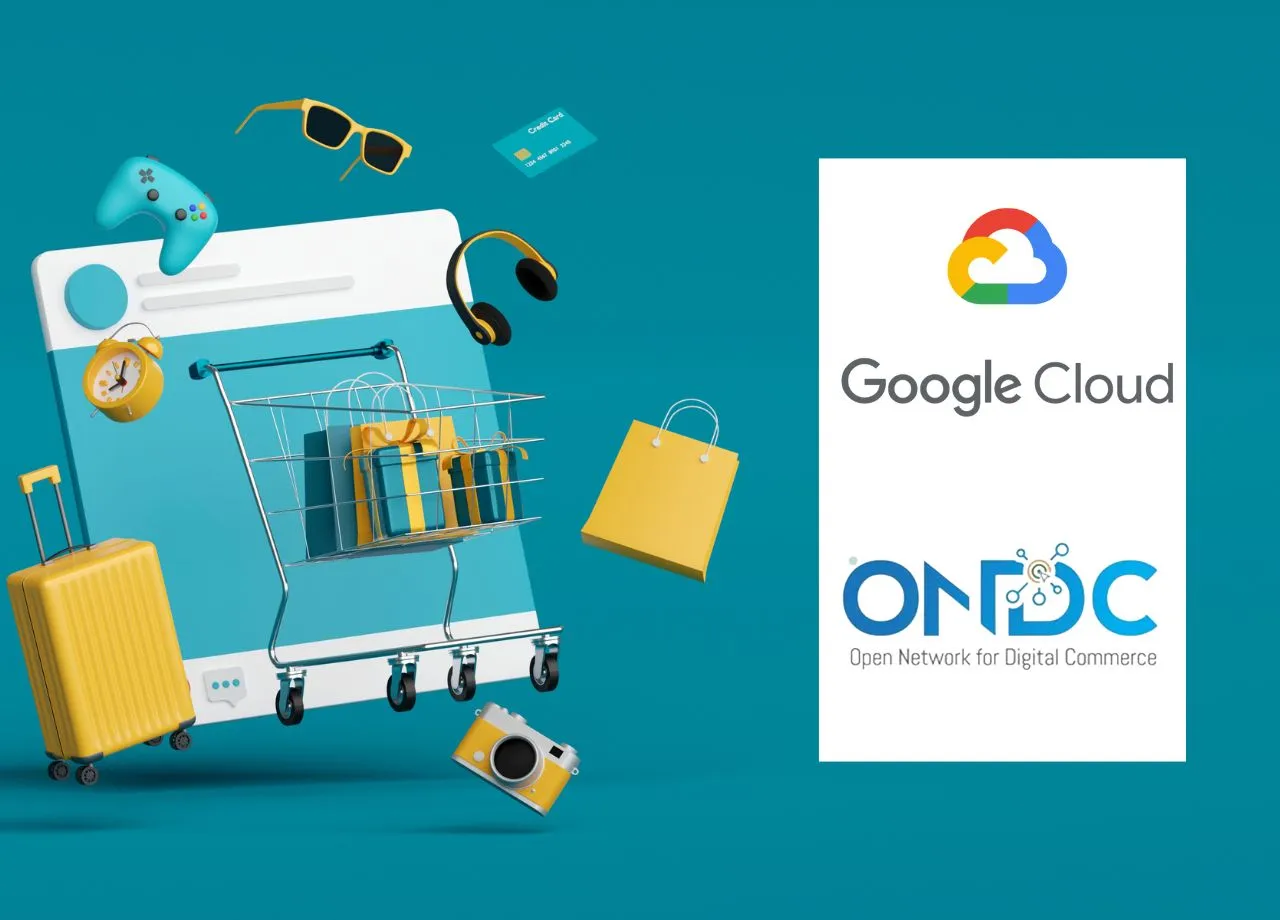 In a groundbreaking move to revolutionize e-commerce in India, ONDC (Open Network for Digital Commerce) and Google Cloud have announced a strategic collaboration aimed at catalyzing innovation and addressing critical challenges faced by digital users in the country. The partnership will include an India-wide hackathon, "Build for Bharat," and the expansion of their existing ONDC initiative.
ONDC Collaborates With Google Cloud
The primary focus of the collaboration is to drive innovation at scale across the e-commerce industry in India. The 'Build for Bharat' hackathon is a significant component of this partnership and is set to span three months, drawing participation from an impressive 100,000 individuals.
The hackathon aims to develop solutions that democratize access to digital commerce, irrespective of factors like digital literacy, geographic location, or economic status. This initiative will foster an open ecosystem of developers, students, and startups who will work innovatively within the ONDC framework.
Empowering Participants
Participants in the hackathon will receive comprehensive support in the form of mentoring, guidance, and access to resources that will help them address common e-commerce challenges. These challenges include enhancing supply chain visibility, crafting more personalized consumer experiences, and optimizing inventory management. 
The program offers a diverse range of interactive activities such as webinars, doubt-solving sessions, expert-led classes, and virtual community channels like Discord, ensuring participants have access to a wealth of knowledge and support throughout the competition.
ONDC's Open Commerce Solution
This collaboration builds on the foundation laid by ONDC and Google Cloud's joint initiative announced earlier this year – the ONDC Open Commerce solution. This open-source solution facilitates seamless onboarding of buyers and sellers onto the ONDC network. Since its launch, over 20 e-commerce companies have adopted the Open Commerce solution, demonstrating its impact on streamlining digital transactions.
Generative AI Tools for an Inclusive Digital Commerce Landscape
As part of their extended collaboration, ONDC and Google Cloud will work together to expand the reach of the ONDC network by leveraging Google Cloud's generative AI tools. This move is aimed at empowering buyers and sellers, particularly those in smaller cities, to conduct transactions with ease and efficiency.
Thomas Kurian, CEO of Google Cloud, commented on the collaboration, stating, "Google Cloud and ONDC are helping create a more level playing field for all digital commerce companies, whether the largest businesses in the world or the smallest vendors in local markets. Our collaboration creates an opportunity for organizations India-wide to reach larger audiences and grow their businesses, ultimately transforming digital commerce adoption in the country."
A Step Towards an Inclusive Digital Commerce Arena
T Koshy, MD, and CEO at ONDC, expressed excitement about the collaboration's potential impact, saying, "We are at the cusp of revolutionizing e-commerce. This hackathon will serve as an ideal launchpad, enabling us to discover numerous gifted individuals and organizations with inventive concepts. This, in turn, propels the drive for innovation for Bharat by solving countless pressing challenges faced by merchants and consumers both in metro cities and smaller towns. This hackathon is a step closer to our vision of forging an inclusive and accessible digital commerce arena for every Indian, transcending all backgrounds."
The collaboration between ONDC and Google Cloud promises to drive the growth of digital commerce in India, creating opportunities for businesses of all sizes while ensuring accessibility for consumers across the country. With the 'Build for Bharat' hackathon as a cornerstone, this partnership seeks to transform the digital commerce landscape, bringing innovation to the forefront and empowering all stakeholders.