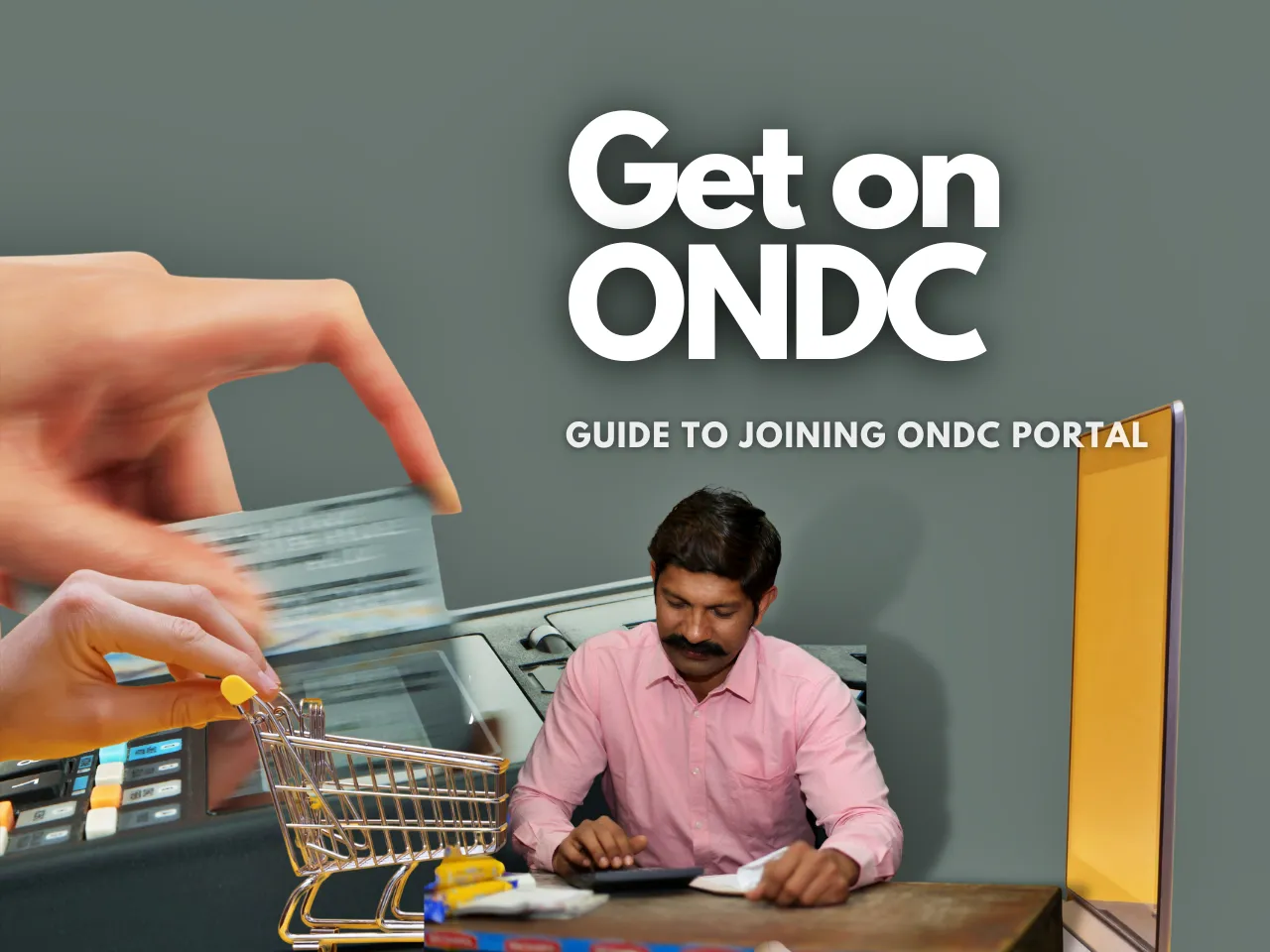 The e-commerce industry has witnessed tremendous growth over the years, and with the advent of digital platforms, buying and selling products online has become easier than ever before. One such platform that has gained significant attention is the Open Network for Digital Commerce, commonly known as ONDC. 
What is ONDC?
It is an initiative by the Government of India aimed at empowering small and medium-sized businesses (SMBs) and promoting a fair and transparent digital commerce ecosystem. It is an open-source platform that connects buyers, sellers, and service providers, fostering a seamless digital commerce experience.
ONDC is a technology-driven platform that enables businesses and individuals to participate in the digital economy. It provides a robust infrastructure that facilitates transactions, logistics, and other essential services for online commerce. The platform is built on the principles of inclusivity, transparency, and data security, ensuring a level playing field for all participants. 
The Importance of ONDC
ONDC plays a crucial role in transforming the digital commerce landscape in India. By providing a centralized platform, it addresses the challenges faced by small businesses, such as limited access to technology, financial resources, and market reach. ONDC acts as a catalyst for economic growth by promoting entrepreneurship and fostering healthy competition in the market.
How To Join As a Seller on ONDC?
To join ONDC, individuals and businesses can select from various roles defined by the ONDC network. These roles are designed to cater to different needs and aspirations.  
There are four primary roles that you can opt for: 
Sell on ONDC/Create a seller experience 
Create a buyer experience 
Provide Software as Service 
Provide Other Services 
How to choose what role suits you best? 
There is a systematic process in place on the ONDC portal to help sellers identify which role suits them best. 
Step 1 - Introduction to ONDC 
The step is crucial to understand the functioning of ONDC and how one can leverage the capability of ONDC to grow the business. 
Business Briefing Call - A team will connect with you and walk you through the basics of ONDC while also providing a value of proposition for entities. 
Technology Briefing Call - The Business Briefing Call is followed by a technology briefing call in which an overview of the APIs available for integration is given. A brief on the resources available for integration on Github and Swaggerhub is also provided. 
Introductory Resources - Documents and presentations relating to ONDC are provided to give absolute clarity about the platform. 
NP Profile Form - After attending the briefing calls the Network Participant Profile form is to be filled which lists all the information of the entity that wishes to become the part of ONDC. Filling the NP Profile Form is necessary for starting your integration with ONDC. 
Step 2 - Role Selection 
In order to find the right target audience it is essential to identify one's role in the network best suited. This step defines the role that one's organization will play on ONDC. 
An entity/organization can play various roles on the ONDC portal. The three primary roles are- Seller Node, Buyer Node, Technology Service Provider. 
To understand this step in detail, click here.  
Step 3 - Role Selector
After having chosen the best role suited for one's entity you can proceed with that role. Select the role and answer the questions that follows to complete the process to join ONDC as a seller entity.  One entity can also play different roles. 
After completing all the steps click on Join ONDC Network dialogue box to embark on the journey of ONDC.  
How To Join ONDC As a Buyer?
There are certain Buyer Applications that interested people can use to discover a wide selection of products from renowned brands and local businesses across a range of categories including Food and Beverages, Groceries, Home and Decor, Beauty and Personal Care, Fashion, Electronics, and so much more. Start exploring and find exactly what you're looking for at ONDC.
Buyer Applications to Use ONDC? 
ONDC has been implemented in the following cities - Bengaluru, Delhi, Coimbatore, Bhopal, Shillong, Noida, Faridabad, Lucknow, Bijnor, Bhopal, Chhindwara, Kolkata, Pune, Chennai, Kannur, Thrissur, Udipi, Kanchipuram, Pollachi, Mannar, and Ramnathpuram. 
There are more than 35,000 sellers with over 38 lakhs products to choose from on the ONDC Buyer Applications. 
The Buyer Applications to use ONDC are - Paytm, Mystore, Craftsvilla, SpiceMoney, Pincode and MagicPin. 
As ONDC gains momentum and attracts more stakeholders, the ecosystem is expected to expand significantly. More businesses, service providers, and government entities are likely to join the platform, creating a vibrant and interconnected digital commerce community. This expansion will contribute to a wider range of products and services available to consumers, fostering competition, innovation, and economic growth.
Also Read: Is ONDC platform the Robin Hood of E-Commerce?⁠⁠⁠⁠⁠⁠⁠