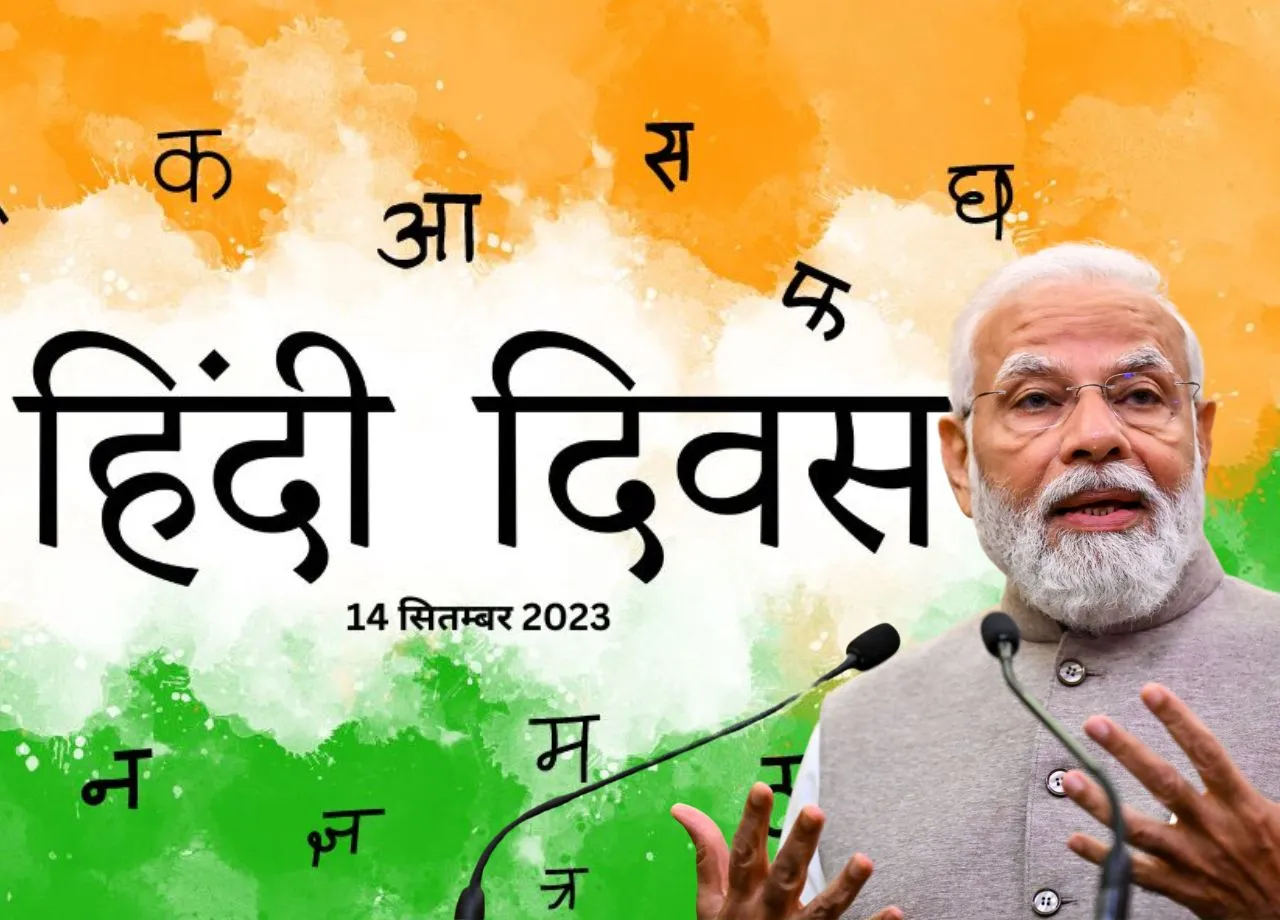 In a heartfelt message, Bharat's Prime Minister Narendra Modi extended his warm wishes to the nation on 'Hindi Diwas', celebrated annually on September 14th. This significant day serves as a platform for promoting the Hindi language and fostering national unity and harmony.
"मेरे सभी परिवारजनों को हिन्दी दिवस की हार्दिक शुभकामनाएं। मेरी कामना है कि हिन्दी भाषा राष्ट्रीय एकता और सद्भावना की डोर को निरंतर मजबूत करती रहेगी।,"PM Modi expressed on this occasion.
मेरे सभी परिवारजनों को हिन्दी दिवस की हार्दिक शुभकामनाएं। मेरी कामना है कि हिन्दी भाषा राष्ट्रीय एकता और सद्भावना की डोर को निरंतर मजबूत करती रहेगी।

— Narendra Modi (@narendramodi) September 14, 2023
Why is Hindi Diwas Celebrated?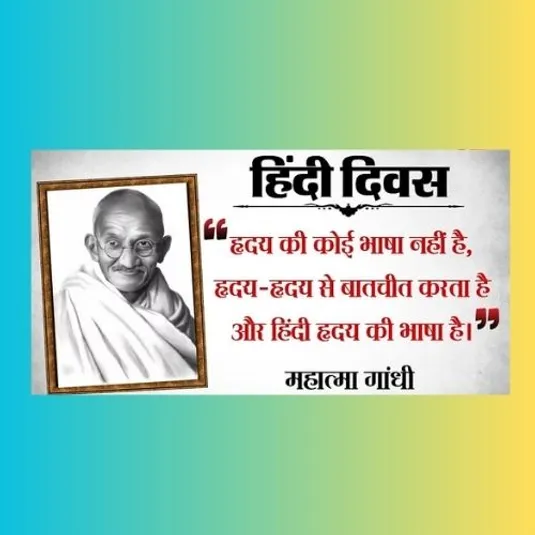 Hindi Diwas 2023 holds a special place in India's history as it marks the day when Hindi was adopted as one of the official languages of India in 1949. With its beautiful Devanagari script, the Constitution of India recognized Hindi as the official language on September 14, 1949, subsequently giving birth to the first Hindi Day celebration on September 14, 1953.
Today, Hindi is not just a language; it's a bridge connecting millions. Approximately 425 million people speak Hindi as their first language, while another 120 million converse in Hindi as their second language.
Uniting India Through Hindi: Home Minister's Message
On the auspicious occasion of 'Hindi Diwas,' Union Home Minister Amit Shah emphasized the unifying role of Hindi in a nation as diverse as India.
He said, "Hindi is the symbol of unity among India's diverse languages, making it the world's largest democracy. From the freedom struggle to the present day, Hindi has played a pivotal role in uniting our nation."
हिंदी के समृद्ध होने से इस देश की सारी भाषाएँ समृद्ध होंगी और इस देश की सारी भाषाओं के समृद्ध होने से हिंदी ही समृद्ध होगी: श्री @AmitShah

ऐसे और प्रेरक कथनों के लिए वेबसाइट पर क्लिक करें:https://t.co/hYarTxSsHk pic.twitter.com/SffEvfTtfW

— Office of Amit Shah (@AmitShahOffice) September 14, 2023
The Hindi Belts of India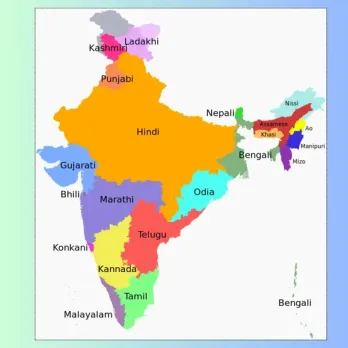 The Hindi language echoes through the heartland of India, encompassing states such as Uttar Pradesh, Himachal Pradesh, Uttarakhand, Haryana, Bihar, Jharkhand, Madhya Pradesh, Rajasthan, Chhattisgarh, Maharashtra, and Punjab. Beyond India's borders, Hindi is spoken in Mauritius, Nepal, Fiji, Suriname, Guyana, Trinidad and Tobago, signifying its global significance.
Preserving the Essence of Hindi
Hindi Diwas serves as a stronghold against the growing influence of the English language in India. Mahatma Gandhi once referred to Hindi as the "language of the people," highlighting its importance in the cultural tapestry of India.
To commemorate this day, numerous literary and cultural events take place across the nation. The prestigious Rajbasha Kirti Puraskar and Rajbhasha Gaurav Puraskar are awarded to ministries, departments, public sector units, and Public Sector Banks for their outstanding contributions to the promotion of Hindi.
Moreover, Hindi Diwas coincides with the birthday of the renowned Indian writer, Simha, who tirelessly advocated for Hindi's recognition as an official language.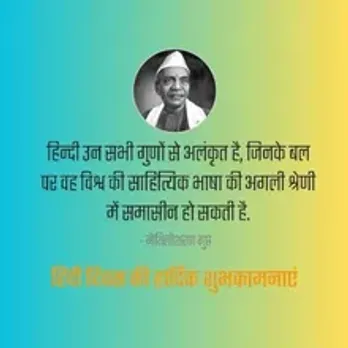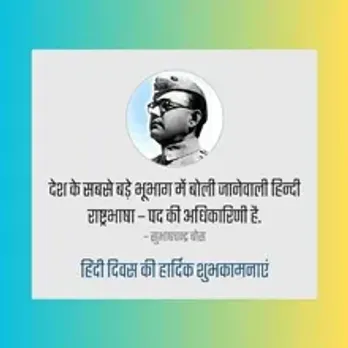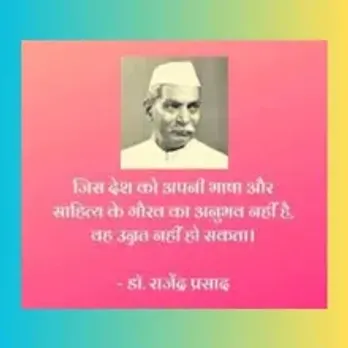 Top 5 Startups Working to Promote Hindi Language
As we celebrate Hindi Diwas, it's essential to acknowledge the efforts of startups  that are contributing to the preservation and promotion of the Hindi language. 
Here are the top 5 startups dedicated to this cause:
Reverie:  A cloud-based language translation management platform, Reverie facilitates speech-to-text or text-to-speech conversions and web searches in several Indian languages. Acquired by Reliance Industries, it continues to innovate and expand its reach.
Indian TTS: Specializing in text-to-speech technology for Indian languages, Indian TTS focuses on rhythm and sound of speech, providing a more natural enunciation. Their Hindi TTS API enhances customer engagement and user experience.
Lipikaar: This patented solution simplifies typing in 18 Indian languages, including Hindi, Marathi, Gujarati, and Telugu. It offers various tools like editing software, keyboard apps, and browser plugins to enable users to type in their native language with ease.
Matrubharti: Matrubharti serves as a self-publishing platform for authors and an app for readers to access ebooks in local Indian languages. With a growing user base, it empowers Indian language authors and readers alike.
Pratilipi: Pratilipi is a rapidly growing self-publishing and reading platform for Indian language literature. With thousands of Indian language authors and millions of content views, it is a hub for literary enthusiasts.
Voxta: An innovative "Mobile Alexa" voice assistant app, bridging technology and culture to empower linguistic diversity. These startups are pioneering efforts to ensure that Hindi and other Indian languages continue to thrive in the digital age.
These startups are pioneering efforts to ensure that Hindi, and other Indian languages, continue to thrive in the digital age.
Hindi Diwas is a time to celebrate the linguistic and cultural diversity of India while recognizing the unifying power of the Hindi language. As we commemorate this day, it's important to reflect on the significance of Hindi in our lives and appreciate the efforts of individuals and organizations working tirelessly to preserve and promote it, ensuring that it remains a vibrant part of India's identity for generations to come.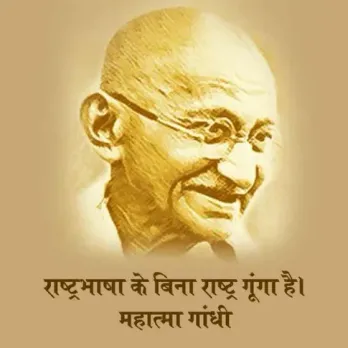 Join Our Thriving Entrepreneurial Community

Follow TICE News on Social Media and create a strong community of Talent, Ideas, Capital, and Entrepreneurship. YouTube  | Linkedin | X (Twittrer) | Facebook | News Letters