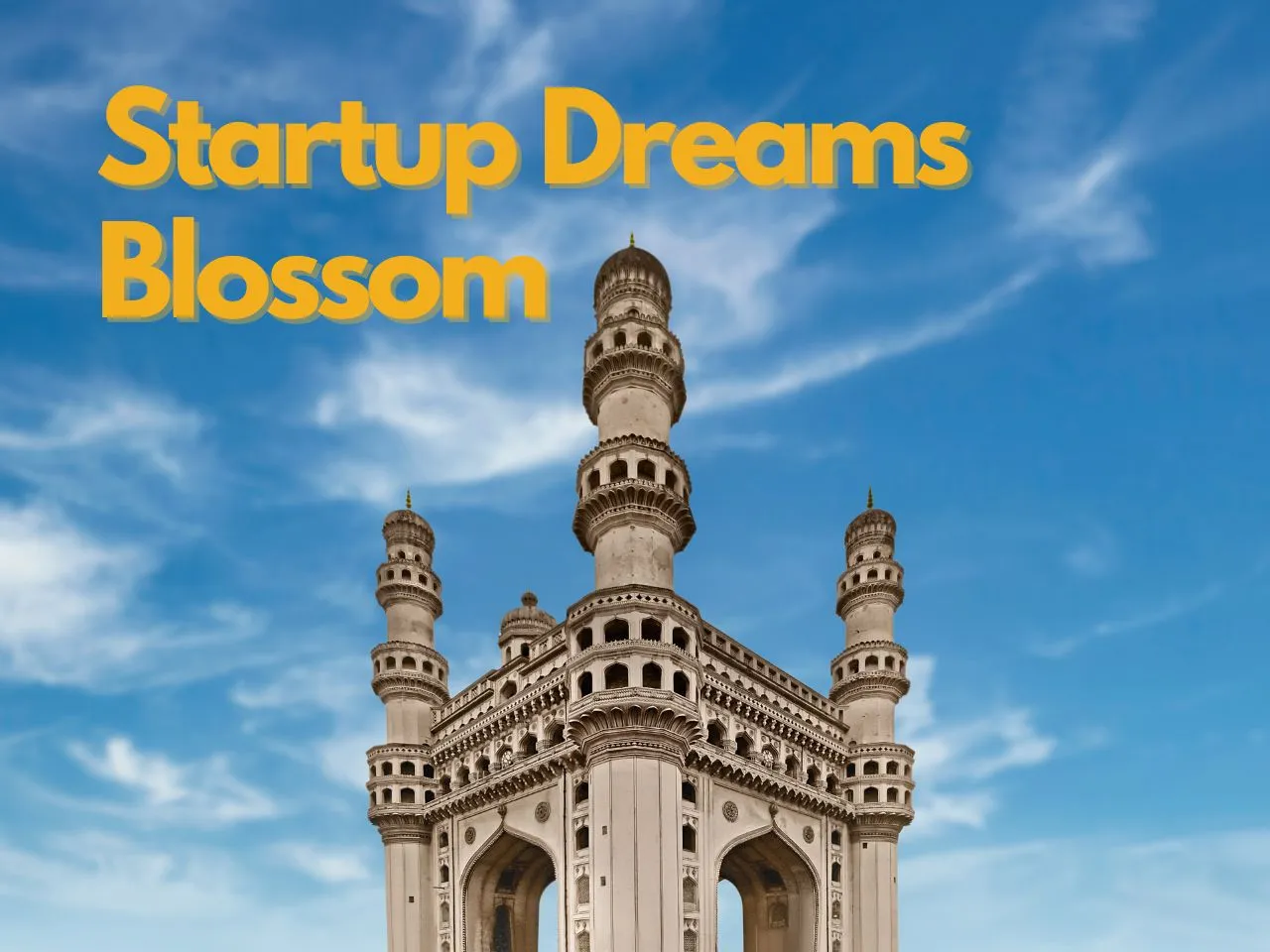 In the dynamic landscape of Indian startups, Hyderabad has emerged as a shining star of innovation and entrepreneurial achievement. Over the past decade, this bustling city has undergone a remarkable transformation, drawing in substantial funding and establishing itself as a formidable player alongside established startup hubs like Delhi, Mumbai, and Bengaluru.
In a significant development for Hyderabad's entrepreneurial community, the Young Entrepreneurs Association (YEA) of Hyderabad has officially launched a startup fund with an initial corpus of Rs 5 crore. This move signals the association's unwavering commitment to nurturing entrepreneurship within the city, with plans to expand the fund size once the initial corpus is effectively deployed.
Collaboration for Growth: Partnerships with Ecosystem Players
As part of its strategic vision, YEA Hyderabad has entered into agreements with key ecosystem players, including T-Hub. These collaborations are designed to identify and nurture startups in Hyderabad, providing them with essential support and guidance.
"We have entered into agreements with ecosystem players like T-Hub to identify and nurture start-ups in the city. YEA Hyderabad was established on the principles of 'Meet, Connect, and Grow' and promoting entrepreneurship among the entrepreneurs in the age group of 25 to 37 years," a spokesperson has said in a statement.
From its inception, YEA Hyderabad has been guided by the principles of 'Meet, Connect, and Grow.' The association is steadfast in its mission to promote entrepreneurship, particularly among individuals aged between 25 and 37 years, offering them a platform to connect, collaborate, and flourish.
A Commitment to Networking and Growth
Subhakar Alapati, President of YEA Hyderabad, emphasized YEA's dedication to nurturing the entrepreneurial spirit among members and the broader community, ultimately contributing to a vibrant and dynamic entrepreneurial landscape in Hyderabad.
"With a new logo, and a start-up fund, YEA Hyderabad will foster win-win entrepreneur-to-entrepreneur networking. We will nurture the spirit of entrepreneurship among our members and the broader community, ensuring a vibrant and dynamic entrepreneurial landscape in Hyderabad," Subhakar Alapati, President of YEA Hyderabad, said.
Founded a decade ago, YEA Hyderabad has a membership of 80 entrepreneurs. YEA extends membership to entrepreneurs across generations, encompassing those in the first, second, and third generations, all aged between 25 and 37. Members are required to relinquish their membership upon reaching the age of 45, ensuring a continuous influx of fresh entrepreneurial talent.
How YEA Fund Will Empower the Next-Gen Entrepreneurs
YEA Hyderabad's ambitious startup fund launch is poised to empower a new generation of entrepreneurs within the city. It offers them not only financial support but also mentorship, enabling them to transform innovative ideas into thriving businesses. Through strategic partnerships with key ecosystem players, YEA Hyderabad is set to catalyze the growth of Hyderabad's startup ecosystem.
Shaping the Future of Entrepreneurship
With a substantial startup fund, the association is well-positioned to play a pivotal role in shaping the future of entrepreneurship in Hyderabad. YEA Hyderabad's commitment to fostering a culture of growth, collaboration, and success among young entrepreneurs promises to further elevate Hyderabad's status as a thriving hub for innovation and business.
Join Our Thriving Entrepreneurial Community

Follow TICE News on Social Media and create a strong community of Talent, Ideas, Capital, and Entrepreneurship. YouTube  | Linkedin | X (Twittrer) | Facebook | News Letters