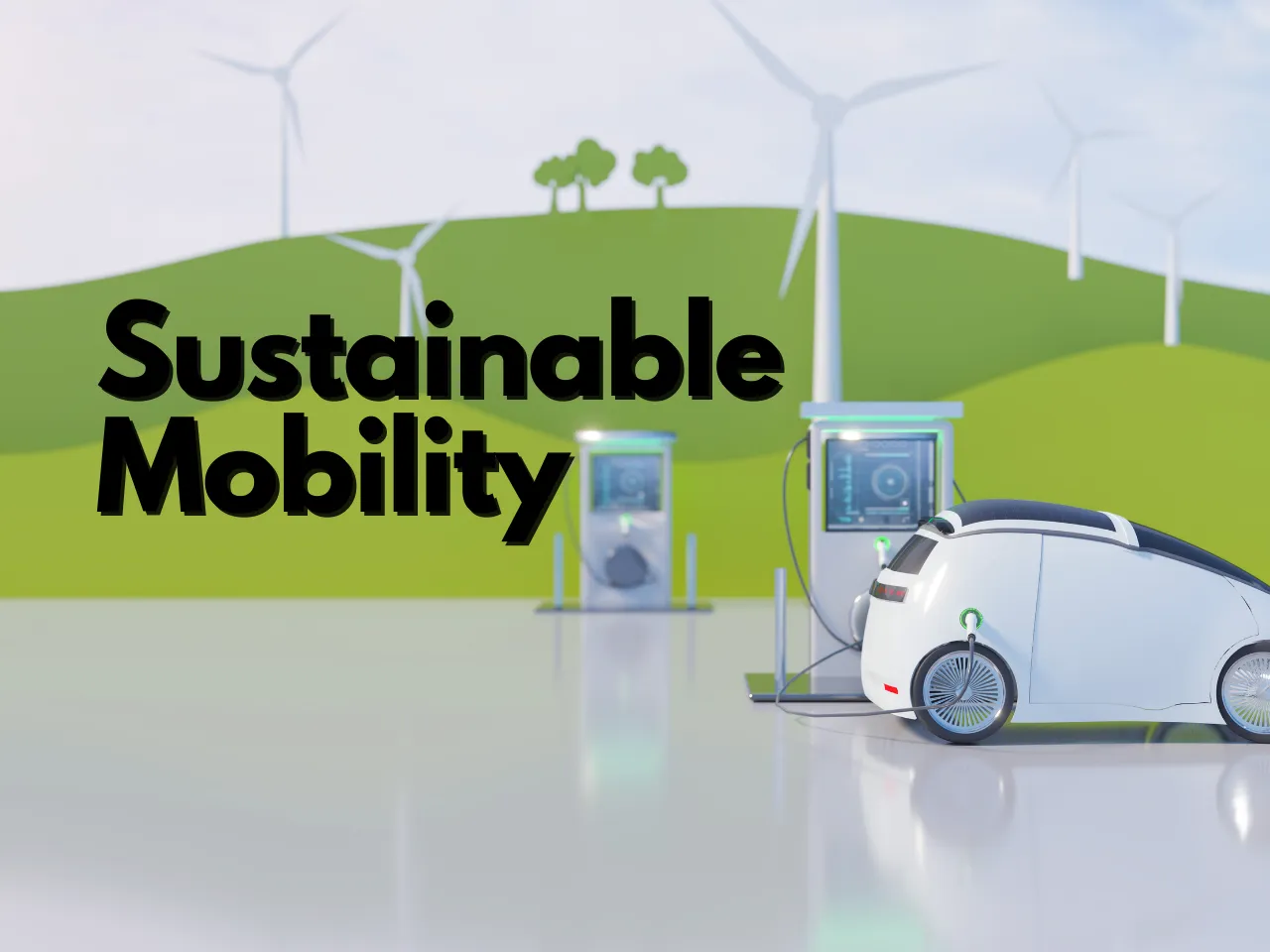 The race to zero emissions has never been more critical in a world where environmental concerns are at an all-time high. India has set an ambitious goal to achieve net zero emissions by 2070. This commitment was announced at COP 26, aligning with its low-carbon development strategy submitted to the United Nations.
The initiatives like 'Uber Sustainovate' shows the commitments of the Indian startups towards addressing the challenges of climate change and transitioning towards greener transportation alternatives. Uber in partnership with NASSCOM is organizing an innovative startup challenge to find innovative solutions for the long standing problems.
The Uber Sustainovate Challenge is tackling crucial issues in the electric mobility landscape. Startups are addressing challenges such as making electric vehicles economically viable for drivers and fleet owners, improving asset, promoting innovative financing models for electric vehicle (EV) ownership and more. Additionally, the challenge seeks tech-powered solutions to enhance asset utilization, reduce private car ownership, and optimize fleet management. 
Uber Sustainovate: Accelerating Sustainable Mobility in India
Uber, a giant name in the ride-sharing industry, is taking significant strides towards a greener, more sustainable future with its 'Uber Sustainovate' Startup Challenge. This initiative in partnership with Nasscom AI is aimed at finding innovative solutions from Indian startups to propel the country towards its ambitious goal of zero tailpipe emissions.
What are the Eligibility Criteria For Startups? 
DPIIT Recognized Startups: The program is open to startups recognized by the Department for Promotion of Industry and Internal Trade (DPIIT), and they can be located anywhere in India.

Application Submission: Interested startups are invited to submit their solutions by filling out the application form, aligning with the specified use case.

Selection Process: Startups will be selected for subsequent rounds based on their idea note. Shortlisted candidates will be able to present their Proof of Concept, ready solution, or working prototype.

Evaluation Criteria: Submissions will be evaluated across multiple stages, focusing on overarching ideas, proof of concept, working prototypes, and alignment with Uber's sustainability mission and values.
Which Startups are the Focus here? 
Ideation Stage Startup
Validation Stage Startup
Early Traction Startup
Scaling Stage Startup
What Problem is being addressed through the Challenge? 
Making the Economics More Viable for Drivers/Commercial Fleet Owners - The transition to electric mobility requires making the ecosystem financially viable for drivers and fleet owners. Uber is on the lookout for tech-first solutions that incentivize electric vehicle (EV) ownership among drivers and fleet owners, including innovative financing models.
Improve Asset Utilization - As the landscape evolves, with the introduction of EVs, the focus is on tech-powered solutions to enhance asset utilization. This can involve getting more people into fewer vehicles, offering alternatives to private car ownership, and optimizing fleet management through technology.
Smart Infrastructure and Charging Solutions - One of the key challenges to mass EV adoption is the inadequate charging infrastructure in towns and cities. Uber seeks tech-based solutions to improve EV charging infrastructure in the country.
Easy Discovery of Charging Infrastructure - Better Interoperability - Ideas to maximize sustainable mobility assets, including vehicles and charging infrastructure, by improving discovery and interoperability. Utilizing data analytics and predictive maintenance to reduce downtime, increase efficiency, and extend vehicle lifespans.
What are the benefits of the Program? 
The winner of the Uber Sustainovate Startup Challenge will be awarded an impressive $120,000 (1 crore rupees).
The top 3 entries will have the privilege of a mentorship session with tech leaders at Uber in India.
How to Apply for the Program? 
Interested startups meeting all the eligibility criteria can apply for the Uber Sustainovate Startup Challenge. They may also visit the Startup India portal to read in detail and apply for the program. 
After submitting applications for 'Uber Sustainovate,' Uber and Nasscom will meticulously evaluate the entries. Shortlisted startups will be notified via email about their qualification and will proceed to subsequent stages, including jury rounds.
Through the 'Uber Sustainovate' Startup Challenge, the Indian startups can make a meaningful impact in the quest for sustainable mobility. By addressing the critical challenges in the EV transition, improving asset utilization, and enhancing infrastructure, these startups can shape the future of transportation in India.
Join Our Thriving Entrepreneurial Community

Follow TICE News on Social Media and create a strong community of Talent, Ideas, Capital, and Entrepreneurship. YouTube  | Linkedin | X (Twittrer) | Facebook | News Letters