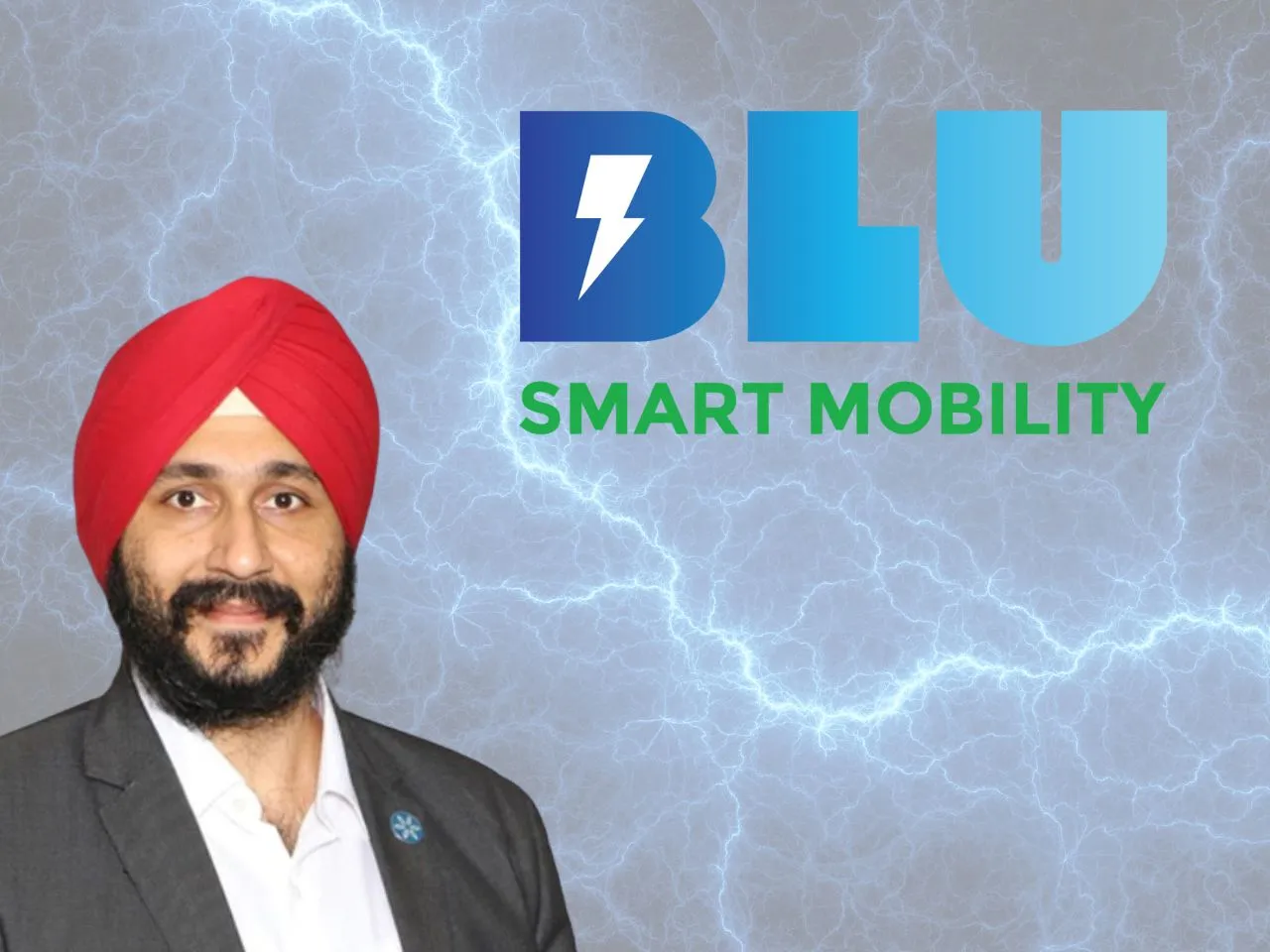 BluSmart Mobility, a Delhi NCR-based electric mobility startup, announced on May 4th that it raised $42 Mn in a funding round in April. The latest funding round includes an equity round of $37 Mn and venture debt of $5 Mn, which saw participation from existing investor BP Ventures, holding a 20% equity in BluSmart. The BluSmart founders and leadership team also subscribed to nearly 50% of the round. The startup plans to use the funding to expand its operations in India's megacities, increasing its fleet from 3,500 EVs to 10,000 during FY24.
Full-Stack Approach to Electrification
Anmol Singh Jaggi, BluSmart's CEO and co-founder, said that BluSmart tackles the challenges of electrification through a full-stack approach, consisting of a born-electric tech stack, complete control over EV charging infrastructure, and choosing locations to build large-scale EV charging infrastructure. The funding comes after the electric mobility startup secured debt financing from Power Finance Corporation (PFC), a loan of INR 693 Cr, which will add 5,000 EVs to BluSmart's ride-hailing fleet, along with 1,000 cargo EVs.
BluSmart Company Profile & Market Competition
Founded in 2019, BluSmart Mobility offers EV ride-hailing services and charging infrastructure across Delhi NCR, Bengaluru, and other megacities in India. The company claims to have completed over 5.3 Mn rides so far, covering 180 Mn+ zero-carbon kilometres. BluSmart has raised $109 Mn across its seed to Series A-2 rounds, which includes an equity raise of $85 Mn raised across the Series A rounds. The startup has been backed by Alteria Capital, BlackSoil, Stride Ventures, Mumbai Angels, BP Ventures, and LetsVenture, among others.
The electric mobility segment in India has developed into multiple sub-sectors, including vehicle manufacturers, battery manufacturers, ride-hailing services, and charging infrastructure providers. BluSmart, therefore, competes with the likes of Ola and Uber, which have recently started offering EV rides to their users. The startup also competes with BOLT, Ather Energy, Cell Propulsion, CHARGE+ZONE, Chargeup, and others.
Decline in Electric Two-Wheeler Registrations
Despite the growth and development of the electric mobility sector in India, electric two-wheeler registrations dropped by 23% month-on-month in April. This decline follows a sharp jump in March, amid the ongoing issues and uncertainty around the Centre's FAME-II scheme.