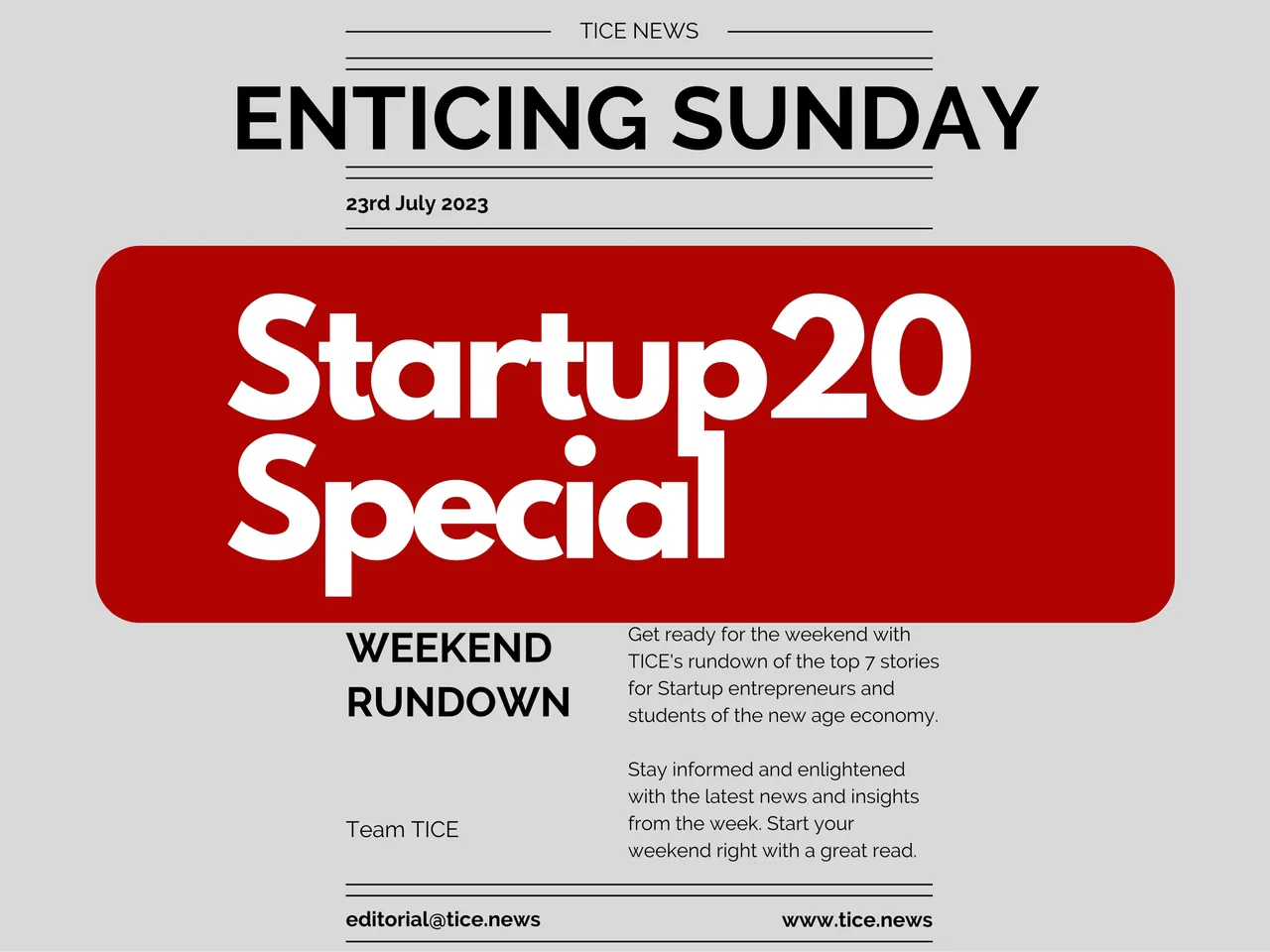 Prepare for the weekend with TICE Weekend roundup of the top 6 stories from Startup20 Shikhar. Stay up-to-date and enlightened with the latest news and insights from Startup World. In this dedicated Newsletter, we bring you the top stories from Startup20 Shikhar which recently held in Gurgaon. 
Brazil's decision to continue its participation in the Startup20 Engagement Group in 2024. This decision further strengthens the global significance of the initiative and demonstrates Brazil's dedication to fostering innovation and supporting the global startup ecosystem, highlighted Dr Chintan Vaishnav, Chair of Startup20.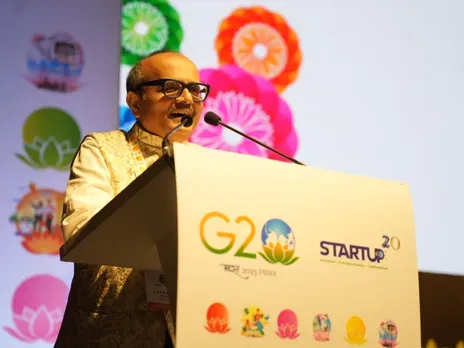 Is the Indian startup ecosystem truly grappling with a challenging funding landscape as we approach the midpoint of 2023, or is it simply experiencing a decline compared to the peak of this decade? Has the current global uncertainty, along with geopolitical and economic fragility, led to a freeze in venture capital investments, or are investors still investing but doing so cautiously, particularly in promising startups? Know industries perspective on funding winters in this story.
The strategic ties between India and Saudi Arabia are deepening. The developing bonhomie between the two countries was demonstrated by both sides during the Startup20 Shikhar Summit held in Gurugram. The summit was attended by a high-level delegation led by HRH Prince Fahad bin Mansour Al-Saud who is also the President of Saudi  G20 YEA. 
In a recent exclusive interview with Paytm's CEO, Vijay Shekhar Sharma, we delved into the company's founding principles, the challenges faced during its inception, overcoming funding hurdles, the current state of the funding ecosystem in India, and his perspective on the role of technology in the future. Paytm, a leading fintech giant in India, has played a crucial role in revolutionizing the mobile payment landscape in the country and empowering small vendors. Let's dive deeper into the insightful conversation with the visionary entrepreneur.
Countries worldwide are actively promoting entrepreneurship, particularly by attracting founders of innovative startups from high-growth economies like India. With India's booming startup ecosystem ranking third globally, after the US and China, Indian entrepreneurs are tackling challenges across diverse sectors. Nations like Canada acknowledge the economic advantages of attracting entrepreneurial talent from countries like India.
The world is on the brink of a revolution, one that rivals the disruptive force of the internet's advent in the 1990s. Generative AI, with its transformative capabilities, is set to reshape the way we learn, work, and live. The Startup20 Shikhar event, organized under the G20 initiative spearheaded by India, recently shed light on the immense potential of startups in harnessing the power of artificial intelligence.