Countries worldwide are actively promoting entrepreneurship, particularly by attracting founders of innovative startups from high-growth economies like India. With India's booming startup ecosystem ranking third globally, after the US and China, Indian entrepreneurs are tackling challenges across diverse sectors. Nations like Canada acknowledge the economic advantages of attracting entrepreneurial talent from countries like India.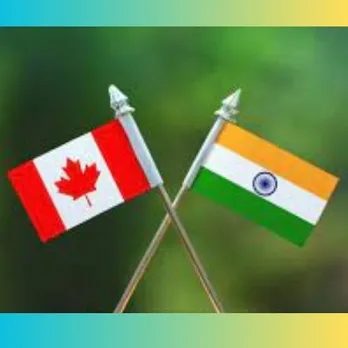 Toronto Business Development Centre, a hub of entrepreneurial support in Canada, has been shaping the success stories of startups for over three decades. The brainchild of the City of Toronto, this center has provided invaluable resources and guidance to countless entrepreneurs. 
Among its prominent figures is Vikram Khurana, an Angel Investor and Chairman of the Toronto Business Development Centre (TBDC). TBDC is a start-up accelerator-incubator that has been funded by the Government of Ontario to help Indian entrepreneurs land and expand in Ontario, Canada. 
TBDC is also designated by the Government of Canada under the Startup Visa Program to help Indian entrepreneurs obtain work permits and immigration to Canada. TBDC has helped hundreds of Indian entrepreneurs to successfully apply to entrepreneurial expansion immigration programs in Ontario since November 2020.
With a passion for helping Indian entrepreneurs thrive in the Canadian market, Khurana's journey is intertwined with the growth and evolution of the center.
TICE TV conducted an Exclusive Interview with Mr Vikram Khurana, Chairman of the Toronto Business Development Centre, providing valuable insights on topics such as funding valuation, the valuation game, expanding horizons, and more. Read the complete article for captivating details.
A Journey of Entrepreneurship
Khurana's personal journey to Canada mirrors the birth and growth of the Toronto Business Development Centre. Starting his journey as an engineering undergrad, Khurana went on to pursue an MBA and worked with a bank. However, the spirit of entrepreneurship beckoned him, leading to the establishment of his first company in 1995. Since then, he has become a serial entrepreneur, having successfully ventured into five businesses. Recognizing the value of learning from mistakes, Khurana joined the Toronto Business Development Centre in 2017, aiming to mentor Indian entrepreneurs and help them avoid common pitfalls.
Key Principles for Entrepreneurial Success
When asked about the top three factors crucial for entrepreneurial success, Khurana emphasizes personal adaptation, business adaptation, and discipline. Entrepreneurs must recognize the differences between their native markets and the Canadian or North American markets. Adapting to cultural nuances and business practices is essential. Additionally, entrepreneurs should assess how their products or services can be better tailored to the local market. Lastly, entrepreneurs must be prepared to take on multiple roles and acquire new skills, as the dynamic business landscape may require them to be versatile and hands-on.
"So, you need to be a little bit of master of all and acquire new skills that you may not be comfortable with at the onset of your journey there," he says.
The Evolving Funding Landscape
In the ever-changing landscape of startup funding, Khurana sheds light on the misconceptions surrounding the availability of funds. 
"So contrary to popular belief, there is no funding mentor even right now. And good startups always get money. And I think it all starts with having the uniqueness of the idea. If the idea is unique, and it has got some innovation or some disruption, then automatically it's floats to the top in the funding funders minds," Khurana says. 
The eminent angel investor advises entrepreneurs not to prioritize growth at the expense of profits, highlighting the importance of a sustainable business model.
Valuation and the Funding Journey
Khurana believes, "Valuation is a very wrong measure of seeing whether there's funding or not…"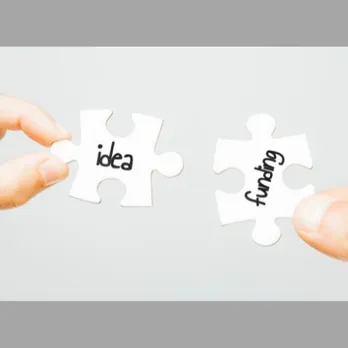 Valuation, often a topic of concern for startups, is not the sole indicator of funding prospects, according to Khurana. Varied perceptions and approaches to valuing a business can lead to disparities in perceived worth. Entrepreneurs sometimes inflate the value of their business, while others take a more realistic approach. Consequently, fluctuations in valuations do not accurately reflect the availability of funding. Investors prioritize factors such as innovation, execution, and long-term potential rather than focusing solely on unicorn status.
Expanding Horizons: Taking Businesses to Canada

As an expert in the Canadian startup ecosystem, Khurana highlights the startup visa program as a gateway for entrepreneurs to expand their businesses to Canada. The startup visa allows five co-founders and their families to apply for permanent residence in Canada. Moreover, they receive an immediate work permit to establish and operate their businesses. This program enables entrepreneurs to collectively own 50% of the business while seeking additional equity for capital infusion or partnering with local collaborators, fostering growth and success.
The Role of Startup 20 and Government Support
Khurana acknowledges the significance of events like Startup 20 in shaping the global startup landscape. These events provide a platform for policymakers to understand and support the needs of startups effectively. By fostering collaboration and knowledge sharing, such initiatives create a thriving ecosystem. Khurana highlights that the Toronto Business Development Centre has been at the forefront of advocating for supportive policies and frameworks, ensuring that governments play an instrumental role in nurturing entrepreneurial growth.
With Vikram Khurana's inspiring interview, the aspiring entrepreneurs can find guidance, resources, and a nurturing environment to navigate the challenges of expanding their businesses to the global stage.
media widget