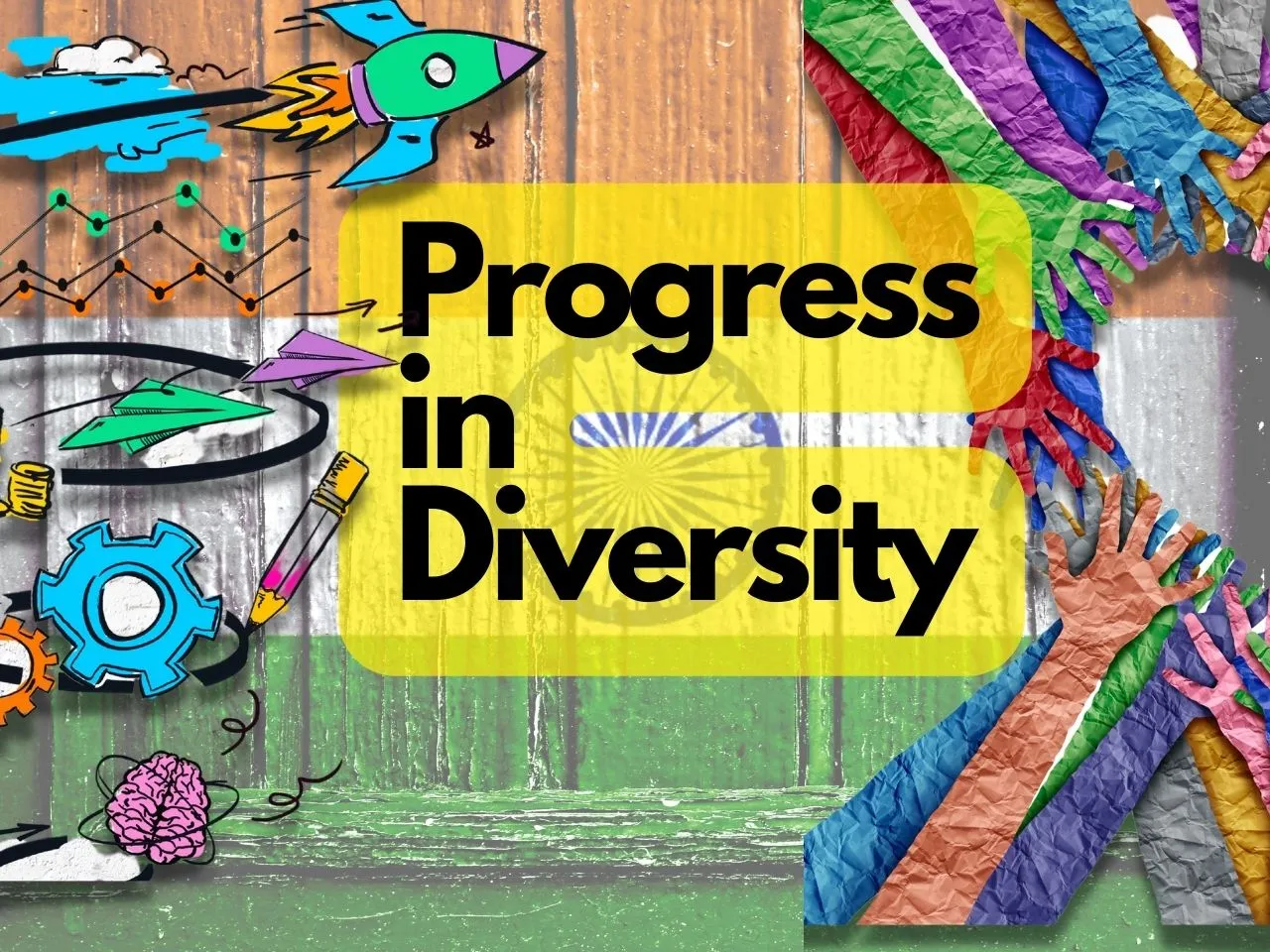 India is a country known for its diverse culture, food, clothes, languages and much more. This diversity within the Indian population is also evident in the startup ecosystem, where young entrepreneurs with a range of backgrounds are driving innovation and growth.
The average age of startup founders in India is 32  and around 14% of startups have at least one female founder, reveals a paper published in the latest bulletin of Reserve Bank of India. 
This diversity in the startup ecosystem is a testament to the country's young spirit and entrepreneurial mindset. Startups have become major employment providers in recent years, with more than 7.67 lakh jobs created by 72,993 startups as of June 30th, 2022 (DPIIT). This is a clear indication of the dynamic activity happening in the startup ecosystem across different sectors.
One of the most striking findings from the RBI report is the diversity of sectors that startups are operating in IT services account for 12% of startups, healthcare and life sciences for 9%, education for 7%, professional and commercial services for 5% and agriculture for 5%. This shows that entrepreneurship in India is not limited to just the technology sector, but is spreading across different sectors of the economy.
This diversity in sectors is also reflected in the diversity of founders. The report shows that around 14% of startups have at least one female founder (Startup India, 2022). This is a significant increase from the past, where the participation of women in entrepreneurship was relatively low. This change is not only good for the economy but also for the society as it provides more opportunities for women to lead and succeed in their own businesses.
Moreover, the report also highlights the diversity of funding sources for startups. The report states that the majority of funding for startups comes from angel investors, followed by venture capital, private equity and public equity. This diversity in funding sources provides startups with multiple options to raise capital, allowing them to choose the best option for their specific needs.
What is Nurturing The Startup Diversity?
One of the key drivers of diversity in Indian entrepreneurship is the support provided by corporations and government. Enterprises are realizing the disruptive potential of startups and are thus partnering and investing in them.
Examples of corporate support include Facebook's partnership with Startup India, where they disbursed cash grants of $50,000 each to the top 5 selected startups. The 10000 Women program by Goldman Sachs is providing women entrepreneurs all around the world with a business and management education, mentoring and networking, and access to capital. Microsoft Ventures Accelerator Program in India has recently picked up 16 startups.
In addition to corporate support, the government of India is also playing a key role in promoting diversity in entrepreneurship. The government is understanding the value of working with disruptive innovators across the value chain and using their innovations to improve public service delivery. For example, the Department of Animal Husbandary and Dairying has conducted a grand challenge in association with Startup India to award top startups in 5 categories with 10 lakhs INR. The Small Industries Development Bank of India has launched a scheme to provide assistance to existing Small and Medium Businesses in need of capital for growth.
Furthermore, over 26 states in the country have Startup policies that promote and support the growth of startups. This government support is helping to create a more conducive environment for startups to thrive and diversify across different sectors.
All of these drivers are contributing to the diversity of the Indian startup ecosystem and providing more opportunities for entrepreneurs to succeed. This diversity is essential for the growth and success of the Indian economy and society as a whole.