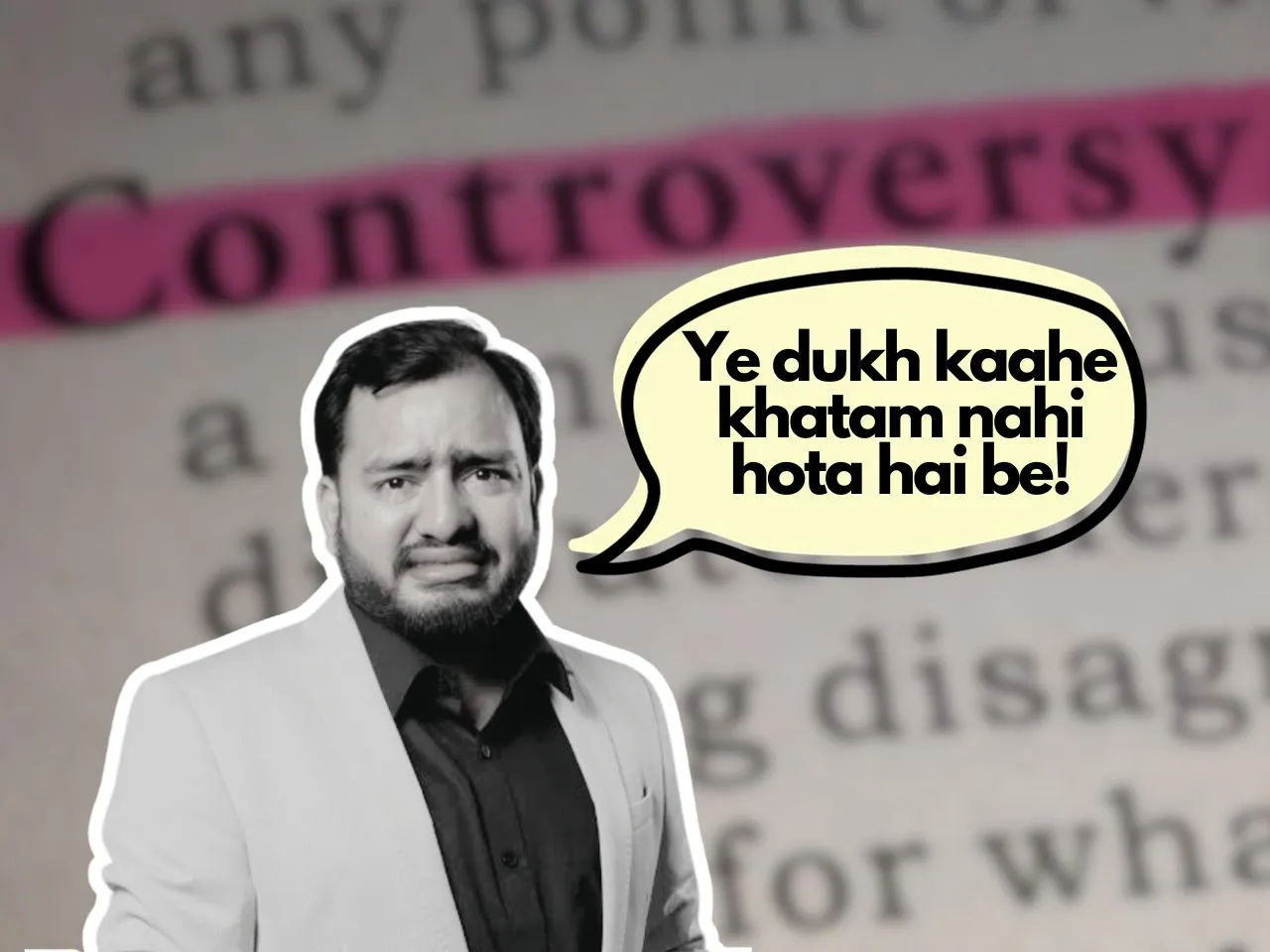 In a shocking incident that has sent shockwaves through the Indian edtech industry, a teacher from the popular online teaching platform Physics Wallah was physically assaulted "with slippers" by a student during a live-streamed class. The incident, captured on video, has now gone viral on social media platforms, raising questions about the safety and conduct of online learning environments.
The Physics Wallah Slap Incident
The incident in question unfolded during a live online class conducted by Physics Wallah, which caters to students preparing for competitive exams. In an undated video that has surfaced on social media, a teacher was seen standing in front of a blackboard, delivering a lecture to a virtual class. Suddenly, a student approached the teacher and struck him with a slipper not once, but twice.
In Live Class Student Slaps Physics Wallah Teacher With A Slipper.#teachersday2023 #TeachersDay #StudentsProtest#teacher #TEACHers #TeacherDay #Physicswallah pic.twitter.com/FDDuYgTobC

— Aanchal (@SweetLilQueen) October 6, 2023
The video, which has been widely shared and viewed by thousands, shows the teacher visibly shocked and attempting to evade the unexpected blows. It remains unclear what triggered the student's violent reaction during the live class. Reports suggest that the video was recorded by another student who was watching the session and then shared on social media.
Controversy Surrounding Physics Wallah
This incident is not the first time Physics Wallah has made headlines for controversial reasons. Just last month, the edtech firm faced backlash when one of its teachers, Manish Raj, used a casteist slur during an online lecture. The teacher was recorded saying, "Why did I even take up this profession? At times, I regret having to do this (teach). God, it would have been better had you made me a C****r…I would have polished shoes. Then, my life would have been peaceful."
In response to the outrage, Physics Wallah issued a video statement from Manish Raj, offering an apology and emphasizing the company's commitment to inclusivity as one of its core values. The incident had deeply hurt the sentiments of the Dalit community, and the company pledged to ensure such incidents would not be repeated.
Previous Controversies
This is not the first time Physics Wallah has faced controversy. In March of the same year, teacher Pankaj Sijairya accused three other teachers, Tarun Kumar, Manish Dubey, and Sarvesh Dixit, of accepting bribes. These teachers subsequently left the platform, citing differences in vision with the company's leadership under Alakh Pandey and a non-conducive atmosphere for students.
The recent assault on a Physics Wallah teacher during a live class has ignited concerns about the safety and decorum within online learning platforms. While the reasons behind the student's attack remain uncertain, this incident adds to the growing list of controversies involving Indian edtech companies. Physics Wallah, in particular, has been in the spotlight for various issues, including casteist remarks and bribery allegations, prompting questions about the integrity and accountability of these platforms as they continue to shape the future of education in India.
Join Our Thriving Entrepreneurial Community

Follow TICE News on Social Media and create a strong community of Talent, Ideas, Capital, and Entrepreneurship. YouTube  | Linkedin | X (Twittrer) | Facebook | News Letters