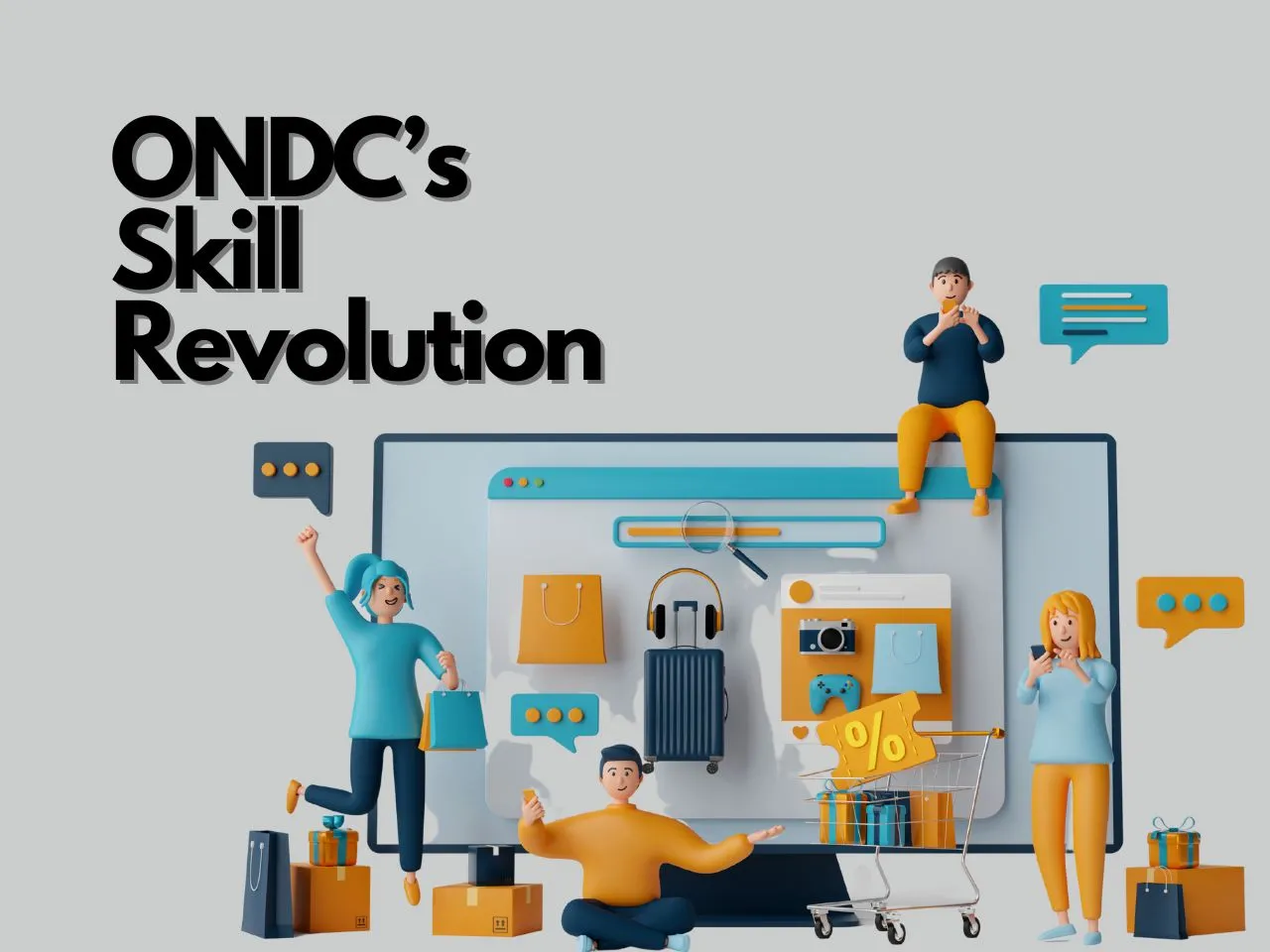 The Open Network for Digital Commerce, backed by the central government, is poised to make a significant expansion in its services, reaching beyond its current offerings. According to a recent industry report, ONDC is set to diversify into skill-based services, potentially revolutionizing the way people access services like appliance repair and teaching assistance.
Diversification Strategy Unveiled
In a move aimed at broadening its offerings, Open Network for Digital Commerce has set its sights on skill-based services, which include a spectrum of services such as appliance repair, teaching assistance, and more. This shift is part of ONDC's commitment to evolving and adapting to the dynamic needs of consumers and businesses.
ONDC's Current Focus and Expansion
Currently, ONDC primarily facilitates the provision of food, groceries, and mobility services through its platform. However, with the upcoming expansion, it aims to attract participants who can provide skill-based services to the platform's user base.
Shireesh Joshi, Chief Business Officer at ONDC, stated that Urban Company would be a prime candidate to join the network in providing skill-based services. Joshi emphasized that they have received numerous requests from various organizations and state governments to introduce skill-based services, which will require the development of specific protocols and the recruitment of network participants.
While the expansion into skill-based services is eagerly anticipated, Mr. Joshi cautioned that there will be a gestation period before these services become available to users. "We are in the early stages of discussions," he stated. Thus, the timeline for the launch of these services remains uncertain.
ONDC's efforts don't stop at skill-based services. They are also considering other requests, including the inclusion of industrial products like metal alloys and construction materials on their platform. Mr. Joshi confirmed that they are actively examining these requests and will prioritize them based on the pace of progress.
ONDC's Rapid Growth and International Reach
ONDC's recent performance showcases impressive growth, with weekly average orders now surpassing 1 lakh transactions per day. This is a significant leap from the 75,000-plus daily transactions recorded at the start of July. On a monthly basis, the network is now enabling 3 million transactions, compared to just 1 million in July-August.
Furthermore, ONDC has extended its reach to international markets with the launch of Proxtera, a Singapore-based buying application, facilitating international B2B exports. ONDC's ambitious foray into skill-based services and its remarkable growth trajectory are poised to reshape the digital commerce landscape in India, offering consumers and businesses a broader range of services and opportunities for economic growth.
SOCIAL MEDIA FOR ARTICLES - COPY PASTE
Join Our Thriving Entrepreneurial Community

Follow TICE News on Social Media and create a strong community of Talent, Ideas, Capital, and Entrepreneurship. YouTube  | Linkedin | X (Twittrer) | Facebook | News Letters