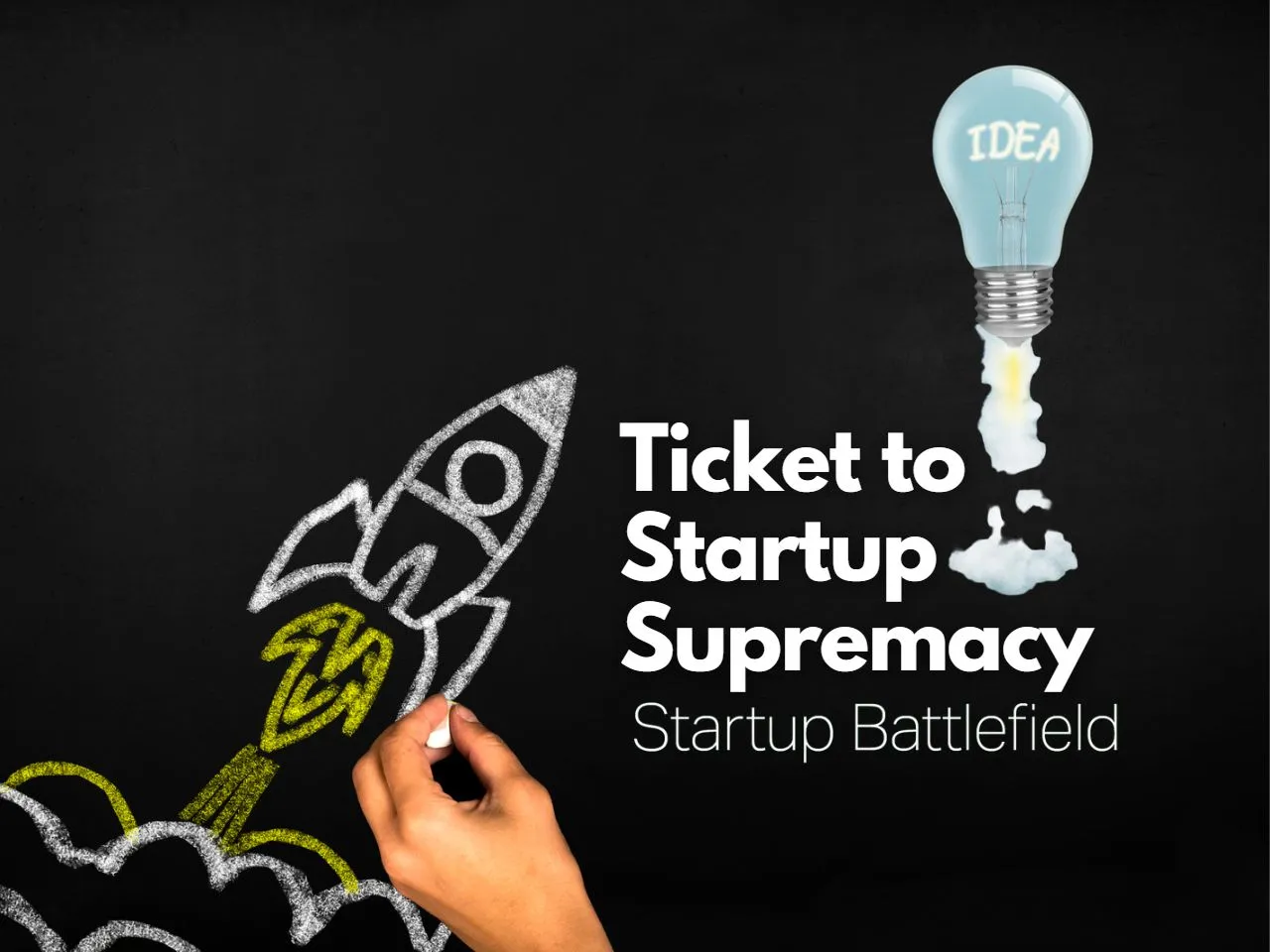 In the fast-paced world of technology and innovation, startups are constantly striving to make their mark. They need platforms that provide visibility, mentorship, and funding opportunities to turn their ideas into reality. This is where TechCrunch's Startup Battlefield 200 comes into play. Known as the world's preeminent startup competition, Startup Battlefield 200 offers a unique opportunity for early-stage startups to showcase their potential on a global stage. In this article, we will delve into the details of Startup Battlefield 200, including who can register, the benefits it offers to startups, eligibility criteria, requirements for joining, and more.
What is Startup Battlefield 200?
Startup Battlefield 200 is an esteemed startup competition hosted by TechCrunch. It serves as a launchpad for the most promising startups worldwide, spanning various industries. This highly anticipated event features the top 200 startups, each of which undergoes rigorous training, and gains access to masterclasses, private receptions, communities, and investor meet and greets. Over the years, Startup Battlefield has played a pivotal role in propelling numerous successful companies, including Vurb, Trello, Mint, Dropbox, Yammer, Tripit, Redbeacon, Qwiki, Getaround, and Soluto.
Who Can Register for Startup Battlefield 200?
Startup Battlefield 200 welcomes applications from startups around the globe. Whether you're based in Silicon Valley or any other corner of the world, this competition offers a level playing field for all ambitious entrepreneurs. If you have an early-stage startup with a compelling vision, an innovative product, and a drive to disrupt the market, then Startup Battlefield 200 is the perfect platform to amplify your success.
Benefits of Startup Battlefield for Startups
1. Exhibit for Free at Disrupt 2023
One of the most significant advantages of participating in Startup Battlefield 200 is the opportunity to exhibit at Disrupt 2023 for free. Startups can showcase their products and connect with an audience of 10,000 attendees, including potential customers, investors, and industry experts. The show floor provides an invaluable space to generate buzz, gather feedback, and make meaningful connections.
2. Win $100K Equity-Free Grand Prize
Of the 200 startups selected for Startup Battlefield, 20 will be chosen to pitch on the main stage in front of leading venture capitalists. This high-stakes opportunity gives startups a chance to win a $100,000 equity-free grand prize, along with the prestigious Disrupt Cup. The prize money can be a game-changer for early-stage companies, providing vital funds to fuel their growth and development.
3. Connect with Investors
Startup Battlefield opens doors to exclusive networking opportunities with venture capitalists. From parties and roundtables to lounges and VC office hours, participating startups gain unparalleled access to investors looking for the next big thing. Building relationships with investors can lead to funding, mentorship, and crucial support throughout the startup journey.
4. Learn from Industry Leaders & Mentors
TechCrunch goes the extra mile to empower Startup Battlefield participants by curating engaging sessions with industry leaders and mentors. VC office hours, roundtables, and pitch practice sessions help startups fine-tune their strategies, refine their pitches, and gain insights from experienced professionals. Learning from the best in the business can be a transformative experience for startups aiming to achieve excellence.
5. Expand Your Founder Network
Joining Startup Battlefield 200 connects startups to an illustrious network of over 900 Startup Battlefield alumni. This thriving community comprises successful founders who have collectively raised over $9 billion since their participation in Disrupt. Companies will gain exclusive access to VC to founder networking opportunities like parties, roundtables, and lounges.
Requirements for Joining Startup Battlefield 200
To join Startup Battlefield 200, companies must have an MVP (Minimum Viable Product). The ideal candidate for Startup Battlefield has had minimal press coverage and is going to showcase something disruptive on stage. Companies must apply by May 15, 2023, through this link.
Charges for Joining Startup Battlefield 200
Applying and participating in the Battlefield is 100% free. There are no charges for joining the mega event. 
Startup Battlefield 200 offers startups an exceptional opportunity to gain global exposure, network with investors, receive mentorship and compete for a $100,000 equity-free grand prize. Eligible startups with functional prototypes and innovative offerings are encouraged to apply before the May 15 deadline. Joining Startup Battlefield not only provides free participation but also opens doors to a vast founder network and potential funding opportunities.