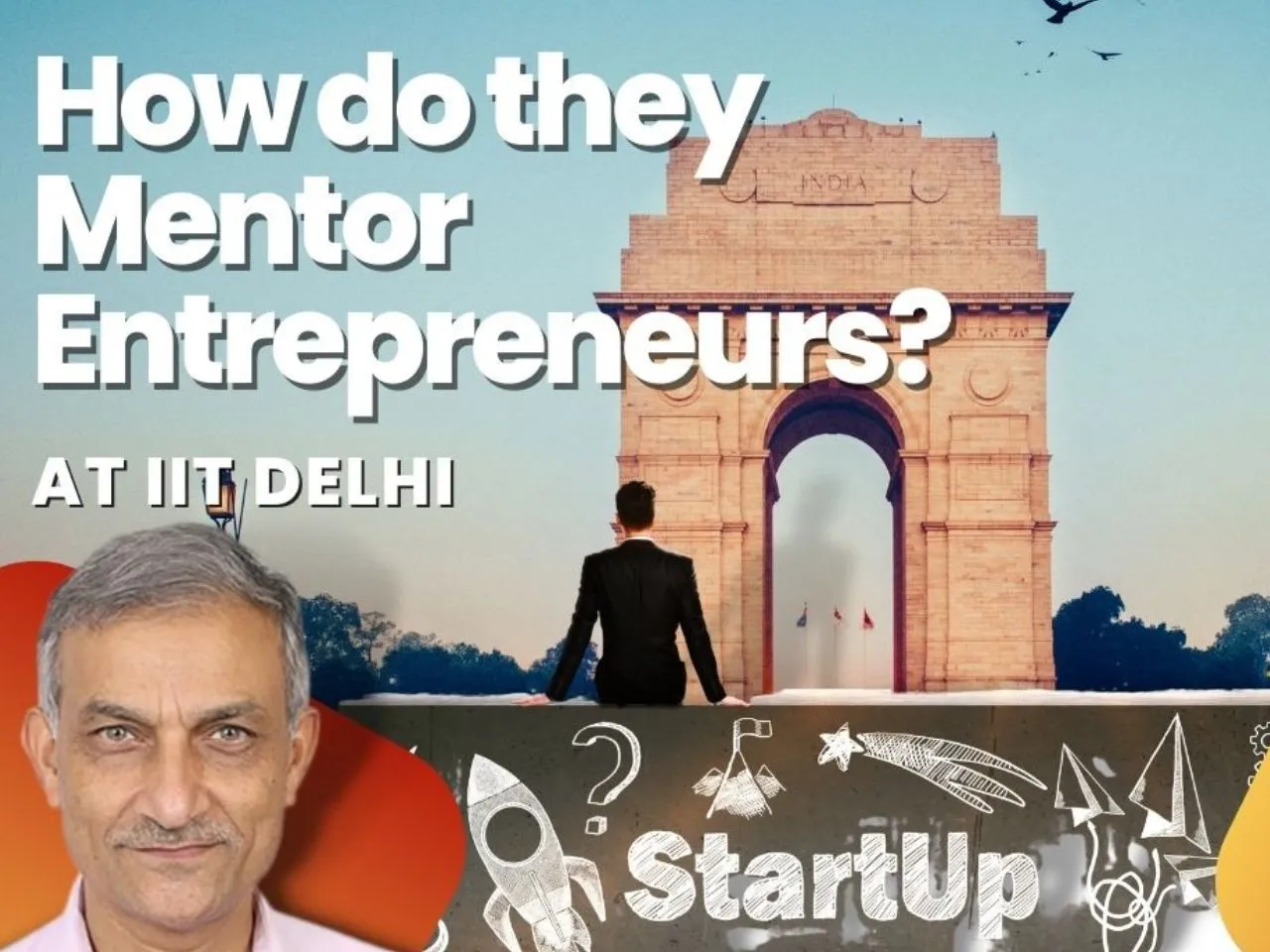 India is rapidly emerging as one of the top startup economies in the world, and incubation centers are playing a crucial role in fostering and nurturing early-stage startups. 
Among these centers, the Foundation for Innovation and Technology Transfer (FITT) at Indian Institute of Technology, Delhi is a notable player. Dr. Anil Wali, MD of FITT, recently sat down for an exclusive interview with TICE to discuss the role of the incubation center and the government's role in supporting startups in India. Dr. Wali also shares his expectations from the upcoming budget for FY 2023-24. 
Here's an excerpt from our exclusive interview with Dr. Anil Wali! 
Taking us through the journey of Foundation for Innovation and Technology Transfer (FITT) at IIT Delhi, Dr. Wali said, "The FITT was established in 1992 as an independent industrial foundation created by IIT Delhi. The incubation center began operations in 1999-2000, and since then, has played a significant role in supporting startups in the country."
How Startups Qualify To Be Incubated At IIT Delhi?
FITT is a premier incubator that helps startups bring their ideas to life by providing them with the resources, mentorship and networking opportunities they need to grow. When it comes to qualifying a startup for incubation at FITT, Dr. Wali explained that the key features they look at include is technology-driven idea, a strong intellectual property or proprietary knowledge, well-researched business plan and a team which is ready to face the possible challenges. 
Ideas coming from software, hardware, or biotechnology areas are given priority, among other. The idea should be unique and have the potential to solve real-world problems.
Government's Role In Strengthening The Incubation Centre
The government has also been instrumental in supporting startups in India, particularly through schemes that extend financial help to startups. Recently, CSR (Corporate Social Responsibility) monies have also been used to support startups. However, Dr. Wali emphasized that if the idea and plan are good, startups will not be complaining about lack of funds.
As India continues to grow as a startup economy, the government and stakeholders are working to make the ecosystem even stronger. Dr. Wali believes that India has always been an entrepreneurial country, and with the help of the government and other stakeholders, the ecosystem is scaling up and reaching new heights.
In addition to the support provided by the government, IIT Delhi's incubation center also receives funding from corporate social responsibility (CSR) initiatives. The center carefully evaluates each startup and their funding needs based on the scheme guidelines, traction, and potential for success. Furthermore, the center also provides debt and equity investments to startups that have a solid plan and team in place.
Dr. Wali emphasized that while India is already the third largest startup economy in the world, there is still a lot of room for growth and improvement. The incubation center at IIT Delhi is working to continue scaling up its efforts and support more startups, with a focus on fostering an entrepreneurial culture in the country.
What To Expect From The Budget '23
Speaking about the upcoming budget, Dr. Wali expressed his hope that the government will continue to support the startup ecosystem in their upcoming budget. He believes that existing measures, such as SOPs, should be maintained and that the government may introduce new programs that can directly or indirectly aid the ecosystem. He also noted that the government has taken important steps in recent years to support the startup ecosystem and he is optimistic that this trend will continue.
If you are also planning to begin with your entrepreneurship journey or if you already own a startup business, this interaction can help you know about the exciting incubation facility at IIT Delhi. Here's the link to the complete interview with Dr. Anil Wali. Watch it to hear our insightful conversation on the role of the incubation center and the government's support for startups in India.
Watch The Full Interview With Mr. Anil Wali, Director, FITT