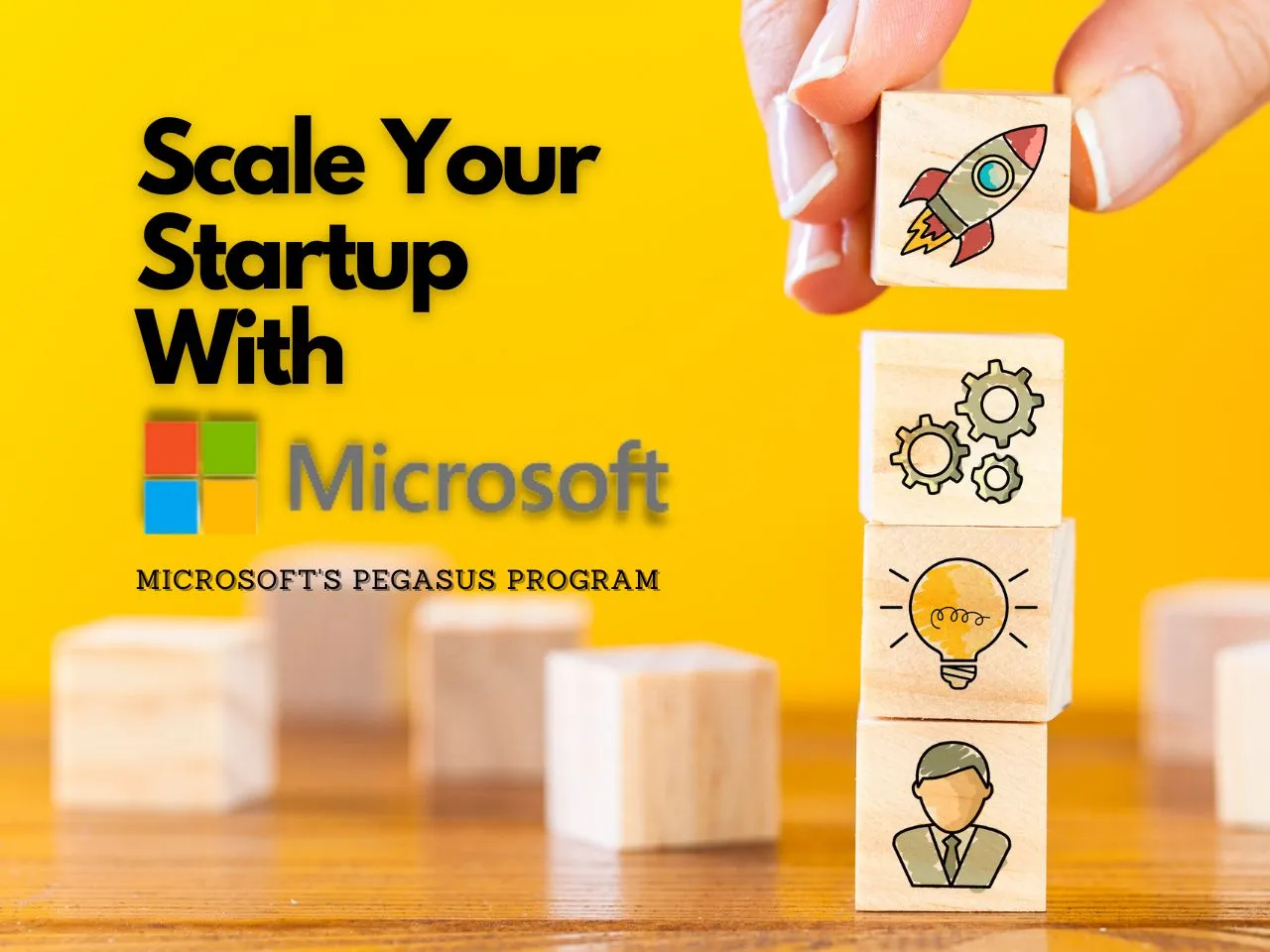 Big tech companies can play a critical role in the growth and scaling of startups. These companies have resources, expertise, and a vast network of industry connections that can help startups navigate the complex and ever-changing business landscape. By providing access to mentorship, funding, and technology, big tech companies can help startups overcome common challenges and accelerate their growth. Additionally, partnerships with big tech companies can lend credibility to startups, making it easier to attract customers and investors. By leveraging the support of big tech companies, startups can tap into a wealth of knowledge and resources that can help them achieve their goals and realize their full potential.
Microsoft is taking this mission a step further with its Pegasus Program. This new incubator program is designed to support startups that are already active in Microsoft's self-service platform, Startup Founders Hub, and have customer-facing products built on the Microsoft Cloud. 
What is Microsoft's Pegasus Program for startups? 
The Pegasus Program is a two-year program that focuses on startups with an early product-market fit, including revenue traction, a sales team in place, and a proven go-to-market model.  The program will also ensure that solutions are resolving current industry challenges for sectors such as healthcare, AI, retail, and cybersecurity. The Pegasus Program is an extension of the Founders Hub platform and aims to provide startups with additional support by driving top-line revenue for those that have already achieved product-market fit. The program serves as a matchmaker, identifying enterprise customers with business challenges and connecting them with the right startup solutions.
Selected startups will receive up to $350,000 in Azure, GitHub, and LinkedIn credits, as well as backing from advisors and access to the best Microsoft tech. They will also be assigned a vertical lead to generate sales opportunities and act as an advisor, a success manager to help them go to market, and a dedicated cloud solution architect to support their technical success and facilitate "preferred" access to Azure's AI offerings.
Benefits for Startups
Opportunity generation: The program offers several benefits to the startups selected for participation, including the generation of sales opportunities in their sector and access to industry experts who serve as trusted advisors. 
Market support: Go-to-market experts from Microsoft work with startups to provide support in generating and developing deals. 
Access to Microsoft technology: Startups are granted preferred access to Azure's AI offerings, along with up to $350,000 in technology credits that cover a range of Microsoft services, such as Azure, GitHub, and LinkedIn. To ensure technical success, startups are paired with a dedicated Cloud Solution Architect (CSA) who serves as a single point of contact to assist with technical preparations, facilitate compliance and security checks, and advise on architecture.
For more information about the program click here. Take your idea to the next stage with Microsoft for Startups Founders Hub by signing up here. 
Microsoft has already supported more than 100 startups with the Pegasus Program during its private preview, pledging over $35 million to those startups in tech credits. 
While Pegasus inherently favors startups built with Azure tech, the program doesn't lock companies or partners into a particular cloud. They're able to use multiple clouds, including stalwarts such as Google Cloud and Amazon Web Services, as long as they're meeting their customers' needs.
The Pegasus Program complements Microsoft's ongoing early and late-stage startup efforts, including partnerships with VCs and accelerators over the next five years, and the ISV Success Program, designed to help early-stage software vendors build and publish apps.
Microsoft's commitment to supporting startups is admirable, and the Pegasus Program is a promising initiative that could help many startups achieve their goals. With access to Microsoft's resources and expertise, startups will have the support they need to develop innovative solutions that meet the needs of enterprise customers.