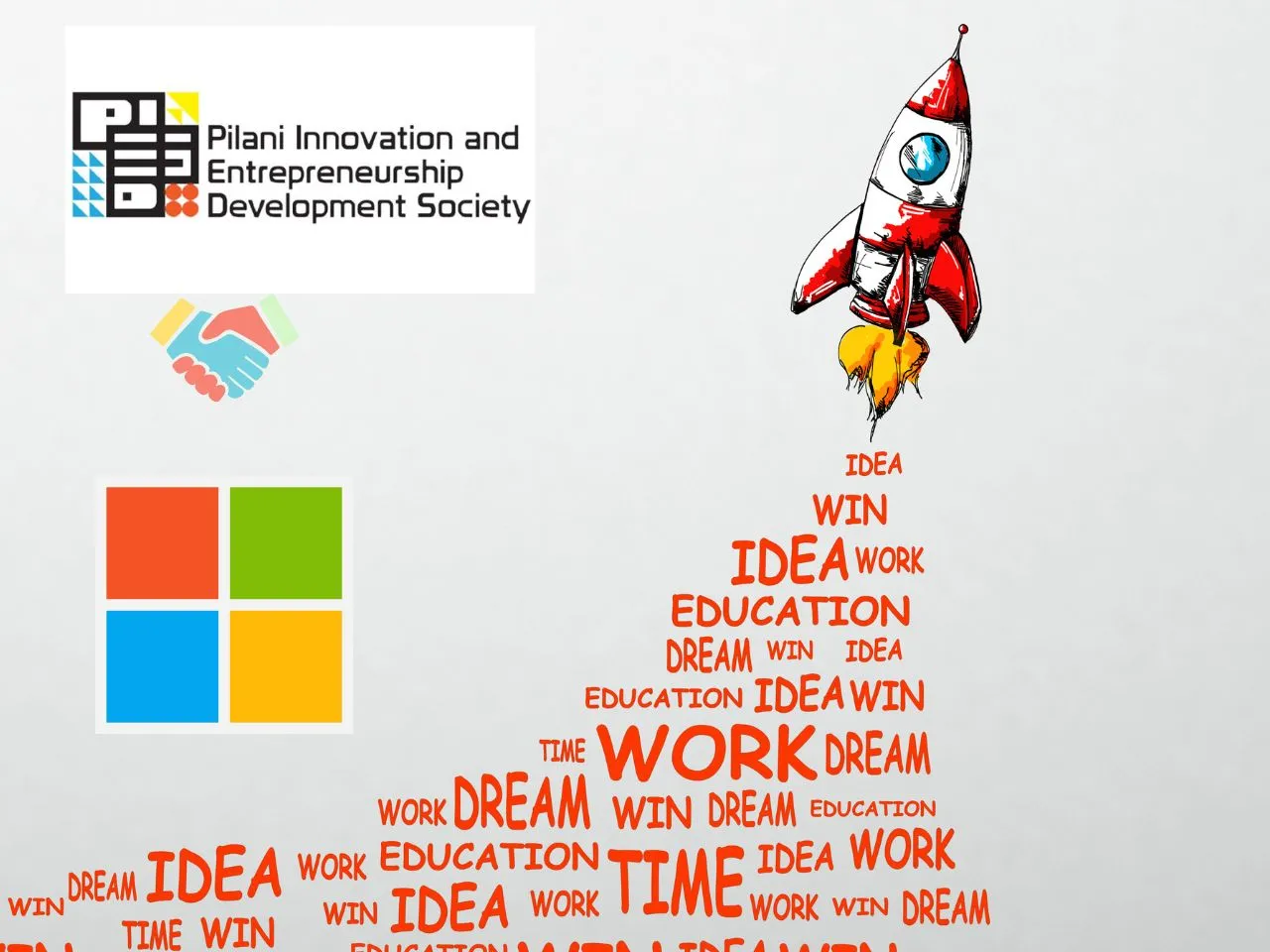 In an exciting collaboration, Pilani Innovation and Entrepreneurship Development (PIED) Society at BITS Pilani has partnered with Microsoft to set up an incubation cell that aims to support startups and entrepreneurs in their journey toward innovation. Read on to learn more about this initiative that seeks to provide the right skills, guidance, and resources to aspiring entrepreneurs and start-ups.
A Boost for Start-Ups
PIED Society, the technology business incubator at BITS Pilani, has joined forces with Microsoft to establish an incubation cell at the institute. Through this collaboration, start-ups at PIED Society will receive exclusive access to Microsoft leadership, expert guidance, and Azure influencers. The initiative is aimed at building the right skills and creating employment and entrepreneurship opportunities for entrepreneurs and start-ups.
Providing Access to Microsoft Products and Resources
As part of this collaboration, PIED, and Microsoft have signed an MoU to foster startups and support entrepreneurs in being future-ready. This initiative will focus on providing access to Microsoft products and resources to students, educators, and start-ups. Students and educators will have access to the Azure community program and ongoing developer campaigns, while entrepreneurs will benefit from expert mentorship and knowledge through the Microsoft Founder's Hub Initiative.
A Comprehensive Support System
The initiative will also provide curriculum resources to educators that can be integrated into self-paced online learning paths. Moreover, students will receive career resources, technology tools, and certifications to help them advance their skills. Startups, on the other hand, will have the opportunity to receive business and technical guidance, access to free software tools, and expert mentorship through the Microsoft Founder's Hub Initiative.
Exciting Opportunities for Startups
Selected startups will receive $150,000 worth of Azure, GitHub, and M365 resources, training content, Azure support sessions, mentorship networks, and opportunities to network with MS Enterprise customers. They will also have the chance to visit the Microsoft Tech Centre in Bangalore, where they can demonstrate their technology to potential partners and investors. Additionally, startups will have access to Microsoft ISVs and a chance to get listed on Microsoft Marketplace.
Cutting-Edge Platform
This collaboration with Microsoft significantly boosts their efforts to spur, support, and accelerate innovations from BITS Pilani. The collaboration provides a cutting-edge platform for the entire BITS community – students, alumni, and educators – with multiple pathways for success in their ventures and careers.
PIED Society: Fostering Innovation and Entrepreneurship
Pilani Innovation and Entrepreneurship Development (PIED) Society is an independent not-for-profit organization established in 2013 under The Rajasthan Societies Registration Act, 1958. The society was founded by BITS Pilani, Pilani Campus, with support from multiple government departments, BITS alumni, and individual donors. The society's primary objective is to promote entrepreneurship, encourage innovation, and nurture technology-based startups.
With a mission to empower budding entrepreneurs and cultivate a spirit of innovation, the PIED Society has been at the forefront of driving technological advancements in the country. Through its various programs and initiatives, the society has helped numerous startups to turn their ideas into profitable businesses. 
Colleges in India can benefit greatly from incubation centers set up by tech giants like Microsoft. These incubation centers offer resources, expertise, and support to students and faculty members who are interested in pursuing entrepreneurship and innovation.
By collaborating with these tech giants, colleges can provide students with access to cutting-edge technologies and platforms, expert guidance and mentorship, and opportunities to network with industry leaders and potential investors. This can help students to develop new skills, gain real-world experience, and even launch their own startups.
Overall, these incubation centers provide a valuable resource for colleges in India that are looking to foster entrepreneurship and innovation among their students and faculty members. By partnering with tech giants, colleges can help students to gain the skills and experience they need to succeed in today's rapidly evolving technology landscape.