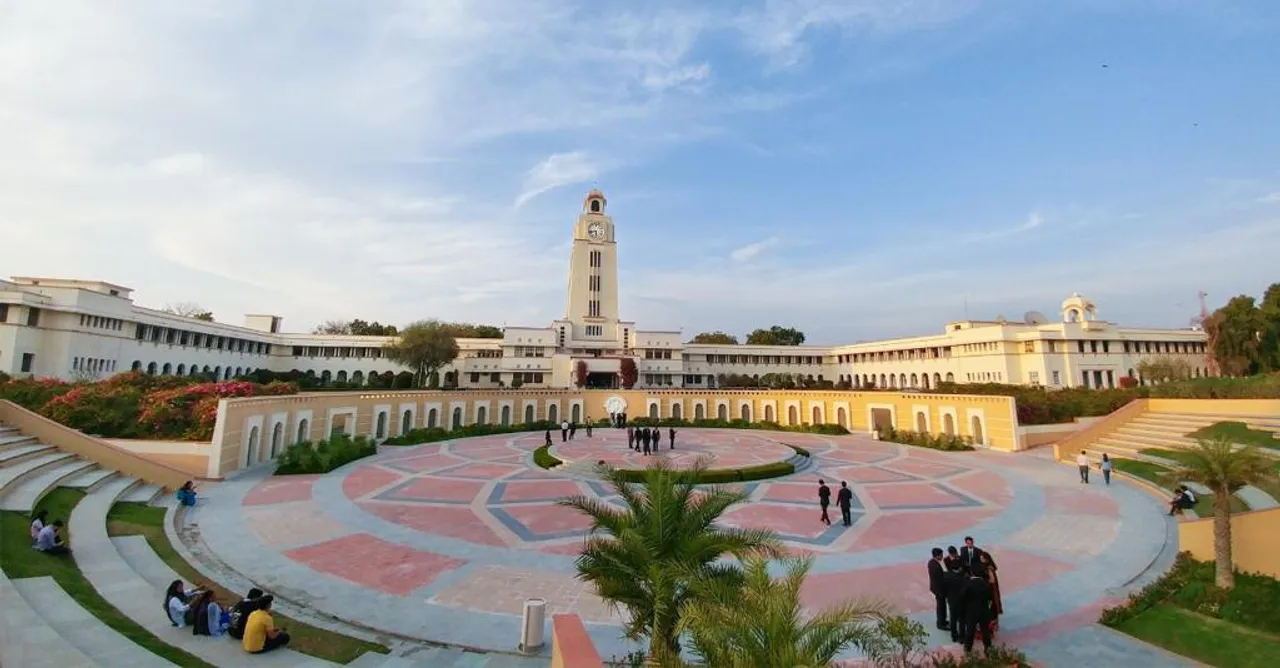 BITS Pilani today announced that it has received the largest gift in its history— a $1.2 million (Rs. 10 Crore) commitment from Rakesh Kapoor, one of the institute's prominent alumnus. The gift will be used to fund the creation of a state-of-the-art Centre of Innovation.
Designed by renowned architect Hafeez Contractor, the 40,000 sq.ft. facility will include innovation labs in technology & hardware and co-working spaces. The innovation centre will also be home to the Pilani Innovation and Entrepreneurship Development Society (PIEDS), the business incubator of BITS.
The Centre of Innovation will be named 'The Kapoor Centre of Innovation' in recognition of Mr Kapoor's generosity and his belief in the institution's mission and promise. 
The announcement comes on the back of the recently announced "BITS innovation and start-up policy of 2022", which allows both student and faculty to take up to a year off to start their own ventures. 
Prof.  Souvik Bhattacharyya, Vice Chancellor, BITS Pilani, said, " BITS has, in its own way, contributed significantly to India's heritage of entrepreneurship. From a small technical school at one time, it is today among the nation's foremost 'entrepreneur factories'. This generous act of philanthropy by Mr. Rakesh Kapoor will undoubtedly have a lasting impact, as it aligns with one of the top institutional priorities and reinforces the culture of innovation and entrepreneurship that BITS has championed for several decades. I am confident that this centre will serve as a catalyst for the next generation of innovators, shaping the future with their ground-breaking ideas and solutions."
Mr. Rakesh Kapoor (BITS Pilani, 1975-80) said: "Innovation and Entrepreneurship are the lifeblood of economic and societal progress. I feel privileged to be able to further the already strong entrepreneurial ecosystem at BITS. My hope is that this gift will foster the talent of young engineers and scientists to create innovative products, solutions and services that benefit our planet and our people. The depth and rigour of a BITS education combined with the culture of innovation and entrepreneurship that pervades campus life, I truly believe the possibilities for the coming generations are limitless."
 Mr Rakesh Kapoor was the Global CEO of Reckitt Benckiser from 2011-2019. Mr Kapoor is widely recognised as one of the foremost Global CEOs in the Consumer Goods industry. During his tenure, he transformed the company from a household cleaning company to one of the largest Health and Hygiene companies. The company delivered annualised total shareholder returns of around 12.5% (in GBP), placing him in the top decile of Consumer Goods CEOs.
 About BITS Pilani:
 BITS Pilani is an institution of eminence that offers programs in science, technology, and management from its 5 campuses – Pilani, Dubai, Goa, Hyderabad, and Mumbai. In 2021, it launched BITS School of Management (BITSoM), a new-age global business school. It also offers program to working professionals in more than 100 companies through its Work Integrated Learning Programs.