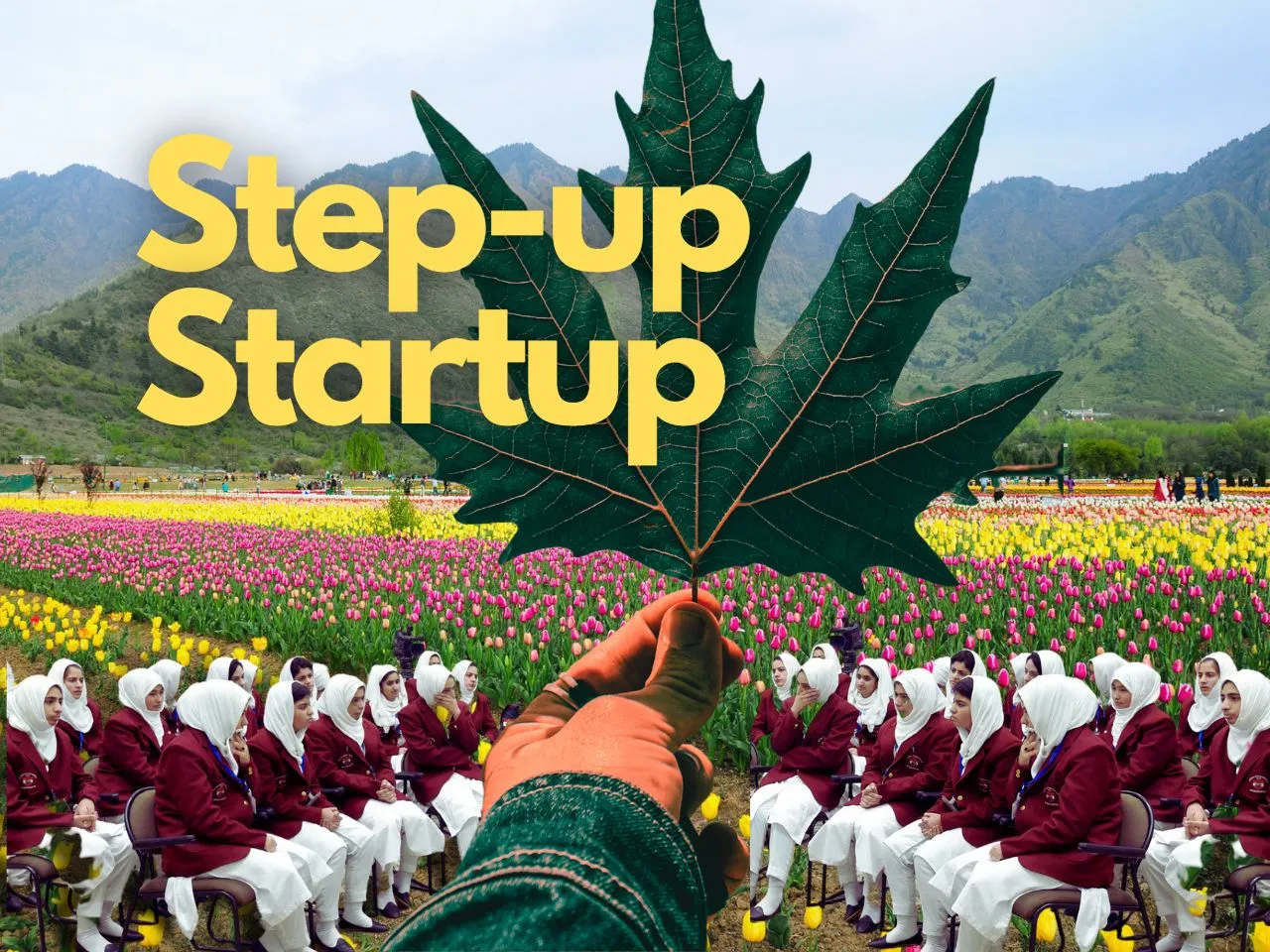 Jammu and Kashmir, once known primarily for its breathtaking beauty and tourism, is now trying to showcase the startup ecosystem of the Union Territory during the upcoming G20 meetings in Kashmir.
India is hosting the G-20 summit. For which Jammu and Kashmir has also been selected. Kashmir is ready for the G-20 meeting in Kashmir, which is called the heaven of the earth.
India's G20 Summit Puts Spotlight on J&K's Startup Ecosystem
India's Presidency of G20 brings an enormous focus on the role of women and gender equality. Prime Minister Narendra Modi has highlighted the imperative need for tackling critical issues of women's access to finance, entrepreneurship, and labour force participation, G20 Sherpa Amitabh Kant had said.
The general public of Jammu and Kashmir, including students, are widely participating in various events in the run-up to the main meet.
Encouraging Entrepreneurship: EDI's Efforts to Boost J&K's Startup Ecosystem
Recognizing the potential to promote the Union Territory as an upcoming startup hub, Mr Eijas Ajas Ahmed Bhat, Director, Entrepreneurship Development Institute, J&K told TICE News, "The G20 meetings are being held in Jammu and Kashmir in May."
The EDI is already encouraging the students from across the UT over entrepreneurship development to boost the startup ecosystem.
Mr Bhat said, "We are already visiting different colleges in different regions including remote area, border area and tribal area. We are sensitizing the students about the startup ecosystem and entrepreneurship."

He further said, "We are already encouraging our youth from different Engineering Colleges and Science Colleges for entrepreneurship development. We are creating an ecosystem adding more worth to create good ecosystem among our youth here."
The G20 is a golden opportunity for the Union Territory to showcase its talent and the startup pool. Investors and dignitaries from across the world will be visiting J&K.
"We are organizing a Woman Conclave on Startup India on May 19 and 20. We are doing lots of programs for awareness and sensitization of our youth especially our woman force. We are on it," he said. 
Upgrading Startup Policy: J&K Aims to Create a Favorable Environment for Industry Growth
The startup policy of J&K is also being upgraded. Besides, the government is also focusing on skill development and training to create a workforce that meets the industry's demands. It has collaborated with various organizations and institutes to provide training and employment opportunities to the local youth.
"We were earlier having a Startup Policy 2018 but the government has decided to upgrade it and make it one of the best startup policies in the country," Mr Bhat said adding that the models of different states including Karnataka and Gujarat have been taken for reference.
"We will give a very good policy for whole country. Because a policy cannot be just for a state or UT, it always is for the whole country," Mr Bhat added.
From Tourism to Industry: The Transformation of Jammu and Kashmir
Jammu and Kashmir, once known primarily for its breathtaking beauty and tourism, is now becoming a hub for industries as well. The region's government has been making efforts to attract businesses and create a favorable environment for industry growth.
For decades, Jammu and Kashmir's economy relied heavily on tourism, with the sector contributing significantly to the region's overall GDP. However, tourism suffered a severe setback in recent years due to the pandemic. To counter this, the government has been focusing on creating a conducive environment for the growth of industries. With its strategic location and abundant natural resources, Jammu and Kashmir has immense potential for industries such as agriculture, horticulture, pharmaceuticals, and textiles.
In recent years, the government has implemented several policies and initiatives to promote industrial growth. It has set up industrial estates and development centers, provided tax incentives and subsidies to businesses, and established a single-window clearance system for speedy approvals.
The government's efforts have started yielding results, with several companies setting up shop in the region. Some of the major players include the Indian Oil Corporation, the Jammu and Kashmir Bank, and the Power Grid Corporation of India.
The growth of industries in Jammu and Kashmir has opened up new avenues of employment and economic development in the region. It has provided a much-needed boost to the state's economy, which has been struggling for years due to various reasons.