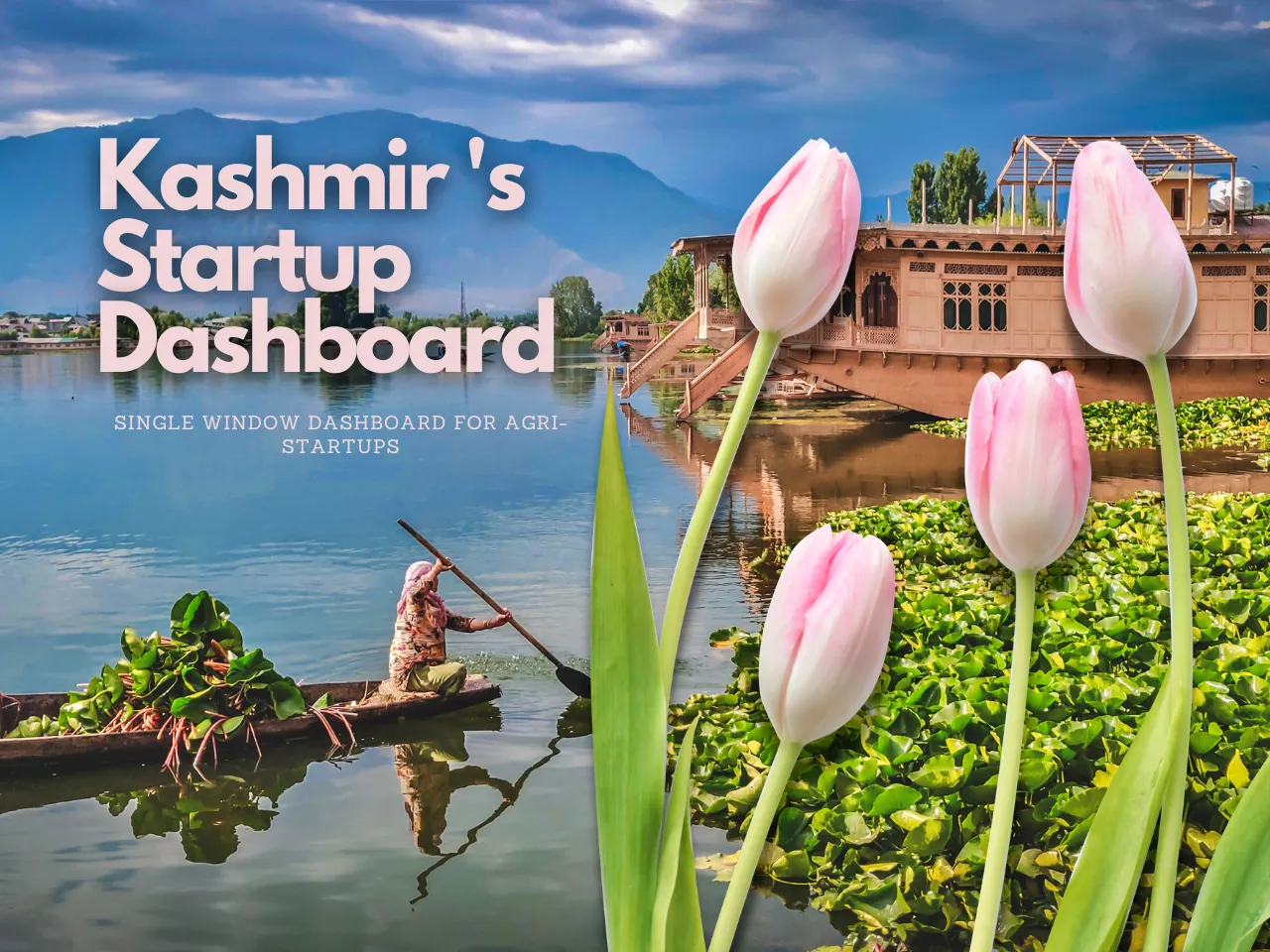 The Kashmir valley is currently adorned with newly bloomed tulips, and this has inspired many farmers in the region, including those in Leh-Ladakh, to consider tulip farming. The emergence of tulips also bodes well for agricultural startups in Jammu & Kashmir (J&K) as they will soon have access to a streamlined process for registering, monitoring, and financing various projects. In an effort to enhance the ease of doing business for startups in the state, the J&K administration plans to introduce a technology-driven Agriculture Apex Monitoring Dashboard (AAMD) that will be accessible to both farmers and agricultural startups.
The Jammu and Kashmir administration has approved 29 projects for the holistic development of agriculture and allied sectors worth over Rs 5,000 crore. A roadmap has been created for the agriculture apex monitoring dashboard (AAMD) to govern these projects, which will be a state-of-the-art technology-driven platform. 
What is AAMD? Single Window Dashboard For Agri-Startups
The Additional Chief Secretary Agriculture Production Department, Atul Dulloo in a media interview had said that the AAMD will be a one-stop solution for agri-startups, allied projects, and farmers from registration to education. 
The dashboard will cater to all needs of users, from online registration to financial assistance, central schemes integration, advice, education, and skilling. It will have an artificial intelligence-based chatbot to guide farmers and a learning management system with identified courses in Kashmir and Jammu provinces. 
The 29 projects include seed and seed multiplication chain development, niche crop promotion, strengthening of agriculture marketing, promotion of beekeeping, and nutri cereal cultivation. The dashboard will also serve as an education and skill development platform, with certificates issued by universities.
J&K To Get New Startup Policy & Portal
Talking to TICE News, Mr Vishal Ray, Regional Coordinator (Jammu) cum In-charge at Centre for Innovation, Incubation and Business Modelling (CIIBM) in Entrepreneurship Development Institute (EDI) said, We are revisiting our start-up policy. Hopefully we shall be coming with a new portal and a new policy document for the startups."
Mr Ray said that the Agriculture Production Department works closely with the universities for agriculture. They have their own portal in which they are creating this dashboard and it is not integrated with the J&K startup dashboard. 
"In the next meeting we will be taking this up with the Principal Secretary of Commerce Department so that whole thing gets integrated in a single platform," he added.
JKEDI has been established by the Government of Jammu and Kashmir in March 1997 to effectively enable entrepreneurship development in the state.
J&K Startups Need Angel Investors & More Support
The industry leaders in the state say that the state government and PMO are very keen to develop this sector but there are few steps they need to take in order to boost startup ecosystem in the state. 
Mr Lalit Mahajan, President, Federation of Industries, Jammu and President Bari Brahmana Industries Association (BBIA) told TICE News, "The government is taking a lot of steps to boost the startup ecosystem in the state. Lot of discussion over this is happening in New Delhi. But what the startups need here are funding and incubation."
He said, there are no angel investors in the state. The young people here have ideas here, and they start innovative businesses with their ideas, but if there are no investors, then what will they do with their ideas?
Mahajan further said, "To some extent some start-ups are doing businesses at their own level. But the startups after some point need marketing support and manufacturing support especially when they have innovative ideas. Some startups also need high-technology support for their innovative ideas. State Government and PMO is very interested to support the start-ups, so these are some areas in which they can come together and support."