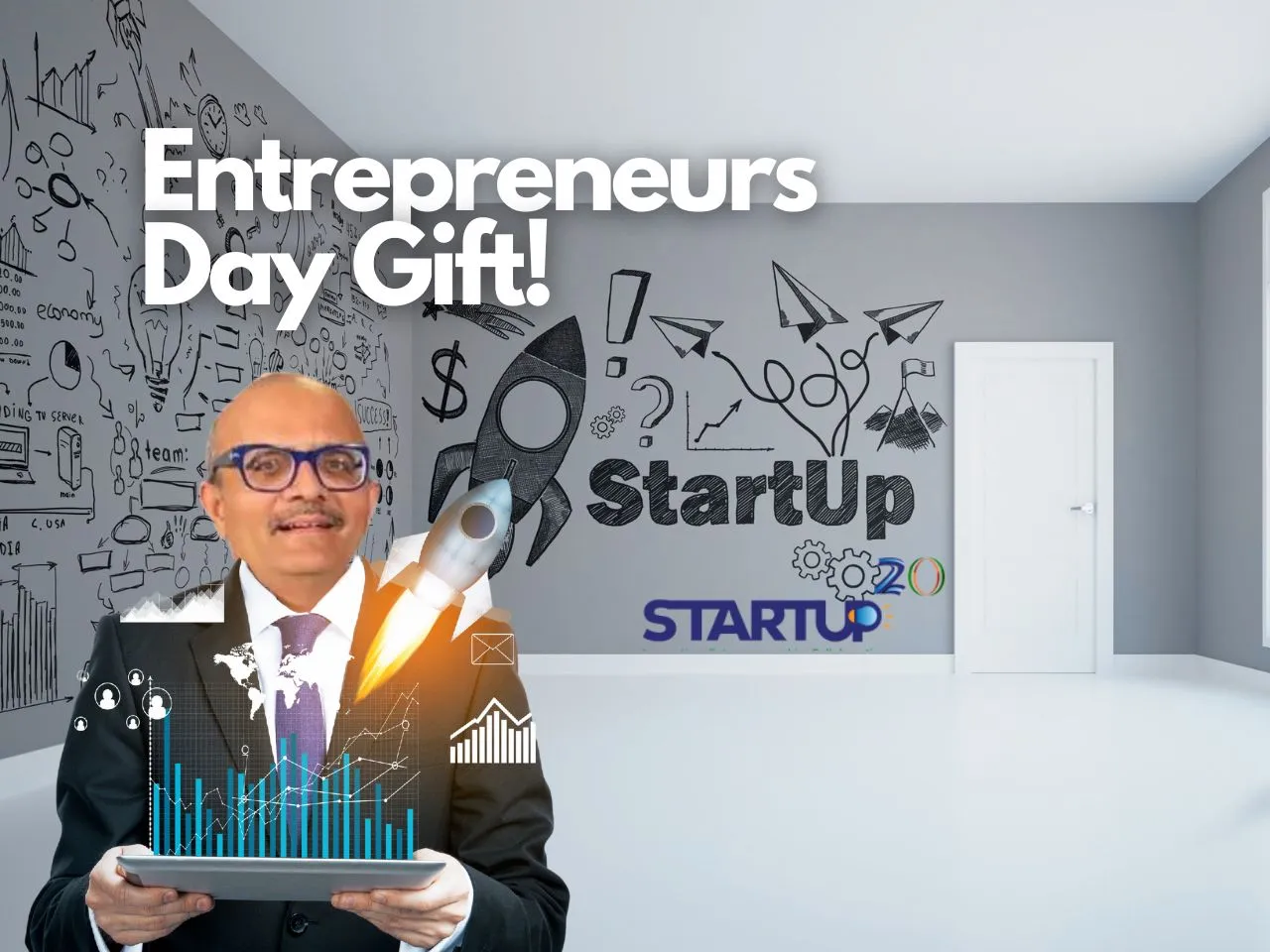 Logic will get you from A to B. Imagination will take you everywhere." Quoting the renowned Albert Einstein. This quote from one of the greatest and most influential scientists of all time aptly encapsulates the remarkable journey of India's entrepreneurs, propelling them to global heights. 
The startups' imaginative endeavours have transcended boundaries underscoring the limitless potential of human creativity and innovation.
On the occasion of World Entrepreneurs' Day, the spotlight shines brightly on India's burgeoning startup ecosystem. It's a day to acknowledge and applaud the country's remarkable journey on innovations from university dormitories to the global marketplace, where ideas have transformed into a thriving entrepreneurial force. Today, India stands at the forefront of the startup revolution, surpassing boundaries and redefining success. This is undeniably India's Startup Moment, a time to recognize and celebrate the unicorn enterprises that epitomize innovation and growth.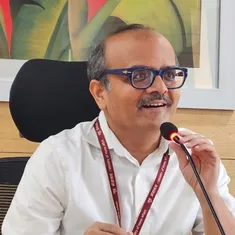 In a message to the Entrepreneurs, Dr Chintan Vaishnav, Mission Director for Atal Innovation Mission cum Chair, Startup20 told TICE News, "On the occasion of World Entrepreneurship Day, I extend heartfelt greetings to entrepreneurs in India and worldwide. It's my wish that the ongoing efforts such as Startup20 and G20 will usher in a fresh wave of focus and support. These endeavours are expected to simplify the process of exploring both local and international markets, as well as facilitate access to valuable talent and financial avenues, enhancing the entrepreneurial journey."
A Blossoming Ecosystem: India's Rise to Global Prominence
In recent years, India has transitioned from being a nation primarily driven by job seekers to a hub of innovation and enterprise. The transformation is vividly illustrated by the staggering growth of the startup ecosystem. From a mere 428 recognized startups in 2016, the number has surged to an impressive 98,119 by April 30, 2023. Today, India proudly stands as the third-largest global startup ecosystem, a testament to its unwavering commitment to fostering innovation.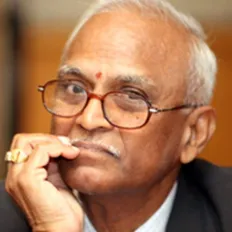 In a conversation with TICE News, Dr Yerram Raju, Economist & Risk Management Specialist, says, "India's entrepreneurship is driven by robust optimism. The rigidities and controls driven by geopolitical uncertainties in the coming year will disrupt the manufacturing entrepreneurship. This will be a drag on our growth despite high rural consumerism. Unproductive services will dwarf the entrepreneurial growth."

Mr Anil Bhardwaj, Secretary General, Federation of Indian Micro and Small & Medium Enterprises (FISME), says, "Post-independence in 1947, the India's journey of entrepreneurship progressed on three tracks: First, the select capital intensive sectors which were opened up to private sector namely steel, cement, aluminium, paper, jute, textiles etc. And the scions of established trading families took the plunge in manufacturing; Secondly, the revival of over 4000 traditional art and craft clusters through Khadi and Village Industries. And, thirdly, encouragement to people to set up Small Scale Industries by reserving certain products for their exclusive manufacture. 

"India progressed on all the three fronts. In the late 90s, another track was added, whereon young professionals established IT hardware and software units. The software industry took off phenomenally. Since 2015, the latest track added is of Start-ups in services as well as manufacturing sectors. As of 2023, there are over 99000 registered start-ups and over 100 Unicorns!

Therefore, India's entrepreneurship has traversed the path from the old business families and traditional craft centers to a new class of entrepreneurs from middle class. It is the addition of the new class of entrepreneurs that have propelled India's GDP growth since 2000," Mr Bhardwaj adds.

Mr Debashis Bandhopadhyay, Retired Industrial advisor to Government of India, says, "The story of Indian entrepreneurs is quite enchanting. Starting from the ventures of traditional Marwaris to the hubs of British businesses in Kolkata and Mumbai during the early days of Raj to the disrupting startups by Indian techies in the nineties to Silicon Valley, all speak eons about the entrepreneurial zeals of Indians."
Unveiling the Unicorns: India's Valuable Achievements
A remarkable facet of India's startup journey lies in the rise of unicorns, startups valued at a staggering USD 1 billion or more. These extraordinary ventures not only symbolize financial success but also exemplify the entrepreneurial spirit that thrives within the nation. According to the data from Invest India, India's Department for Promotion of Industry and Internal Trade (DPIIT), India is now home to a remarkable 108 unicorns, collectively valued at an astounding USD 340.80 billion as of May 31, 2023.
These unicorns, spread across diverse sectors, are not only churning out groundbreaking technologies and solutions but are also acting as vital sources of employment. The growth trajectory of unicorns in India has been exponential, with a remarkable 66% year-on-year increase in their numbers since the fiscal year 2017-18.
Nurturing Ecosystem Diversity: Beyond Tech and Into the Future
While technology-based startups have been a hallmark of India's entrepreneurial journey, the nation has embraced diversity by supporting ventures across various sectors. The Department Related Parliamentary Standing Committee on Commerce highlighted the government's efforts in fostering a well-rounded startup ecosystem. The recognition of startups by the DPIIT now spans over 56 sectors, with IT services, healthcare, education, agriculture, and food & beverages leading the pack.
The government's support extends beyond technology into non-tech and social sectors such as food, agriculture, and environment. Initiatives such as the Biotechnology Industry Research Assistance Council (BIRAC), Ministry of Food Processing Industries (MoFPI), and Ministry of Education have cultivated environments that nurture startups in areas ranging from biotech and healthcare to food processing and education.
Centers of Excellence: Pioneering Innovation in Key Domains
India's journey to becoming a global innovation hub is further bolstered by the establishment of 42 Centers of Excellence (CoEs) across domains of national interest. These CoEs serve as enablers, promoting innovation, fostering self-sufficiency, and driving emerging technology areas. From FinTech and EdTech to MedTech and AgriTech, these CoEs are pivotal in nurturing India's innovation landscape.
The IT Services Powerhouse
The Parliamentary Panel report underscores the dominance of IT Services within India's startup ecosystem. This segment stands as a testimony to the nation's prowess in technological advancement and its ability to cater to global tech demands.
On this World Entrepreneurs' Day, as we celebrate India's remarkable journey from dorm rooms to global markets, we witness a vibrant ecosystem that embodies innovation, diversity, and forward-thinking. India's startup moment is not just a fleeting phase; it's a transformative era that holds the potential to make the nation the world's largest startup ecosystem. As unicorns graze the skyline, and innovation knows no bounds, India's entrepreneurial spirit stands poised to inspire generations to come.