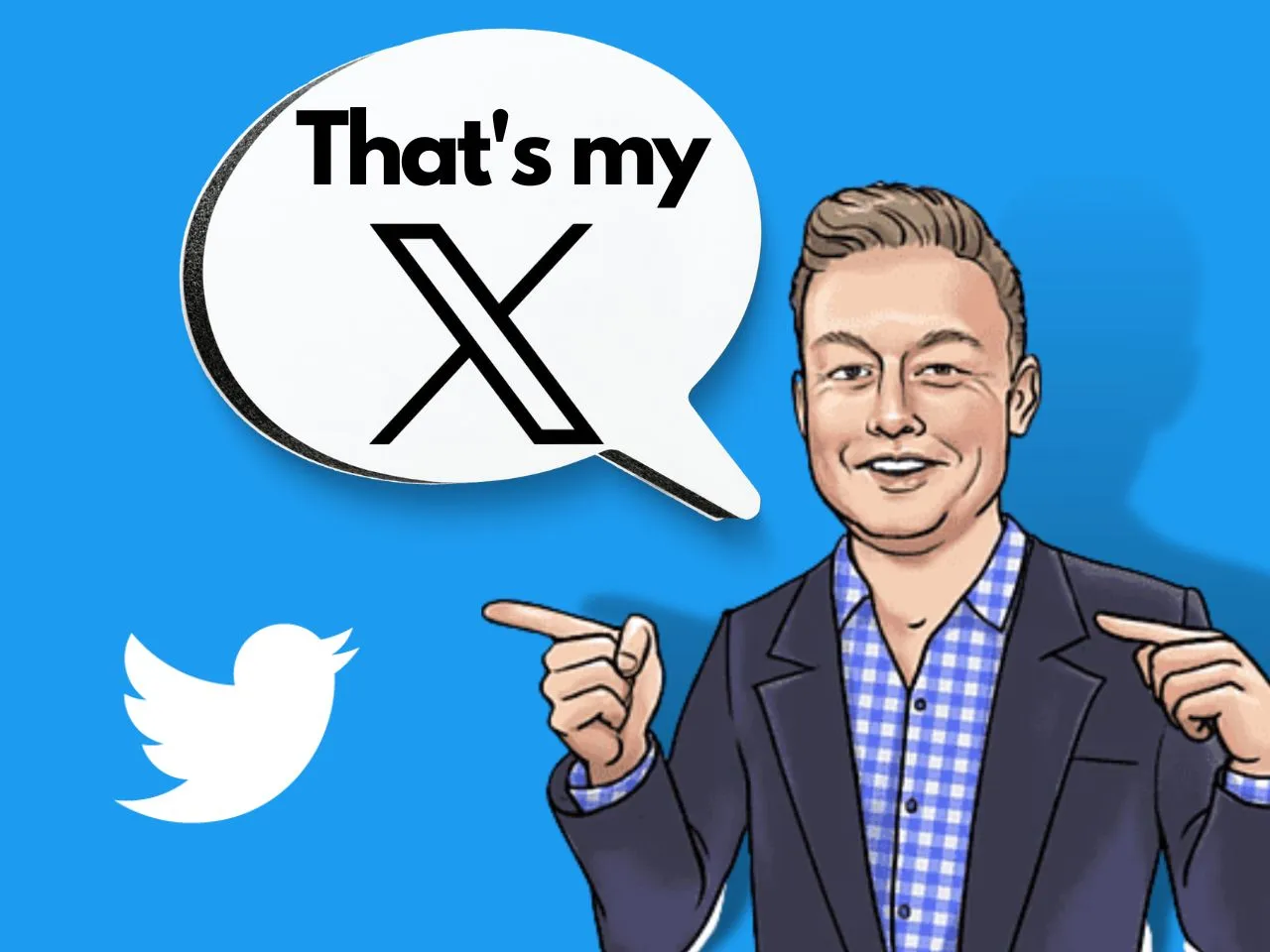 In a surprising move, Elon Musk, the visionary entrepreneur and CEO of Tesla and SpaceX, has made a significant change to the popular social media platform Twitter. Musk unveiled a new logo, replacing the familiar blue birdie, as he takes a step closer to realizing his ambitious vision of creating an "everything app" called "X."
What does the new Twitter logo look like? 
July 23, 2023
The announcement came on July 24th after Musk reached out to his massive Twitter following of 149 million users, inviting them to design and share ideas for the new logo.
His tweet read, "If a good enough X logo is posted tonight, we'll make go live worldwide tomorrow," hinting at the urgency and excitement surrounding this new endeavor.
What is the significance of the "X" logo for Elon Musk?
The "X" logo holds particular significance for Musk as it represents the core concept behind his proposed "everything app." This app aims to integrate a wide range of functionalities, drawing inspiration from WeChat, the immensely popular Chinese app that seamlessly combines messaging, ride-hailing, bill payments, and more.
Musk's fascination with the "X" concept is not new. Even before his acquisition of Twitter in October, he had been vocal about his vision of an "everything app." In his words, Twitter served as the perfect catalyst for creating the X app, enhancing its potential for widespread adoption and success.
The new "X" logo is a result of Musk's engagement with the Twitter community, sparking excitement and curiosity about what this revolutionary app will offer. Its artificial intelligence-powered features are said to revolve around audio, video, messaging, and banking functionalities, promising a seamless user experience.
While the Twitter app itself still retained its signature bluebird logo as of Monday morning, the official Twitter account showcased the new "X" logo, signaling a shift towards Musk's ambitious vision. The move not only hints at a potential rebranding for the platform but also indicates Twitter's alignment with Musk's broader vision for the future of social media.
What is xAI?
Beyond his work with Twitter and the "X" app, Musk has also announced his latest venture, xAI, a startup dedicated to artificial intelligence research. The primary goal of xAI is to understand the profound nature of the universe, and it boasts a team comprising experts who have previously worked with prominent companies like OpenAI, DeepMind, Google Research, Microsoft Research, and Tesla.
What other companies does Elon Musk lead?
Elon Musk's relentless pursuit of innovation continues to redefine multiple industries. From electric vehicles to space exploration, he has founded and leads an impressive list of companies, including Tesla, SpaceX, and The Boring Company. Now, with the prospect of the "X" app and xAI, Musk is poised to make further strides in the field of artificial intelligence and digital technology.
Elon Musk's unveiling of the new "X" logo for Twitter marks a significant step forward in his quest to create the "everything app." By involving the Twitter community in the design process, Musk has garnered widespread interest and anticipation for the potential impact of this new venture. With xAI also on the horizon, Musk's vision for the future of technology and artificial intelligence is more promising than ever.