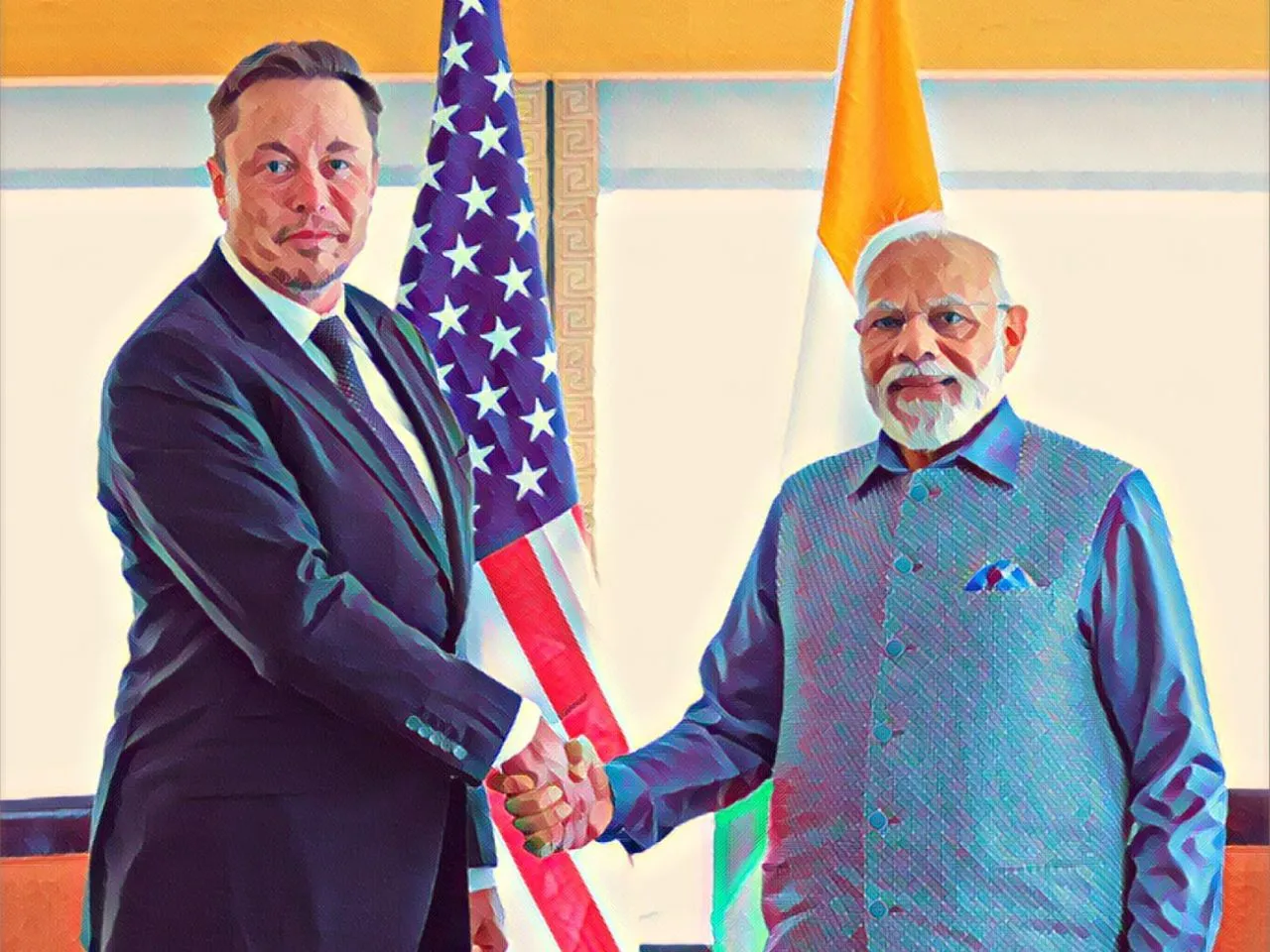 Tesla, the renowned electric carmaker led by chief executive Elon Musk, has expressed its intention to invest in India and bring its groundbreaking electric vehicles to the country. In a recent statement, Musk highlighted his positive conversation with Indian Prime Minister Narendra Modi, hinting at a potential collaboration in the near future. This article explores Tesla's aspirations for the Indian market, the challenges it faces, and the potential impact of its entry into India's electric vehicle industry.
Is Tesla Coming to India? 
Tesla's interest in the Indian market is not a recent development. The company has been eyeing India for several years, aiming to establish a presence and tap into the immense potential of this emerging market. While initially planning to launch in 2021, Tesla has been waiting for substantial incentives from the Indian government to facilitate its entry.
"I'm a fan of Modi. We are looking to come to India as soon as humanly possible. It was a fantastic meeting with the Prime Minister and I like him quite a lot. He visited our factory a few years ago. So, we have known each other for a while," Musk said. 
Elon Musk's recent conversation with PM Narendra Modi marks a significant step forward in Tesla's pursuit of the Indian market. Musk expressed his admiration for Modi, emphasizing the Prime Minister's genuine interest in promoting significant investments in India. This positive interaction has fueled optimism that a favorable announcement may be on the horizon.
Great conversation with @NarendraModi https://t.co/UYpRvNywHb

— Elon Musk (@elonmusk) June 21, 2023
What can Expedite Tesla's arrival in India? 
For Tesla to establish a manufacturing plant in India, the company requires permission to sell and service imported vehicles in the country. Elon Musk's insistence on these prerequisites demonstrates Tesla's commitment to ensuring a smooth entry into the Indian market. Additionally, the availability of robust charging infrastructure will be crucial for Tesla's success in a country as vast and diverse as India.
India's Promise as a Lucrative Market
Elon Musk has repeatedly praised India for its immense potential as a market for electric vehicles. With a population of over 1.3 billion people and a growing awareness of sustainable technologies, India presents a massive opportunity for Tesla to make a substantial impact. By bringing their cutting-edge electric cars to India, Tesla can contribute to the country's efforts to reduce carbon emissions and embrace a greener future.
"India has more promise than any large country in the world. He really cares about India because he's pushing us to make significant investments in India, which is something we intend to do. We are just trying to figure out the right timing," Elon Musk said.
Is SpaceX also coming to India?
Apart from Tesla, Elon Musk's aerospace company, SpaceX, is also exploring opportunities in India. The organization has recently engaged in discussions with the Indian telecom ministry to introduce Starlink, SpaceX's satellite internet service, to the Indian market. Although no specific timeline has been provided, the registration of Starlink's business in India in 2021 indicates the company's serious intent to establish a presence in the country.
Challenges Faced by SpaceX's Starlink in India
While SpaceX's aspirations for Starlink in India are promising, the company has encountered challenges. After hiring a top executive to oversee Starlink's operations in India, SpaceX faced regulatory obstacles when the Indian government ordered the division to halt device orders due to a lack of operational licenses. Overcoming these hurdles will be crucial for SpaceX to successfully launch Starlink in the Indian market.
Tesla's plans to invest in India and bring its revolutionary electric vehicles to the country demonstrate the company's commitment to expanding its global footprint. The positive conversation between Elon Musk and Prime Minister Narendra Modi indicates progress toward a potential collaboration. If Tesla manages to navigate the challenges and secure the necessary incentives, it has the potential to revolutionize India's electric vehicle industry, contributing to a greener and more sustainable future.