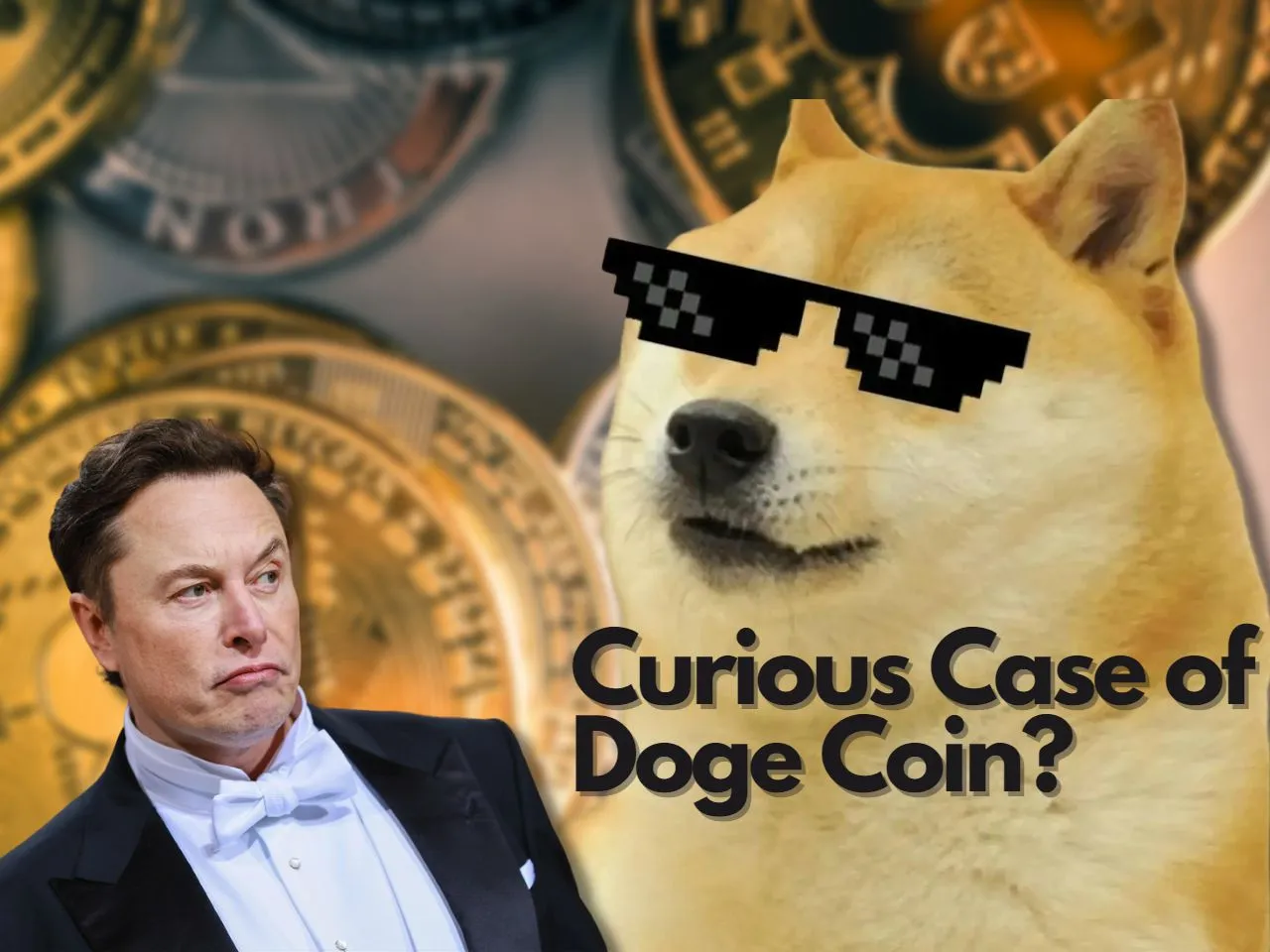 When it comes to Elon Musk, it seems that his creativity is like the Indian monsoon - unpredictable and often unexpected. Just like the monsoon season, you never know what kind of weather you're going to get with Musk. One day it's sunny skies and the next he's unleashing a thunderstorm of tweets.
This time around, he's unleashed a different kind of storm by changing Twitter's logo to a doge meme. Some folks are scratching their heads, wondering what kind of masala is cooking in his mind. After all, he's no stranger to stirring things up on social media. It's almost as if he's playing a game of chess with the online world, making moves that no one could have foreseen. 
Also Read: Elon Musk's 'Endgame' With Behind His Tweet On SVB Collapse 
What is the new Twitter Logo? 
Twitter is wagging its tail with a Doge meme as its new logo. The billionaire behind this has left many of us wondering what's going on. Some say that it's just a rough day for the world's second-richest man with his Dogecoin lawsuit. Others bark that it could be the Tesla head's sly move to fetch some profits from his undisclosed doge coin investment.
Is Elon Musk trying to increase the value of Dogecoin? 
The cryptocurrency world was abuzz with excitement on April 3 when Elon Musk, the man with a Midas touch, decided to swap the Twitter logo on the platform's homepage for an image of Shiba Inu, the beloved mascot of Dogecoin. And what followed was nothing short of a 'dhamaka' - the value of the niche currency skyrocketed by over 30 percent. This is not the first time that the maverick entrepreneur has given a boost to Dogecoin - in fact, he has been a vocal supporter of the digital currency for quite some time now. But this move takes the cake. 
What is the lawsuit being faced by Elon Musk over Dogecoins? 
In the world of business, Elon Musk, the tech tycoon, is currently in hot water as he faces a whopping $258 billion lawsuit. The investors claim that Musk, in his pursuit of the cryptocurrency Dogecoin, has created a 'Hawa Mahal,' a pyramid scheme, to make it soar sky-high. They allege that he has hiked the price by a whopping 36,000% in two years, only to bring it down crashing like a 'house of cards.'
Also Read: Elon Musk Replaces Twitter Logo Dogecoin Meam! But Why?
What is the story of Dogecoin? 
In the world of cryptocurrencies, the rise of Dogecoin has been nothing short of a Cinderella story. Once a mere joke, it has now become one of the most valuable players on the market, ranking eighth in the world with a market cap of over $13 billion. However, with success comes challenges, and Elon Musk and Twitter are facing a $258 billion lawsuit over allegations of market manipulation. Despite this, Dogecoin's popularity continues to soar, when Tesla announced they would accept Dogecoin as payment, its value jumped by 20 percent, and when Musk announced Dogecoin payments were live, it went up by 15 percent.
What reason are the internet users suggesting behind the Twitter logo change? 
Elon Musk has got a soft spot for our furry friend, the Doge! It's no secret that the man has a thing for Dogecoin, but it looks like his recent shenanigans on Twitter may have a bit of a backstory to it. Before the billionaire took over as the CEO of the social media giant, he had a tete-a-tete with a user. The user suggested that if Musk wanted to shake things up, he should take over Twitter and change the logo to a Doge meme. 
As promised pic.twitter.com/Jc1TnAqxAV

— Elon Musk (@elonmusk) April 3, 2023
Who is Kabosu, the Shiba Inu?
The dog behind the #Doge meme and #Dogecoin cryptocurrency is named Kabosu and she still lives with her owner Atsuko Sato @kabosumama in Sakura, Japan. Kabosu was a rescue dog and became a meme after Atsuko uploaded photos of Kabosu, including the one below, on her blog in 2010. pic.twitter.com/x5Kliw2DVf

— Dogecoin (@dogecoin) April 3, 2023
Behind the face of Dogecoin, there is a tale of a rescued and lovable Shiba Inu named Kabosu. This ancient Japanese dog breed, resembling a fox, with pointed ears and curly tail, became famous thanks to a Japanese kindergarten teacher named Atsuko Sato. She gave Kabosu a second chance at life by adopting her from an animal shelter in 2008. Today, with over 445,000 Instagram followers, Kabosu has become one of the most popular dogs in the world. A meme featuring Kabosu went viral and became one of the most recognizable memes on the internet. Kabosu has recently celebrated her 17th birthday, and she has been named the fake CEO of Dogecoin by the coin's creator, Billy Markus.