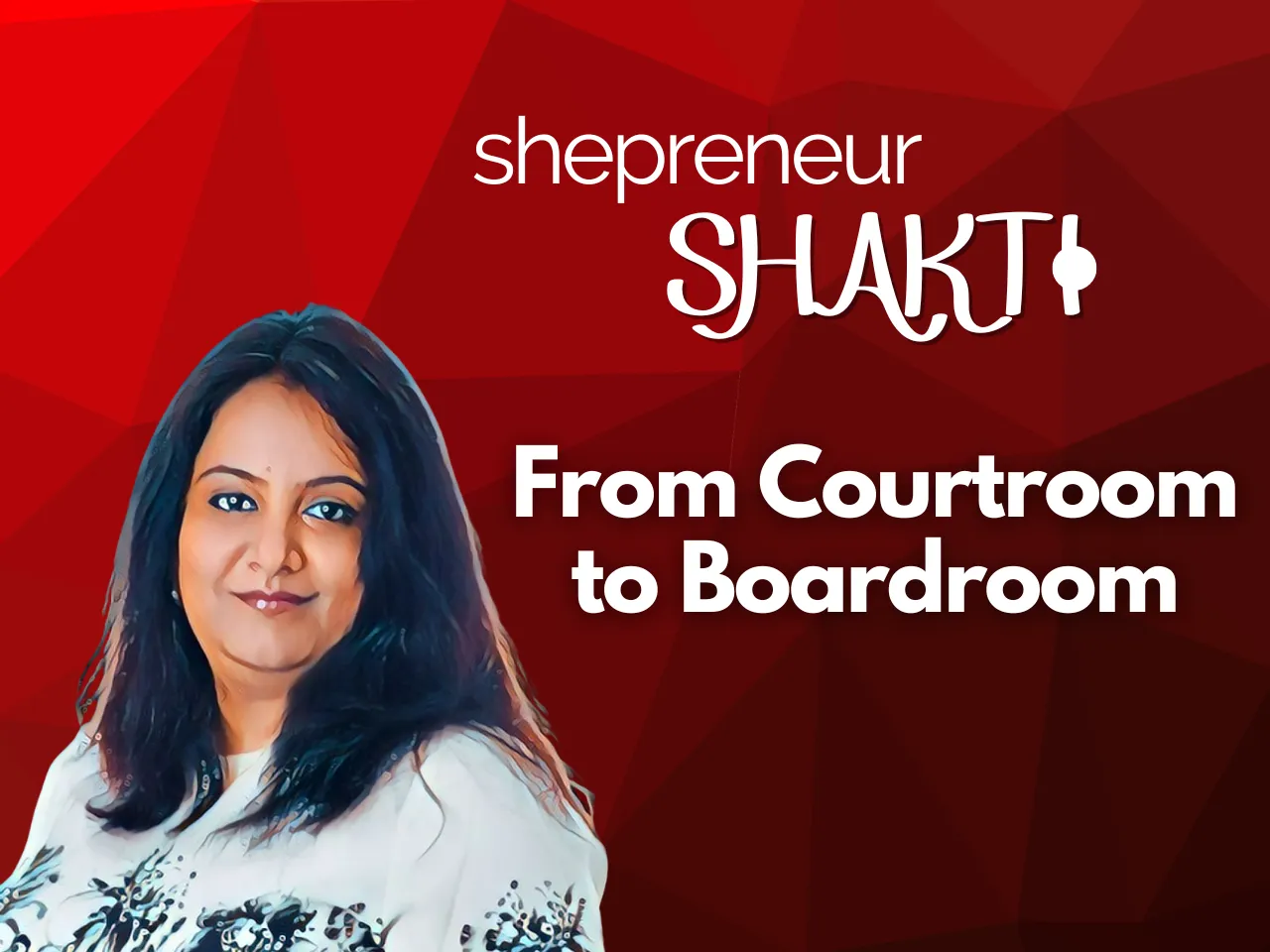 In a captivating interview with TICE News, Meghna, the visionary founder and CEO of CrediWatch, shared her remarkable journey from being a seasoned corporate lawyer in New York to becoming a pioneering female entrepreneur.
With a career spanning 17 years and encompassing interactions with over 500 cross-border startups, Meghna's transition from legal counsel to technology innovator was not without its challenges.
Shepreneur Shakti: From Courtroom To Boardroom
Seizing the Opportunity: A Data-Driven Solution to Credit Assessment
The spark that ignited the creation of was the realization that India's digital transformation was ushering in an era of abundant online information. This convergence of digitization and the expanding financial services industry presented a pressing challenge: the need for effective lending practices and Non-Performing Asset (NPA) reduction. Drawing from her extensive experience as a lawyer skilled in assessing risks, this Shepreneur Shakti recognized the potential to harness data science and structured/unstructured data to develop a revolutionary product.
Bridging the Credit Gap: Filling the Void for Small Businesses
CrediWatch, now in its seventh year, stands as a beacon of hope for small businesses, particularly startups, grappling with credit woes. India's informal sector is teeming with entrepreneurs striving to secure credit in the absence of formal credit scores. In a bid to address this glaring gap,  deploys its robust data-driven approach to provide a comprehensive credit score and risk assessment for businesses that have traditionally been overlooked.
The Power of Collaboration: A Cohesive Co-Founder Dynamic
Meghna's transition into the realm of technology entrepreneurship was notably facilitated by her dynamic partnership with a co-founder well-versed in technology. This synergy allowed  to develop a product that garnered early recognition and acceptance, positioning the startup on a trajectory of success.
Empowering Small Businesses: CrediWatch's Impact
With an unrelenting focus on enhancing credit control for small businesses, CrediWatch has made a significant impact. Over 13,000 small businesses are now leveraging the platform to internally assess their customers, thereby mitigating the common challenge of late payments and working capital constraints. This transformative tool extends beyond traditional banks, empowering businesses to gain valuable insights into their customer base and make informed decisions.
Filling the Void: Credit Assessment for the Unseen Millions
An eye-opening revelation emerged when Meghna recognized the gaping disparity between credit ratings and the vast landscape of small businesses in India. With only a fraction of businesses having official credit ratings, stepped up to fill this void by partnering with the ecosystem to provide comprehensive credit assessments. By utilizing the wealth of publicly available data on over 2 million MCA-registered companies, aims to bridge the credit gap for the 60 million thriving small businesses that make up India's economic backbone.
As India seeks to meet its trillion-dollar loan demand, CrediWatch's data-driven approach holds the promise of unlocking vital capital for the nation's aspiring entrepreneurs and businesses. The fusion of legal acumen and technological innovation showcased by Meghna and her co-founder highlights the potential for transformative solutions that transcend conventional boundaries. As continues to evolve and empower small businesses, its journey exemplifies the spirit of innovation propelling India's economic growth.