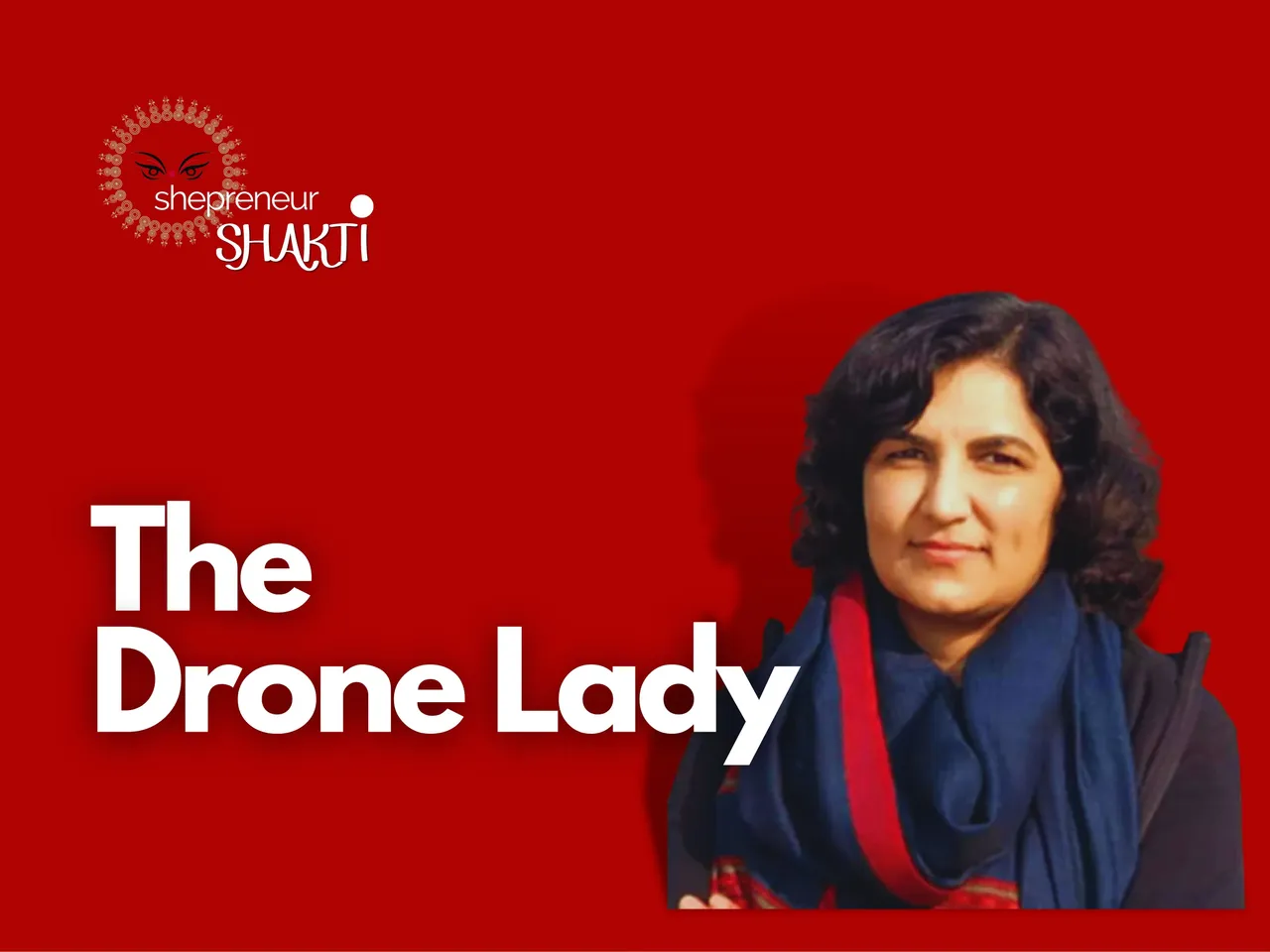 As the festival of Navratri approaches, the nation is gearing up to celebrate the power and strength of the goddess Durga. While the occasion holds great religious significance, it has also become a time to celebrate women and their achievements. TICE, as a platform dedicated to covering startups and entrepreneurs, has decided to take this opportunity to showcase the incredible work of nine female entrepreneurs, and how they are embracing their own Shakti to make a difference in the world.
Today, we bring you an excerpt from the exclusive conversation with Shepreneur Shakti- Dr. Sarita Ahlawat, Co-founder of BotLab Dynamics, a leading drone startup in India.
On her journey from microbiology to drone technology
Dr. Sarita Ahlawat's academic and research background is in microbiology, which is a far cry from the drone technology industry. But how did she land in this profession? Dr. Sarita Ahlawat shared with us how the idea of co-founding BotLab Dynamics came to fruition. She recounted that in 2016, she and her co-founders used to run in IIT Delhi for the Delhi half marathon. One day, they had a realization that the situation of hardware technology in India was worse than the situation of females. According to Dr. Ahlawat, the hardware ecosystem was very weak in the country. After several days of discussion and bonding over their shared interests, they decided to create drones together. Drones made sense to them because it is an upcoming technology that is in high demand across various industries. This realization led them to establish BotLab Dynamics, which is at the forefront of drone technology in India.
On defying stereotypes and entering STEM
Dr. Sarita Ahlawat is a trailblazer in many ways, particularly in breaking down gender barriers in STEM fields and entrepreneurship. Dr. Sarita Ahlawat shared with me how she became a part of the STEM industry. She opened up by saying that she is a scientist by profession and holds a PhD from the US. Dr. Ahlawat always aspired to be a scientist, and before working on drones, she was working on 3D imaging. According to her, there are very few women in STEM fields, mainly due to societal norms that discourage girls from pursuing science and math.
Dr. Ahlawat further added that she is now working in robotics and building drones. She strongly believes that the perception of the field needs to change, as she finds it not so difficult. Dr. Ahlawat encourages more women to join the field of STEM and feels that they can excel in it. She emphasizes that it is not a difficult field; it is just the perception that needs to be altered.
On IIT's role in BotLab Dynamics' Journey
Dr. Sarita Ahlawat explained to us the pivotal role of IIT Delhi in the journey of BotLab Dynamics, being incubated there. She said that IIT Delhi has been their nurturer and protector throughout their journey.
Dr. Ahlawat further elaborated that when a startup is in its early stages, it cannot afford resources, space, or funds. However, IIT Delhi has an incubation center managed by FITT, which incubated their startup for three to five years. They provided them with a room at a very nominal charge and granted them access to workshops, students, and faculties. BotLab Dynamics had the option to approach the IIT community for support.
Additionally, IIT Delhi also provided them with outreach opportunities and assisted them with investor collaborations. Dr. Ahlawat emphasized that being incubated in IIT Delhi gave them credibility, and people trusted them quite easily.
On managing different roles as a female
When asked about how she manages being a homemaker and a successful entrepreneur, she said, "My mother, a school teacher, and my grandmother, an educated woman, instilled in me the importance of working hard and making space for myself. I am fortunate to have a supportive family, and I am married to a physics professor with a supportive mindset. Family plays a crucial role in my journey, and without their support, I would have struggled. However, I believe that it should not be solely the responsibility of females to seek out this support. The environment should naturally be supportive for both men and women in all roles."