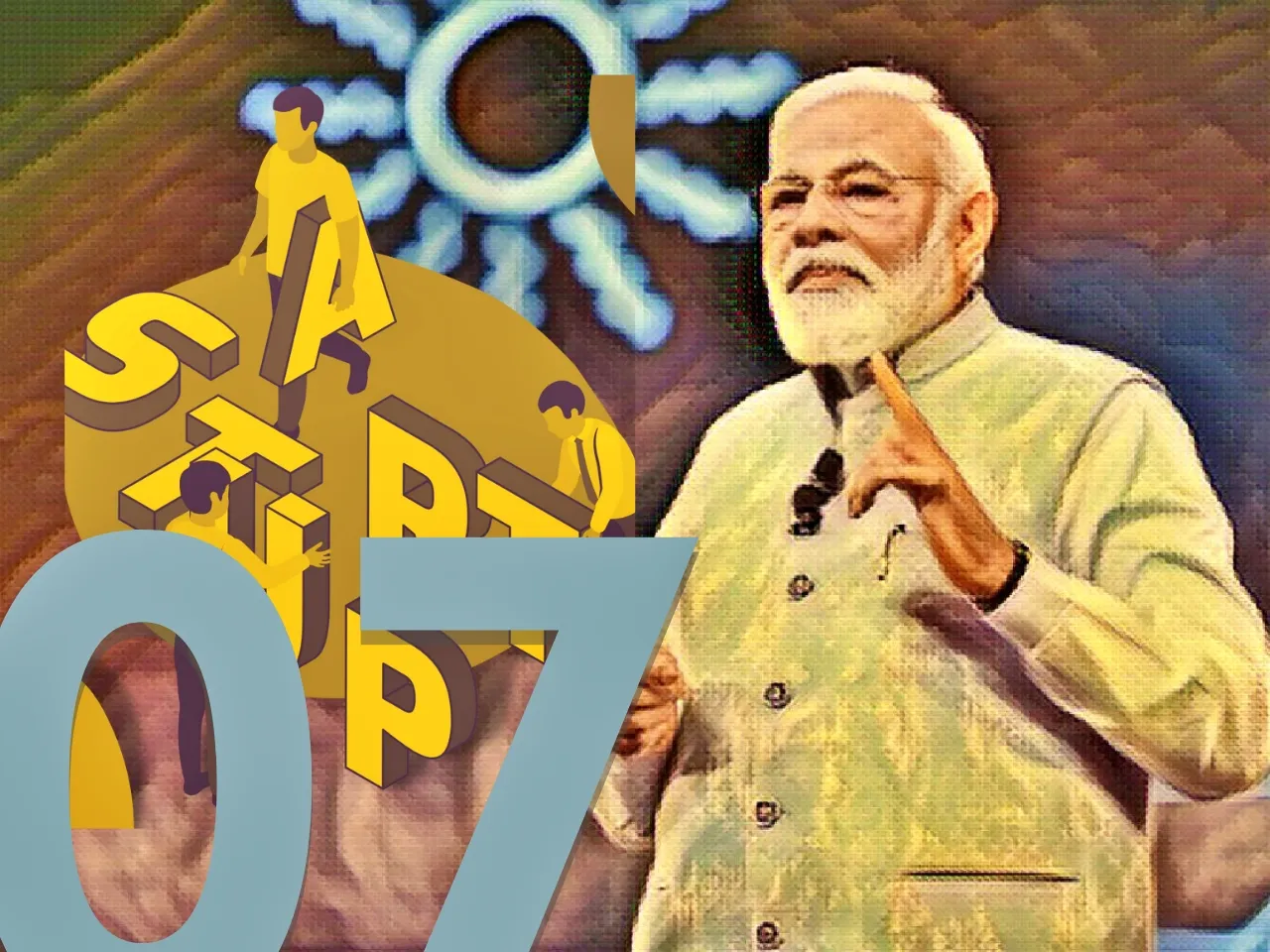 On the 16th of January 2023, India will celebrate the 7th  anniversary of the 'Startup India' mission. A lot has changed since 2016 when the Narendra Modi-led government was formed in India. With US$ 3 trillion in GDP, India has become the 5th largest economy in the world. India has the 3rd largest Unicorn base in the world with more than 100 Unicorns valued at US $ 332.7 billion.
The Startup India campaign was launched in 2018, the Prime Minister came up with a vision. He wanted job-seekers to turn into job-givers. As they say, Nothing Can Stop an Idea whose time has come. The Start-up campaign turned into a massive movement in no time.
Seven years on, in 2023, the number of start-ups has crossed 84,000. The year 2023 is one in which it is expected that the number of start-ups will cross 1 lakh. Undoubtedly, a huge figure. An indicator that the youth of the country has owned up to this movement. Read each and every news and development around 7th Anniversary Of 'Startup India' movement on the TICE Special Page.