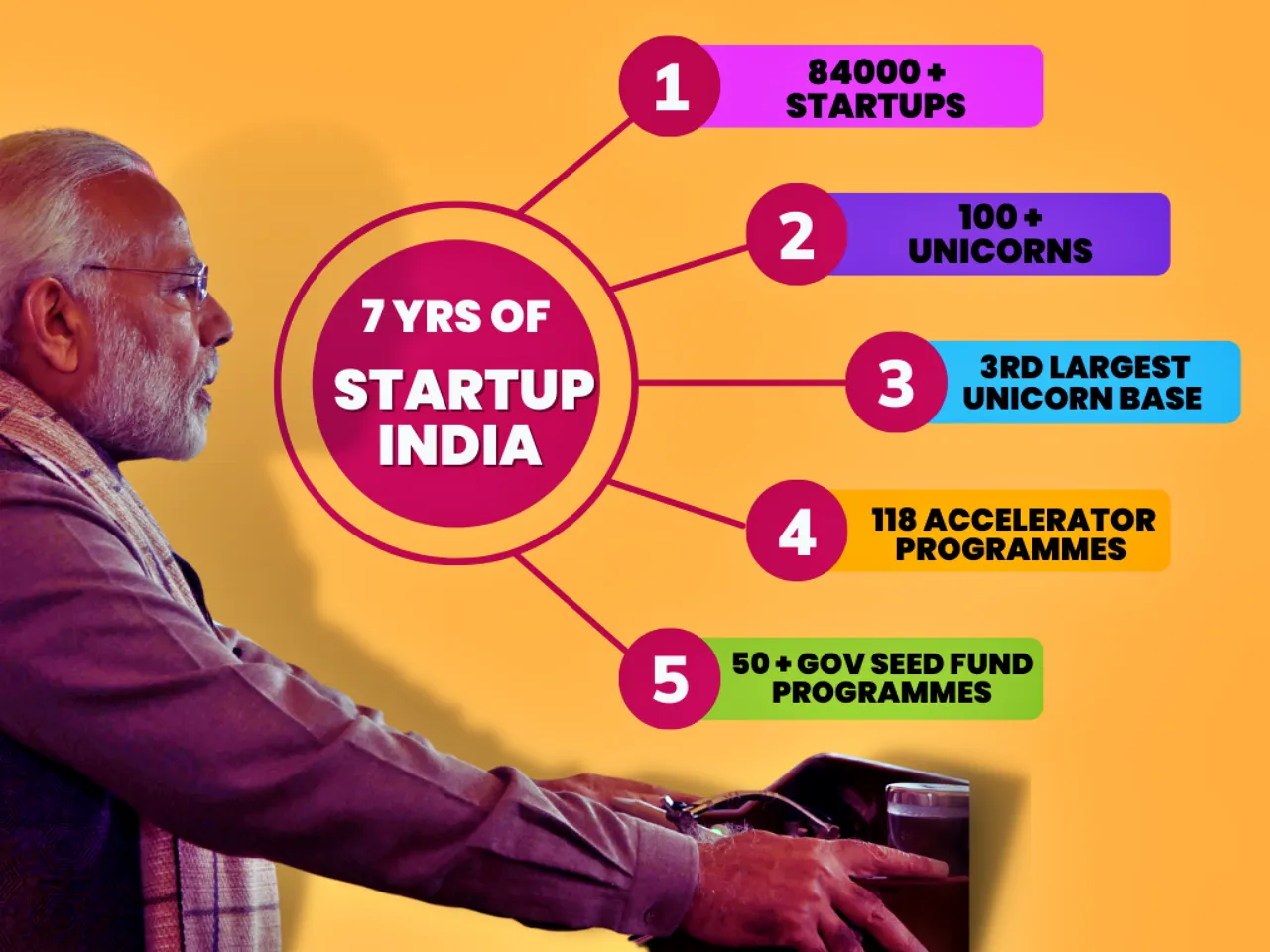 On the 16th of January 2023, India will celebrate the 7th  anniversary of the 'Startup India' mission. A lot has changed since 2016 when the Narendra Modi-led government was formed in India. With US$ 3 trillion in GDP, India has become the 5th largest economy in the world. India has the 3rd largest Unicorn base in the world with more than 100 Unicorns valued at US $ 332.7 billion.
The Startup India campaign was launched in 2018, the Prime Minister came up with a vision. He wanted job-seekers to turn into job-givers. As they say, Nothing Can Stop an Idea whose time has come. The Start-up campaign turned into a massive movement in no time.
 Seven years on, in 2023, the number of start-ups has crossed 84,000. The year 2023 is one in which it is expected that the number of start-ups will cross 1 lakh. Undoubtedly, a huge figure. An indicator that the youth of the country has owned up to this movement.
 The Sweet Spot
The G20 presidency of India is a sweet spot the Indian Startup economy will enjoy in 2023 which will also mark the 7th anniversary of the Startup India movement. The G20 Digital Innovation Alliance (G20-DIA) will have a long-term impact on Indian Startups, as this chapter aims to identify, recognize, and enable digital technologies developed by Startups from G20 nations for wider adoption.
Since India's Startup economy is largely driven by software technology, which solves various public and corporate problems, the G20 DIA will provide a big opportunity for Indian Startups for collaboration, convergence, and commerce (3Cs). Since the G20 will provide the platform and opportunity for Startups from G20 nations, the talent, ideas, capital, and entrepreneurship will span far beyond the year India holds the G20 presidency in 2023.  
Enterprises, both Indian and global are realising the disruptive potential of India Startups. Even during the funding winter, partnering and investing in Startup India projects continues. Market intelligence platform Tracxn reported a total of $24.7 billion in investments in 2022, a drop of around 35 percent from the previous year. In these uncertain times of global concern, many see it as a promising figure.
As per Startup India figures in the past 2 years, 
Facebook has disbursed cash grants of around $250,000 to select the top 5 Indian Startups. 
Goldman Sachs under its 10,000 women initiative has trained more than 1600 women entrepreneurs in India with business and management education, mentoring and networking and access to capital. 
Microsoft, under its Ventures Accelerator Programme in India, has supported 16 Startups in the recent past. 
Google for Startups Accelerator is offering 3 month, equity-free accelerator programs for Indian technology Startups.
Over 118 private accelerator programmes have picked up thousands of Startups over the past seven years.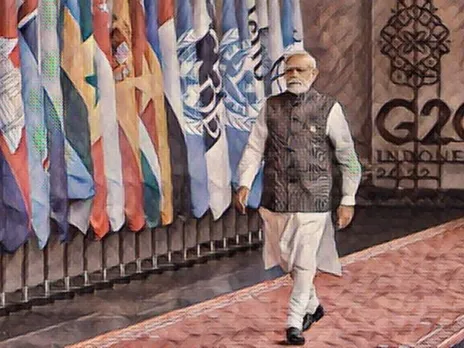 Government Support
The government of India has taken Startup India initiatives under the leadership and vision of Prime Minister Narendra Modi.
To improve public service delivery, central and state governments across India have created Startup Policies to recognize the value of disruptive talent, ideas, and innovation.
A total of 26 states have drafted and implemented their own Startup policies.
Five awards of 10 lakhs have been instituted by the Department of Animal Husbandry in partnership with Startup India.
Small and medium businesses can now access Capital for Growth through IDBI
Aside from these, there are over 50 government programs that help Startups access seed funding. Over 283 crores were allocated to these seed fund schemes in the previous budget of the government in 2022.
Having more than 84000 thousand registered Startups and more such as work in progress, the Indian dream of creating job creators, Startup India is a mission for the people of the people and by the people. Though there have been and there will be failures of many ventures, but most of them will come up with new ideas and business plan and be a success story. Success and failures both deserve a celebration as both have a story to inspire a million dreams.
In run up to the 7th anniversary of Startup India, TICE invites its readers, students, and professionals to write articles of 500-1000 words. Mail it to editorial@tice.news
If it's up to our editorial standards we will publish and promote it with your picture.