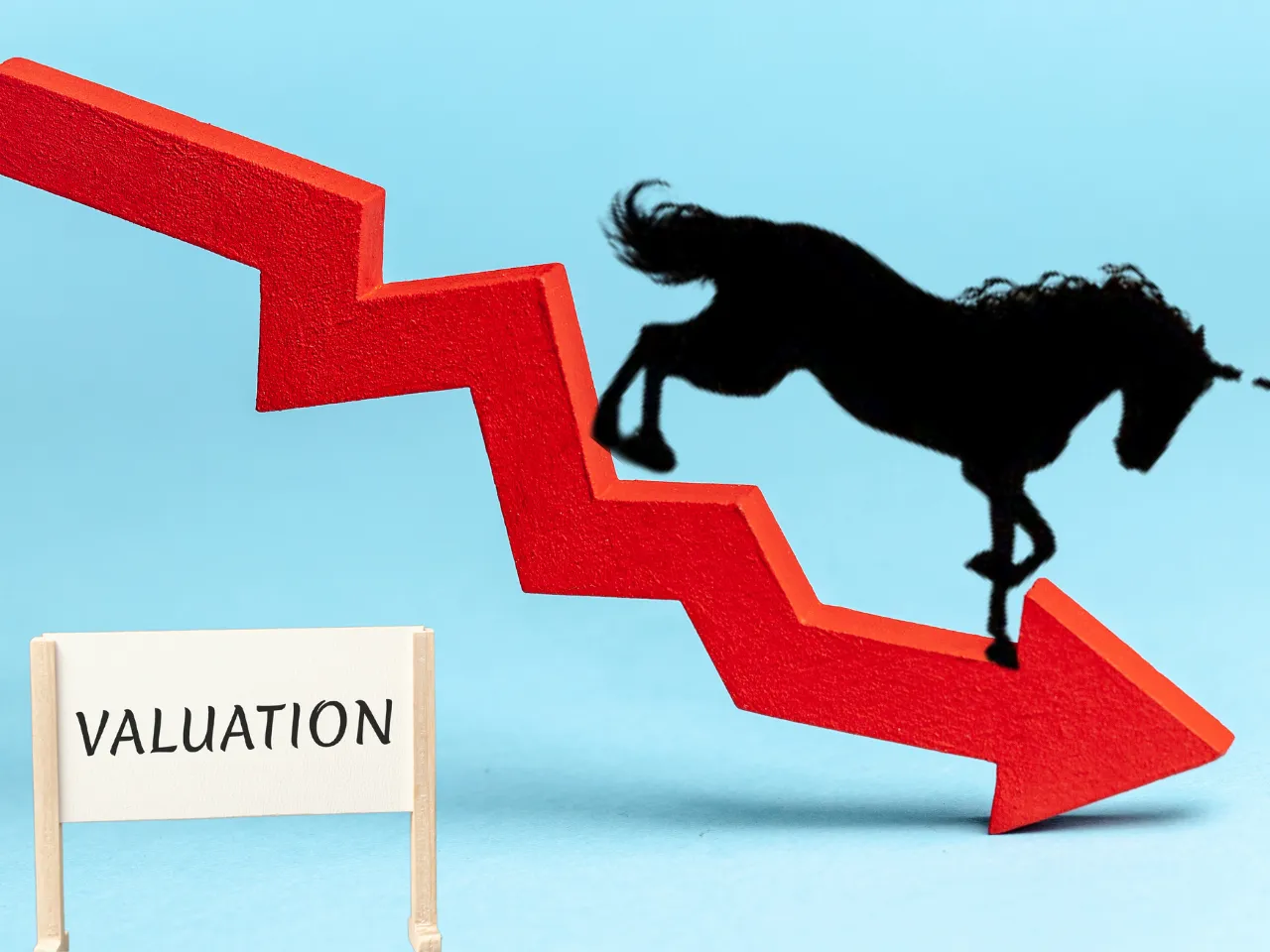 In line with Swiggy, Ola and a few other hyper-funded companies, online drug marketplace PharmEasy, based in Mumbai, has experienced a significant drop in its valuation by nearly 50 per cent. 
Janus Henderson, a global asset management company, and PharmEasy's investor has slashed the unicorn's valuation by nearly 50% to USD 2.8 billion. 
PharmEasy's Valuation Slashed For The Second Time
This marks the second consecutive valuation reduction for PharmEasy this year, as Neuberger Berman had previously lowered its valuation by 21.4% to USD 4.4 billion in February 2023.
The global investor, which picked a stake in PharmEasy in September 2021, has reduced the valuation of its holding in the firm by half, which would translate to an approximate valuation of around USD 2.8 billion as of December 31, 2022.
Valuation Cuts and the Downmark Season
The trend of valuation cuts has become prevalent in the hyper-funded startup space, with companies like Byju's, Ola, and Pine Labs also facing reductions in their valuations. However, these markdowns only hold significance if the companies raise new funds at lower valuations, resulting in a down-round.
TICE News Spoke to an Expert to find out why the valuation of unicorns are being slashed so drastically.
Mr Ashish Jain, CEO and Co-Founder, The Startup Board, says, "Simple! The valuations were  artificially inflated, in expectation of high key targets proposed. When these were not met, correction took place.

 Second reason is, every new investor was offered at a higher valuation than the previous round, giving a notional enhanced valuation to past investors. This was unrealistically inflated in the multiple iterations, so much so, it started shooing away the new investments."
Ola and Byju's Valuations Took a Hit
Ola, the ride-hailing giant, saw its valuation reduced by Vanguard Group to USD 4.8 billion, a 35% decrease from its peak value of USD 7.4 billion. Swiggy, an online food delivery platform, also faced a considerable valuation cut, with Invesco halving its previous valuation of USD 10.7 billion to USD 5.5 billion. Similarly, Byju's, an edtech unicorn, witnessed its worth slashed by BlackRock to USD 11.5 billion from USD 22 billion.
PharmEasy's IPO Plans on Hold
In August 2022, PharmEasy decided to postpone its plans for an initial public offering (IPO) due to challenging market conditions. While the company has been actively seeking new capital since the delay, it achieved operational profitability and recorded a positive EBITDA of approximately Rs 14 crore in April.
PharmEasy's Funding Journey and Financial Performance
PharmEasy has successfully raised over a billion dollars thus far, including a funding round worth USD 217 million at a valuation of over USD 5.5 billion in October the previous year. The company achieved unicorn status in April 2021 after a USD 350 million funding round led by Prosus and TPG Growth. Fintrackr's analysis reveals that PharmEasy's gross revenue surged 2.5 times to Rs 5,729 crore during FY22 compared to Rs 2,335 crore in FY21. However, the company's losses also increased significantly, ballooning 4.3 times to Rs 2,731 crore in FY22 from Rs 641 crore in the preceding fiscal year.
The Outlook for Startups and Valuations
Experts monitoring the startup landscape anticipate further valuation markdowns by investors in the coming months. Many startups were deemed overvalued during the boom cycle of 2020-2021. However, the tables have turned, and startups without strong fundamentals are likely to face valuation cuts. One analyst from a prominent "big four" firm, speaking on condition of anonymity, affirmed this trend.
As the startup ecosystem continues to evolve, it is crucial for companies to focus on building sustainable business models and demonstrating solid financial performance to maintain their valuations and attract investors in this new market reality.