Indians have a deep love for festivals, which are synonymous with great food, quality time with loved ones, happiness, and more. Festivals in India also involve a significant aspect of shopping, covering a wide range of items from electronics and home appliances to clothing. While traditional shopping used to involve visiting physical markets and stores, the past decade has witnessed a dramatic shift with the advent of the internet. Indians now have the convenience of shopping for their favorite brands right at their fingertips.
Festive season sales events like "Big Billion Days" and "The Great Indian Festival" offer significant opportunities for startups and businesses to thrive in the e-commerce space.
This transformation has given a massive boost to e-commerce, allowing more businesses, startups, and brands to enter the online market. However, the question remains: Are startups and small businesses truly benefiting from this shift? TICE connected with multiple startup owners and D2C brands to understand the real-time market scenario for startups amid the festive sales. But before we explore an answer to this question, let's first take a quick look at how the Indian e-commerce market has grown over the years and has generated opportunities for MSMEs and startups.
Festive Sales in India
Over the years, the evolution of e-commerce has completely reshaped India's retail landscape. The first festive sale in India took place in 2014, and as we now celebrate the 10th year of festive sales and reflect on India's e-tailing festive seasons, the industry's journey has been nothing short of remarkable.
Reportedly, the Indian e-commerce market has grown nearly 20 times, with a gross merchandise value (GMV) of Rs 27,000 crores in the entire year of 2014 expected to reach around Rs 5,25,000 crores in 2023. The number of annual transacting users has surged 15 times to reach 230 million this year. The upcoming festive season is anticipated to witness at least 140 million shoppers conducting transactions online, according to a report by Redseer.
Festive Sale 2023: An Opportunity for D2C Startups
As per the Redseer report, nearly 140 million shoppers are expected to make purchases during the festive season sale this year. This year's festive season is expected to see increased contributions from higher-margin categories such as beauty and personal care, home and general merchandise, and fashion, among others. Premiumization is also likely to drive up Average Selling Prices (ASP), and increased advertising and promotional activities could make this year's festive season the most efficient in terms of margins.
Going beyond this festive season, the D2C brands are expected to outpace etailers and retailers in growth in the coming years. Redseer expects the revenue of D2C brands to grow 40% during the 2023-2027 period, 1.6X and 3.6X higher than the growth of the broader etailing and retail market, respectively.
Regarding city-tier-wise growth, metros have been outpacing Tier 1 and Tier 2 cities in recent quarters, with metro areas experiencing growth rates of over 10%, compared to around 8% for other city tiers. However, robust growth is expected across city tiers during this festive season.
In line with this trend, Bharat Bansal, CEO & Co-Founder, Nirmalaya, a Delhi-based D2C Fragrance & Incense startup, also agrees that festive sales provide startups with a crucial boost by offering increased visibility, higher sales potential, and marketing support.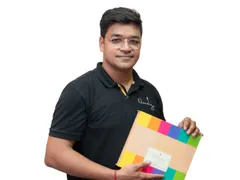 Participating in Amazon's festive events allows startups to reach a vast customer base and showcase their products. Discounts and promotions during these sales drive sales volumes, noted Bansal. 
eCommerece Campaigns for Startups
Bansal also highlights how the eCommerce giants run campaigns to help the sellers on the platform. 
Amazon's marketing efforts and advertising campaigns create valuable exposure for startups, eliminating the need for extensive marketing expenses. This exposure, coupled with data insights and potential funding opportunities, helps startups establish themselves in the market and compete effectively against established brands, ultimately contributing to their growth and success, he asserted.
Comprehending with Bansal's thoughts, Sabit Rawat, marketing lead, Sunfox highlighted that during the festive season, there is always a notable increase in orders and revenue for online products. Indians love deals and discounts, and they eagerly await the festive sales throughout the year to take advantage of great offers, which undoubtedly bring good opportunities for e-commerce sellers.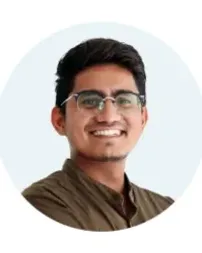 Rawat, emphasized, "The festive season indeed brings a substantial spike in our orders and revenue. People tend to make purchases as part of their festive celebrations, seeking to revamp their lifestyle and take advantage of festive discounts. Many eagerly await the occasion to make their favorite purchases, expecting attractive offers based on brand promotions. All of these factors significantly influence the purchasing behavior of the audience."
Notable Spike in Sales During Festive Season
Well, interestingly, the growth is not just limited to data and reports. Artisa Vault, a Delhi-NCR based smart luggage startup, has seen a substantial 350% increase in sales during the festive season, along with a surge in B2B orders, leading to full bookings until July 2024 across platforms like AristaVault.com, Amazon, and Myntra.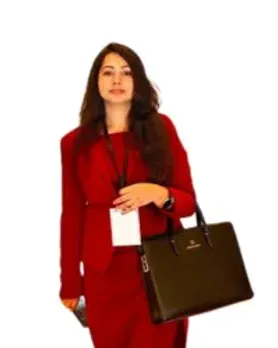 Purvi Roy, founder, Arista Vault, shared, "Arista Vault's unique products like Smart Wallet Fingerlock bags & Smart follow me luggage are experiencing a massive sales hike of 350% this festive season. We are also receiving B2B sales orders and are booked until July 2024 with bulk orders. At Arista Vault.com, Amazon, and Myntra, we are witnessing a significant increase in sales this Smart Startup wali Diwali.
The growth numbers shared by Roy clearly demonstrate that Indian consumers have already entered the festive mode, eagerly taking advantage of the remarkable deals and discounts.
Dr. Kamini Sehra, Co-founder, Saarganic, a wellness-focused startup highlighted that festive sales bring increased visibility and sales to a startup like Saarganic.
Festive sales cast a nuanced influence. At Saarganic, our Ayurveda snack venture, these seasonal peaks usher in a bit of heightened visibility and increased sales, painting a hopeful picture, she pointed.
But at the same time, Sehra feels that with all the opportunities, such competitive sales also pose the challenge of converting attention into sustainable profits, emphasizing the complex impact of festive sales on budding enterprises.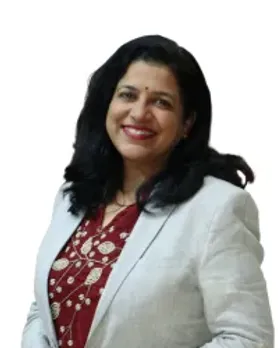 Aamid the jubilation, substantial profits prove elusive. Festive fervor illuminates our brand, spotlighting our offerings amidst the celebrations, albeit with the challenge of converting this attention into lasting financial stability. As a co-founder, I observe this delicate interplay between excitement and fiscal prudence, a testament to the intricate impact of festive sales on budding enterprises like ours, added Sehra.
Festive season sales in India have revolutionized the way people shop. The e-commerce boom has created opportunities for startups and businesses to thrive, with impressive growth projections. However, it's essential to acknowledge the mixed reactions and challenges faced by traditional producers, small businesses, etc. As India continues to embrace e-commerce, finding a balance that benefits all stakeholders remains a crucial task.
Join Our Thriving Entrepreneurial Community

Follow TICE News on Social Media and create a strong community of Talent, Ideas, Capital, and Entrepreneurship. YouTube  | Linkedin | X (Twittrer) | Facebook | News Letters