Few tales captivate our hearts like those of underdogs and their transformative journeys. These narratives of resilience, where the main characters rise against all odds, are more than just stories; they are beacons of inspiration for all. They serve as a testament to the incredible potential within each of us. They remind us that with unwavering determination and unwavering effort, our most cherished dreams can indeed materialize.
A similar narrative unfolds as startups spring to life and flourish in Tier-2 and Tier-3 cities. Much like the tales of underdogs, these enterprises have sprung from humble beginnings and surged to prominence. They are living proof that even in the face of limited resources; determination and passion can pave the way to success on the global stage.
Now, let us delve into the origins of this remarkable disruption. What fuels the fire of these coming-of-age startups that are disrupting the narrative of startups from big cities making a mark?
The Ministry of Commerce and Industry reported to the Rajya Sabha last year that approximately 50% of India's acknowledged  startups hail from Tier 2 and 3 cities. This serves as a significant confirmation that the startup wave in India has permeated every corner of the nation, extending well beyond the boundaries of Bengaluru, Mumbai, and the National Capital Region (NCR). It is evident that markets in non-metropolitan areas are increasingly embracing technology and increasing their spending.
The technological revolution and widespread internet access, along with a renewed sense of self-assurance, are driving talent and innovation to new heights in India's smaller cities. Remarkably, approximately one-third of the winners of the 2022 National Startup Awards  hailed from emerging, Tier II, or Tier III cities.
What's even more remarkable is that despite their status as traditional startup hubs, Bengaluru, Delhi, and Mumbai—often referred to as the "Big 3"—saw a decrease in their share of funding in 2022, while Chennai and Hyderabad made significant strides. In contrast, startups based in Tier II and III cities experienced an impressive 11% increase in their funding, as per media reports.
Why are Startups Flourishing in Tier 2 and Tier 3 Cities?
The proliferation of startups in these cities can be attributed to various factors, including a lower cost of living, the availability of skilled talent, government initiatives, and improved access to technology.
Mitesh Shah, Partner, Physis Capital and Co-Founder, Inflection Point Ventures talked to TICE and shared why startups are witnessing an increased participation from Tier 2 and Tier 3 cities.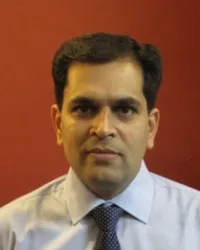 "Overall digital penetration in Tier 2 and Tier 3 cities is surpassing that of urban areas, creating a robust ecosystem for emerging consumption and business centers. This includes the rapid growth of internet connections, smartphone usage, and the adoption of digital technologies like UPI and banking infrastructure. The post-COVID era has empowered people to work from anywhere, breaking the traditional office and city barriers. India and the world now serve as markets, enabling founders from various Tier 2 and Tier 3 cities, such as Jaipur, Ahmedabad, and Indore, to target both national and international audiences, making geography irrelevant as long as they understand consumer behavior.

The proliferation of quality education infrastructure, including prestigious institutions like IIMs and IITs, in Tier 2 and Tier 3 cities has eliminated the need for aspiring students to migrate to larger cities for higher education. This local talent pool can now contribute to the workforce without relocating. Entrepreneurs are increasingly recognizing that Tier 1 cities pose stiff competition for talent recruitment and retention due to higher-paying startups and entities. In Tier 2 and Tier 3 cities, although the talent pool may be narrower, it offers greater stability and retention, as individuals in these areas are more inclined to work locally, reducing the risk of poaching by larger players in Tier 1 cities," Mitesh Shah said.
Skilled Talent & Access to Tech: The ongoing technological revolution unfolding in Tier 2 and Tier 3 cities is driving economic growth in the country and fostering significant global socioeconomic change. As per a report published by Deloitte and nasscom titled Emerging Technology Hubs of India, the tech talent pool in tier 2 and tier 3 cities is currently at 11-15%, expected to grow due to remote work trends, with smaller towns contributing 60% of India's graduates, presenting a competitive advantage for companies.

"11–15 percent of the tech talent is based in tier 2 and tier 3 cities and is expected to increase as more people choose to operate from non-metro cities. Smaller towns produce 60 percent of India's overall graduates from their engineering, arts, and science colleges, offering companies a significant competitive advantage by identifying roles to be delivered out of these towns,"  the report stated. 
Cost Advantage: Startups in Tier-2 and Tier-3 cities often have lower operational costs compared to their counterparts in major metropolitan areas. This cost advantage allows them to allocate resources more efficiently and compete effectively.
Government Initiatives: The Indian government has launched several programs to encourage entrepreneurship in these areas, such as the Startup India Scheme and the Pradhan Mantri Mudra Yojana.
Adoption of Remote Work: Furthermore, the pandemic has expedited the remote work trend, allowing entrepreneurs to operate from virtually anywhere, including Tier 2 and Tier 3 cities. This has resulted in a notable upswing in startup activity within these regions.
Digital Connectivity: The widespread availability of high-speed internet and digital platforms has bridged the gap between metro and non-metro areas. Startups can now access global markets, connect with investors, and collaborate with partners, regardless of their geographic location.

Which are Famous Startups from Tier 2 and Tier 3 cities?
Razorpay, once a fintech startup and now a unicorn, stands as a frontrunner in the payment gateway services industry. It has empowered 7 million individuals to learn English in their native tongues and hails from Jaipur.

Shopkirana, the ecommerce giant, serves a clientele of 50,000 Kirana stores across eight cities in four states—Madhya Pradesh, Uttar Pradesh, Rajasthan, and Gujarat, with its origins rooted in Indore.

DeHaat, a technology-driven platform offering comprehensive agricultural services to farmers, has carved out its success story in Patna, Bihar.

Dilkhush Kumar, a resident of Bangaon village in the Sahara district of Bihar, began his journey as a rickshaw puller and vegetable vendor. Today, he is the proud owner of a renowned taxi service startup in Bihar known as RodBez.
The success of startups from Tier-2 and Tier-3 cities in India can be attributed to a combination of factors, including cost advantages, local insights, government support, digital connectivity, talent availability, and a strong entrepreneurial spirit. These startups serve as inspiring examples of how determination and innovation can overcome constraints and make dreams a reality.