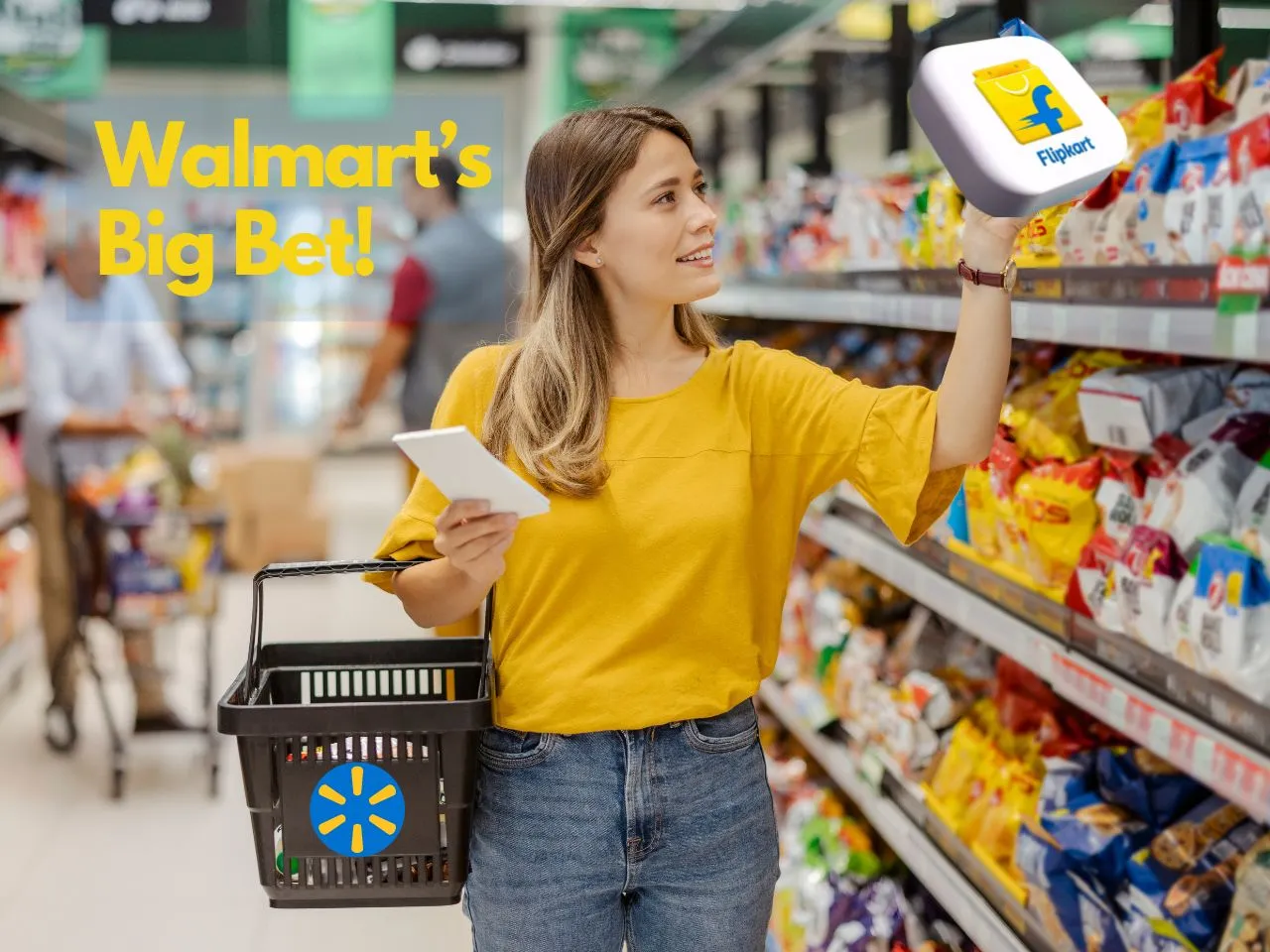 In a bold move, US retail giant Walmart has announced a significant increase in its stake in Indian e-commerce leader Flipkart. The company has invested a whopping USD 3.5 billion in acquiring shares from non-controlling interest holders over the past six months, up to July 31, 2023.
Strategic Acquisitions from Non-Controlling Interest Holders
Walmart has strengthened its position in the Indian e-commerce landscape by purchasing shares from various non-controlling interest holders. Notable among these transactions are the stake purchases from hedge fund Tiger Global and venture capital firm Accel Partners. Additionally, Walmart has acquired the remaining stake previously held by Binny Bansal, one of Flipkart's co-founders.
Growing Dominance in Digital Payments with PhonePe
Walmart's increased investment also encompasses its majority-owned subsidiary, PhonePe, a digital payments company. Following its takeover of Flipkart, Walmart now has a majority stake in PhonePe. During the same six-month period ending on July 31, 2023, the company received USD 700 million in equity funding for PhonePe, solidifying its presence in the digital payments sector in India.
Walmart's Total Holding in Flipkart Soars
After these strategic investments, Walmart's ownership in Flipkart is set to rise to an impressive 80.5%, according to some reports. This development underlines Walmart's aggressive pursuit of opportunities in the Indian market, which it regards as a key market for its global expansion.
Walmart's Journey in India
Walmart's journey in India began in 2018 when it acquired a 77% controlling stake in Flipkart in a landmark USD 16 billion deal. This transaction, which valued Flipkart at USD 21 billion at the time, marked Walmart's entry into India's e-commerce sector. Notably, co-founder Sachin Bansal exited the company, selling his entire 5.5% stake to Walmart for approximately USD 1 billion as part of the deal.
Impressive Growth in Flipkart's Business
In recent times, Flipkart has continued to exhibit remarkable growth. In an investor call, Walmart highlighted that Flipkart's Gross Merchandise Value (GMV) remained strong, and its e-commerce segment saw a significant 26% growth in the June quarter. Furthermore, Flipkart's subsidiary, Myntra, has solidified its position as India's largest e-commerce marketplace for fashion and lifestyle products, offering access to over 6,000 brands.
Walmart's Future Plans for Flipkart
As part of its long-term strategy, Walmart intends to take Flipkart public in the coming years. This move is expected to further enhance Flipkart's position in the Indian e-commerce landscape.
Early Investors Exit, Valuation Surges
In July, some of Flipkart's early investors, including Tiger Global, Accel, and co-founder Binny Bansal, fully exited the company by selling their stakes to Walmart. Notably, Tiger Global held about 4.1%, Accel held about 1.1%, and Binny Bansal had a 1.8% stake in Flipkart at the time of the transaction. Based on the acquisition value by Tiger Global, Flipkart's valuation stood at approximately USD 35 billion. This marked a substantial increase from 2021 when Walmart, alongside other investors, co-led a USD 3.6 billion funding round, valuing Flipkart at USD 37.6 billion.
Walmart's continuous investment in Flipkart and PhonePe, even in the face of stiff competition from global and local e-commerce giants like Amazon, Reliance, and Tata, reflects the company's efforts to expand its presence in India.