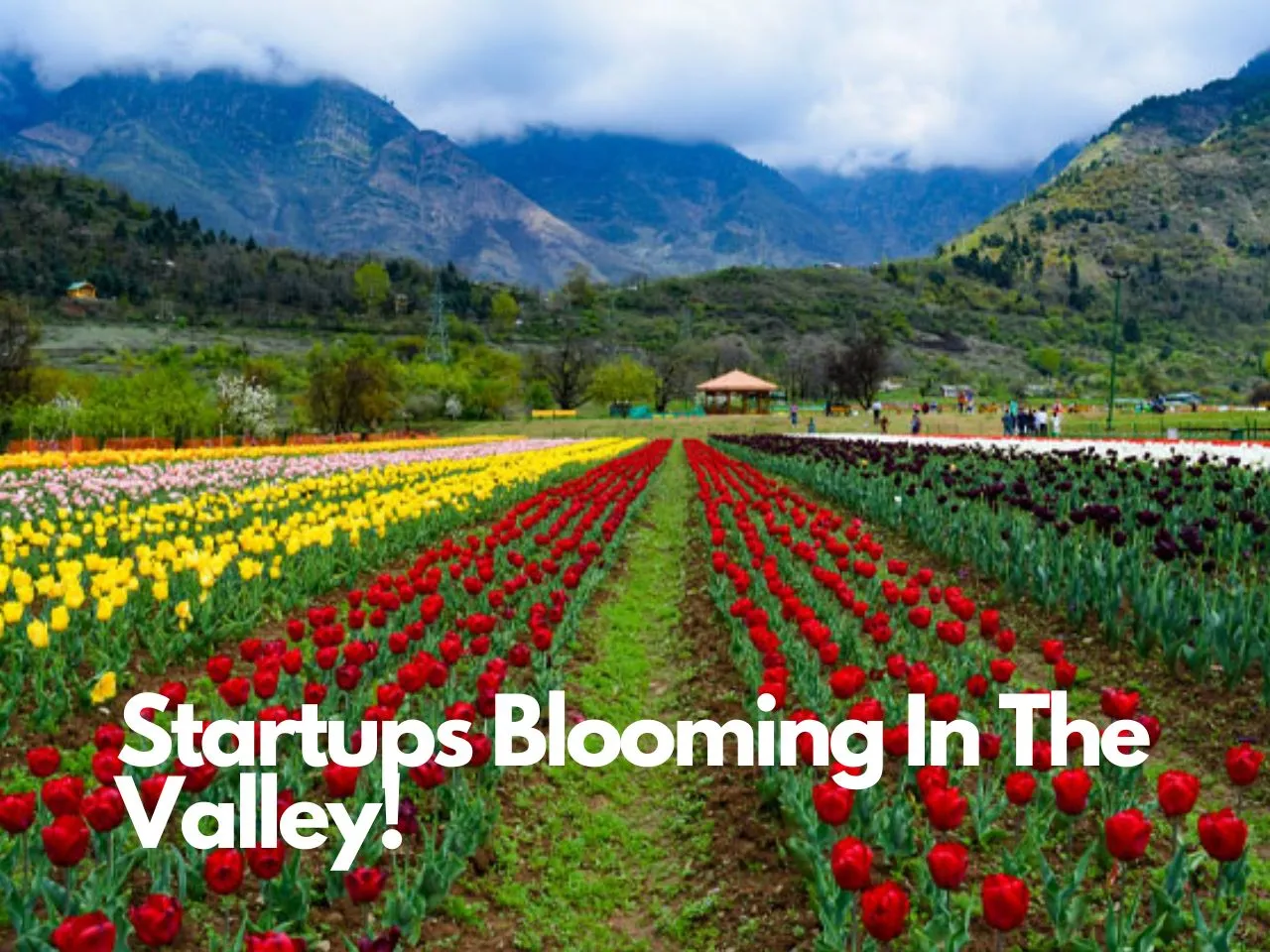 Th startups in Jammu & Kashmir got valuable opportunities and exposure with through the startup summit organized recently which served as a platform for collaboration, knowledge sharing, and entrepreneurial growth, enabling startups to showcase their ideas and potential to visionary entrepreneurs, industry experts, and investors. Through rigorous pitching processes and selection criteria, these startups gained recognition, funding, scale-up support, and enrolment in prestigious programs, paving the way for their success and contributing to the vibrant startup ecosystem in the region.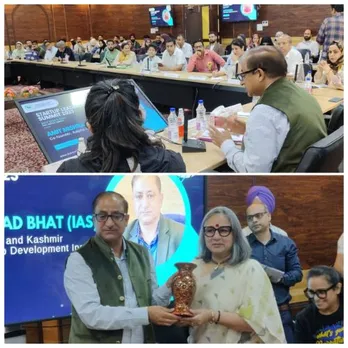 The Jammu and Kashmir Entrepreneurship Development Institute (JKEDI) organized the Startup Leadership Summit on July 17-18, 2023. Over the course of two days, visionary entrepreneurs, industry experts, and investors gathered to witness the selection of promising startups for funding, scale-up support, and enrollment into The India Network's Accelerator Program.
How The Startups With Disruptive Ideas Were Selected?
The Startup Leadership Summit served as a collaborative platform for knowledge sharing and entrepreneurial growth. During the event, five startups were identified for their exceptional potential and disruptive ideas across various sectors. These startups were selected through a rigorous pitching process, where they presented compelling business plans and forward-thinking visions. The chosen startups stood out based on their innovation, growth potential, and commitment to making a significant impact in their respective industries.
What Kind of Support Will The Startups Get?
The selected startups will receive unparalleled support, guidance, and resources to fuel their entrepreneurial aspirations. The program aims to nurture their ingenuity by offering mentorship from industry stalwarts, facilitating access to funding opportunities, and creating a vibrant ecosystem. With these initiatives, the program empowers startups to flourish and succeed in their ventures.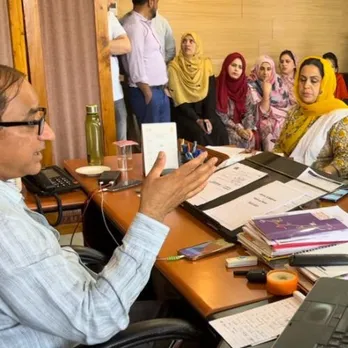 Ajaz Ahmad Bhat, Director of JKEDI, presided over the proceedings and expressed deep admiration for the remarkable talent pool of startups and aspiring entrepreneurs at the Startup Leadership Summit. He recognized their exceptional potential and unwavering dedication to innovation and entrepreneurship. 
Bhat said, "Their vision, passion, and commitment to making a difference in their industries are truly commendable. Through this platform, we aim to empower them with the necessary tools and knowledge to thrive and succeed as entrepreneurs. Under the visionary leadership of LG, Shri Manoj Sinha, the J&K Government has become a strong catalyst for the growth of startups and the empowerment of entrepreneurs. We are steadfast in our commitment to continually enhance this supportive ecosystem, fostering innovation and driving entrepreneurial success in J&K."
What Kind of Funding and Scale-Up Support Will Startups Get?
The five selected startups will receive funding support, providing them with the necessary financial backing to propel their growth and execute their business plans successfully. This injection of funds will enable them to scale their operations, expand their market reach, and foster innovation in their domains. Additionally, two startups have been chosen for the scale-up program, offering personalized support and guidance to accelerate their growth trajectory. The program will provide strategic mentorship, market access opportunities, and valuable resources to help these startups effectively navigate the challenges of scaling their businesses.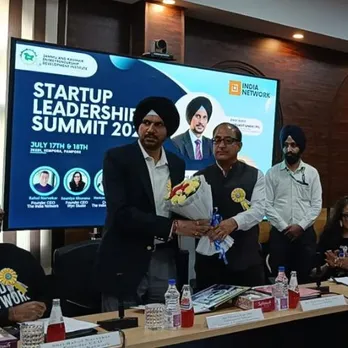 How Will The Selected Startups Benefit From The Accelerator Program?
Twelve promising startups have been enrolled in The India Network's Accelerator Program, opening doors to unparalleled support, mentorship, and access to a thriving entrepreneurial ecosystem. These startups will benefit from industry expertise, specialized training, and networking opportunities, enabling them to refine their business models and accelerate their path to success.
According to the organizers, the selection process for funding, scale-up support, and the Accelerator Program was highly competitive, highlighting the quality, viability, and potential impact of the participating startups. Out of 30 startups from across the Union Territory, those chosen have exhibited exceptional promise and are poised to revolutionize their industries, create employment opportunities, and contribute to the overall socio-economic development of Jammu and Kashmir.
Industry Experts Share Insights
The event included insightful sessions by industry experts, including Rahul Narvekar, the Founder and CEO of The India Network, Hemani Bhagat, the Chief Operating Officer of The India Network, Souniya Khurana, Founder and CEO of Wyn Studio, and Dinesh Singh and Amit Mishra, Co-founders of Alpha Consultants.
Approximately 200 aspiring and existing entrepreneurs, including participants from universities, colleges, NIT, polytechnics, ITIs, and other educational institutions, actively participated in the event.