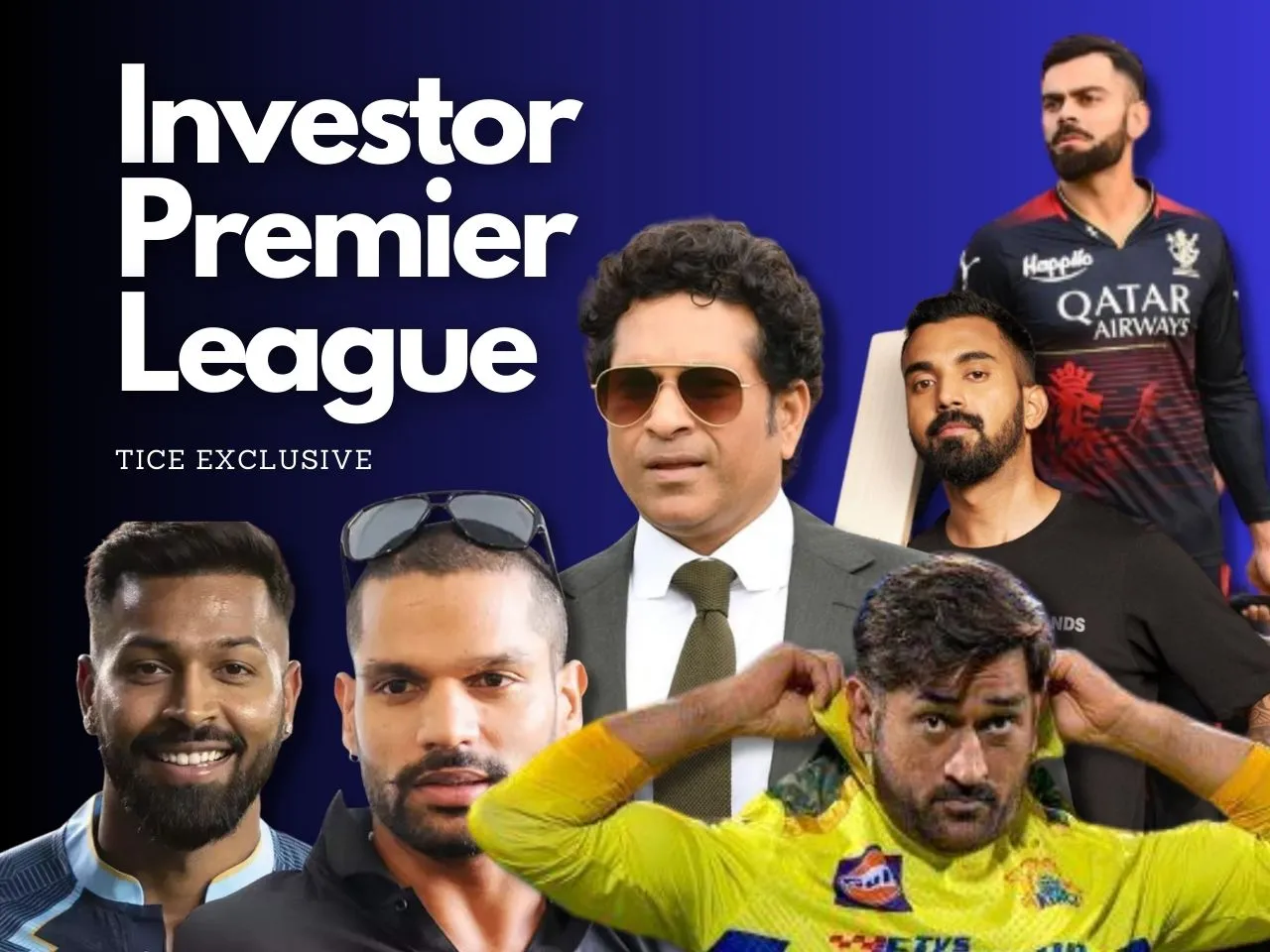 When it comes to startups, the journey can be as challenging as facing a fast-paced delivery on a seaming wicket. But for these Indian cricket players, the startup game is just another opportunity to showcase their unparalleled talent. With unwavering dedication, relentless practice, unmatched passion, and extraordinary skill, these players have not only conquered the sports arena but also ventured into the world of business.
Bats & Business
While Indian cricketers have long been the face of numerous brands, there has been a remarkable shift in recent years. With the startup culture thriving and a favorable environment for entrepreneurship in the country, these cricket stars have set their sights on new horizons. They are not just content with endorsing brands; they are diving headfirst into promising business ventures, investing their valuable time and hard-earned money in enterprises they believe hold immense promise and relevance.
In this article, we delve into the captivating stories of these cricketing superstars turned entrepreneurial visionaries. From batting legends to bowling maestros, they have leveraged their fame, experience, and business acumen to make significant strides off the field. So, let's explore how these extraordinary individuals are rewriting the rules, smashing boundaries, and leaving an indelible impact on both the sports and business worlds.
Ahead of IPL 2023 final match, TICE presents you a list of India cricketers who have placed their bets on cutting-edge startups:
Virat Kohli Backed Startups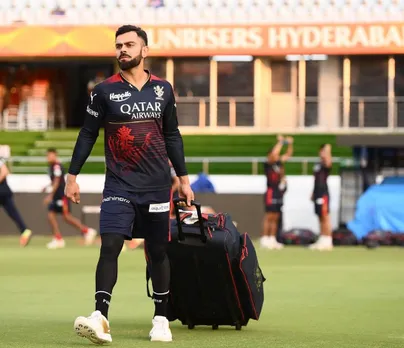 Not only does Virat Kohli dominate the cricket field, but he has also established a strong foothold in the business sector. Crowned as India's most valuable celebrity, Kohli's entrepreneurial prowess is undeniable. While his team RCB couldn't make to the IPL trophy this year too, Kohli continues to be the strongest and most influential cricket player in India! And with a phenomenal startup journey, Kohli is making waves as an investor in numerous startups.
Presently, the cricketer owns eight entrepreneurial ventures including One8, Commune, Nueva, Puma One8, FC Goa, UAE Royals, Bengaluru Yodhas, Wrogn and Stepathlon Kids. Apart from being the owner of these popular startups, Kohli has diversified his investment portfolio, actively engaging with promising startups. Together with his wife, Anushka Sharma, the power couple has extended their support to several emerging ventures. Kohli's investments span a wide range of sectors, including health, insurance, and tour and travel.
The startup funding portfolio of Virat Kohli includes Rage Coffee, Blue Tribe, Sport Convo, Universal Sportsbiz, Galactus Funware Technology Pvt Ltd, Digit, Chisel Fitness and Hyperice.
MS Dhoni Backed Startups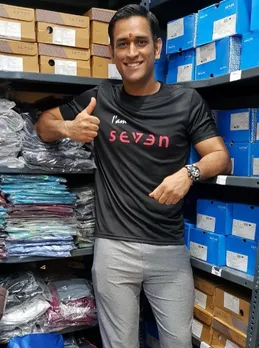 Mahendra Singh Dhoni, the epitome of calm and composure in Team India and former captain, has not only lifted countless trophies but has also embraced the role of an entrepreneur and investor. CSK Captain owns a training academy in partnership with his franchise Chennai Super Kings. The cricketers also invested in Drone Startup Garuda Aerospace. After investing in aerospace startup, the former captain also ventured into the world of plant-based innovations by acquiring equity in the pioneering startup, Shaka Harry.
After retirement from cricket last year, MSD has been spending his time at his farmhouse in Ranchi and has taken a keen interest in farming vegetables and fruits. Dhoni reportedly sold organic produce of his farms to a company in Dubai. The former cricket is majority stakeholder in sporting wear brand, Seven. Apart from being the brand ambassador for the company, Dhoni is also a partner in the footwear business of the brand.
His other entrepreenurial ventures include Chennaiyin FC, SportsFit World, Hotel Mahi Residency, 7InkBrews etc.
Previously, the cricketing maestro also directed an undisclosed amount of equity funding towards Khatabook, a business ledger app based in Bengaluru.
Dhoni's venture into the world of investments began in 2019 when he became a Series D investor in Cars24, an online marketplace for used cars. This collaboration stemmed from a strategic partnership between Dhoni and the company, with the cricketing icon assuming the role of Cars24's brand ambassador. Alongside his brand ambassadorship, Dhoni also holds a significant equity stake in the company.
With his strategic investments and impactful partnerships, he exemplifies the perfect synergy between sports and entrepreneurship.
Sachin Tendulkar Backed Startups
Though Sachin Tendulkar may have bid farewell to his illustrious cricketing career, his journey as an entrepreneur and investor continues to flourish with resounding success.
Having made his debut in a test match against Pakistan in 1989 at the tender age of 16, Tendulkar quickly rose to become a revered figure in the world of international cricket. With his exemplary batting skills and exceptional leadership, he captained the Indian cricket team with unwavering splendor, leaving an indelible mark on the sport.
Known as the God of cricketer, Tendulkar owns multiple entrepreneurial ventures in his name and have also invested in various startups. 
Sachin Tendulkar's startups and investments include Smartron India, Smaash Entertainment, Indian Super League, JetSyntheses, Spinny, International Tennis Premier League, Rario, S Drive and Sach etc. His most latest startup investment was in AZAD Engineering which he made in May 2023.  
Hardik Pandya Backed Startups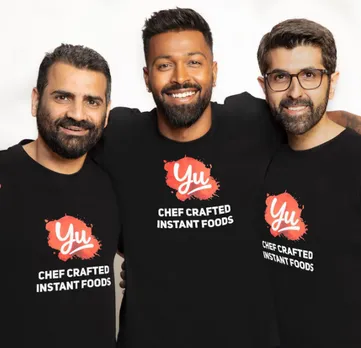 Joining the ranks of cricketers turned investors, Hardik Pandya stepped on the startup field with a strategic investment in the burgeoning consumer food brand, Yu. The captain of Gujarat Titans in Indian Premier League 2023, has recognized the potential of this brand and has decided to make a calculated move to secure his place in the startup ecosystem.
KL Rahul Backed Startups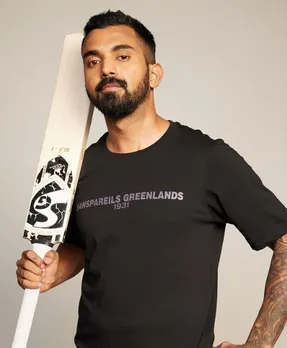 KL Rahul is yet another player who has also joined the investors list last year by investing in XYXX, a Surat based men's apparel brand. The cricketer recently invested an undisclosed amount in 4CAST, an athlete entrepreneurial collective. 
Shikhar Dhawan Backed Startups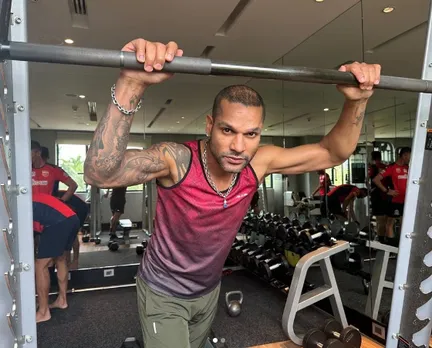 Indian cricket batsman Shikhar Dhawan also has joined the league of cricketers turned investors, making his mark in the startup ecosystem. The remarkable addition to his investment portfolio is the renowned yoga studio chain, Sarva. While the exact amount of funding wasn't  disclosed, Dhawan's investment positions him as both an investor and a partner in the startup.
Sarva, like many businesses, faced challenges due to travel restrictions and multiple lockdowns. In response, the startup has focused on enhancing its digital presence to adapt to the changing landscape. With his investment in Sarva, Shikhar Dhawan not only showcases his entrepreneurial spirit but also supports the vision and mission of the yoga studio chain. As the cricket star ventures into the investment arena, he aligns himself with an impressive roster of investors and celebrities who recognize the potential and significance of Sarva's offerings.
Yuvraj Singh Backed Startups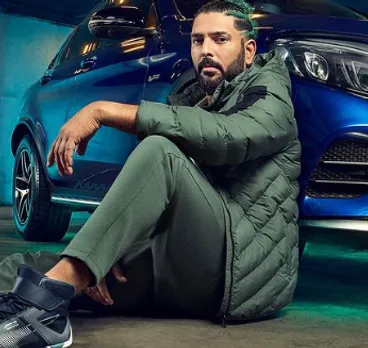 Known for his powerful six-hitting on the cricket field, Yuvraj Singh scored a big success off the pitch with YouWeCan Ventures in 2015. The venture fund has since invested in multiple startups across healthcare, travel, hospitality, real estate, and media sectors.
YouWeCan Ventures' first investment was in health and wellness startup Vyomo, which was later acquired by Naturals. Yuvraj Singh also backed the online table reservation platform EasyDiner and became its brand ambassador. The fund's portfolio includes healthcare marketplace Healthians, automotive services marketplace Cartisan, startup incubators Startup Buddy, and online marketplace for private jets and helicopters JetSetGo.
Yuvraj Singh's entrepreneurial journey extends beyond cricket, as he continues to champion startups, foster innovation, and encourage entrepreneurship through YouWeCan Ventures.