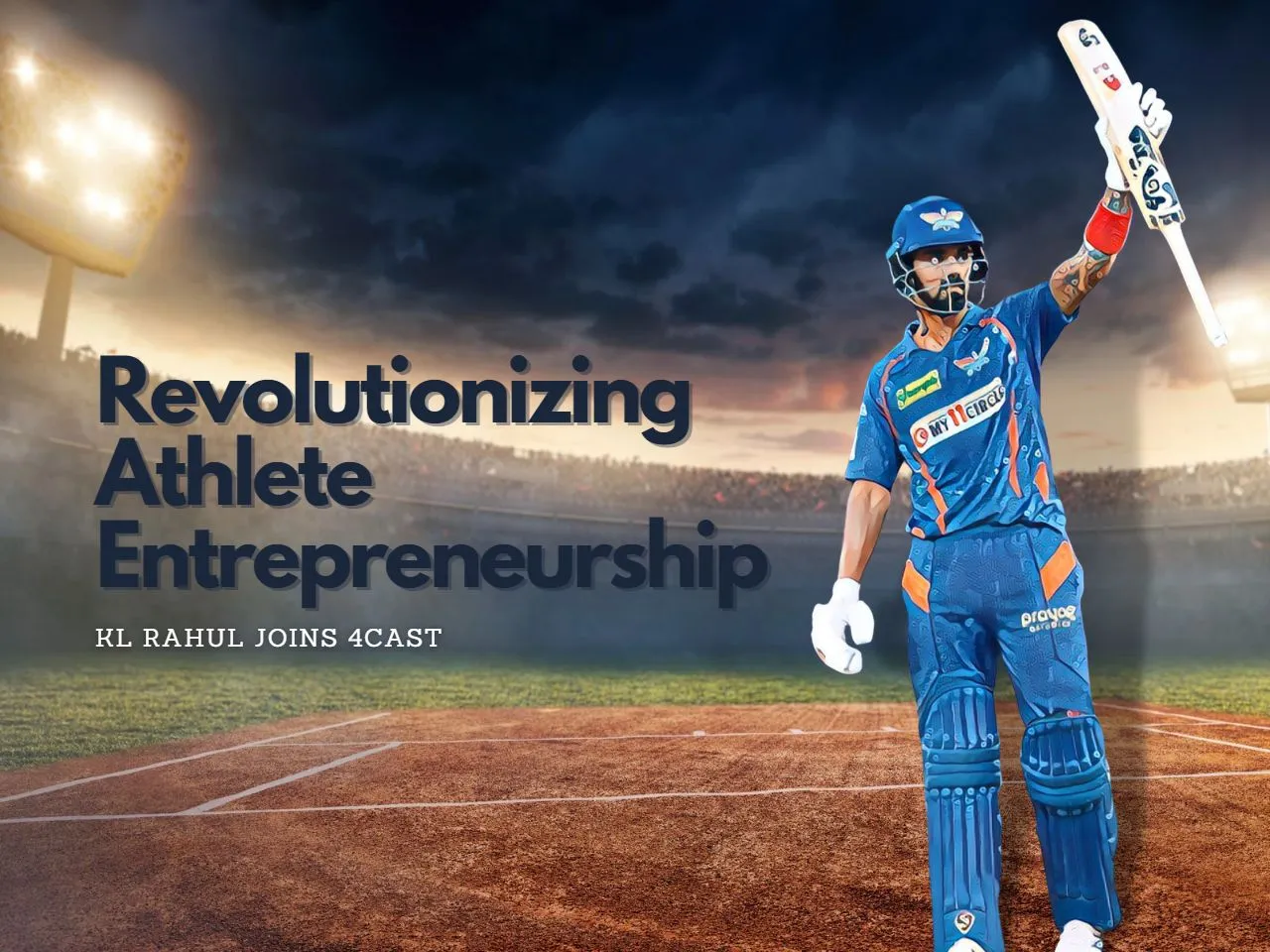 KL Rahul has been the poster boy of controversy ever since he walked onto the sets of Koffee with Karan with his team India friend Hardik Pandya. His selection in the Indian cricket team has been questioned by cricket pundits despite the batter performing for the team. He was recently criticized for having a low strike rate in the ongoing IPL and failing to finish games for his franchise Lucknow Super Giants. 
However, this time the Indian cricketer is in the news for his partnership with a UK-based startup 4Cast. 

Indian cricketer KL Rahul has forged a powerful alliance with England cricketers Ben Stokes, Stuart Broad, and Jofra Archer, establishing himself as a stakeholder in the renowned UK-based athlete entrepreneurial collective known as 4CAST. Founded by Ben Stokes, Stuart Broad, and Jofra Archer, 4CAST serves as a corporate platform that enables acclaimed athletes to explore business ventures alongside their sporting careers.
Revolutionizing Athlete Entrepreneurship: The Birth of 4CAST
Under the banner of 4CAST, KL Rahul will spearhead and cultivate the organization's endeavors in the Indian subcontinent, creating opportunities for both aspiring and established Indian athletes within the realms of media, gaming, and investments. By leveraging his expertise and influence, KL Rahul aims to empower fellow sportspeople in India and foster a culture of financial management and long-term security beyond their athletic pursuits.
A Galaxy of Stars: Noteworthy Figures Associated with 4CAST
Since its inception, 4CAST has welcomed numerous notable athletes and public figures into its fold. The likes of Jos Buttler, Tyrone Mings, Liam Livingstone, Jason Roy, Jack Nowell, Anthony Watson, Josh Denzel, Tom Evans, Chris Hughes, and Matthew Potts have all joined forces with Ben Stokes, Stuart Broad, and Jofra Archer, collectively fueling 4CAST's mission to bridge the gap between sports and business.
KL Rahul's Vision: Transforming Dreams into Reality
When sharing his vision for 4CAST in India, KL Rahul expressed his unwavering commitment to cultivating a culture of financial prudence and responsibility among Indian sportspeople. Furthermore, he aims to equip them with the necessary tools to secure their futures beyond their sporting careers. KL Rahul considers it a tremendous honor to translate the visions of Ben Stokes, Jofra Archer, and Stuart Broad into tangible realities within his home country
Commenting on KL Rahul's association with 4CAST, Ben Stokes lauded him as a thought leader within the athlete community. Recognizing his massive fan base and extensive following, Ben Stokes expressed excitement at having KL Rahul join the journey toward revolutionizing athlete entrepreneurship. The partnership between these two influential cricketers promises to propel 4CAST's mission to new heights.
KL Rahul's collaboration with Ben Stokes, Stuart Broad, and Jofra Archer in 4CAST signifies a paradigm shift in the realm of athlete entrepreneurship. By merging their expertise, passion, and drive, these cricketing powerhouses are poised to redefine the boundaries of success for athletes worldwide. With KL Rahul at the helm of 4CAST's operations in India, aspiring and established Indian athletes can now embark on a transformative journey, exploring untapped business opportunities and securing their financial futures. 
Together, they stand as torchbearers for a new era, where athletes not only excel on the field but also make their mark in the dynamic world of business.