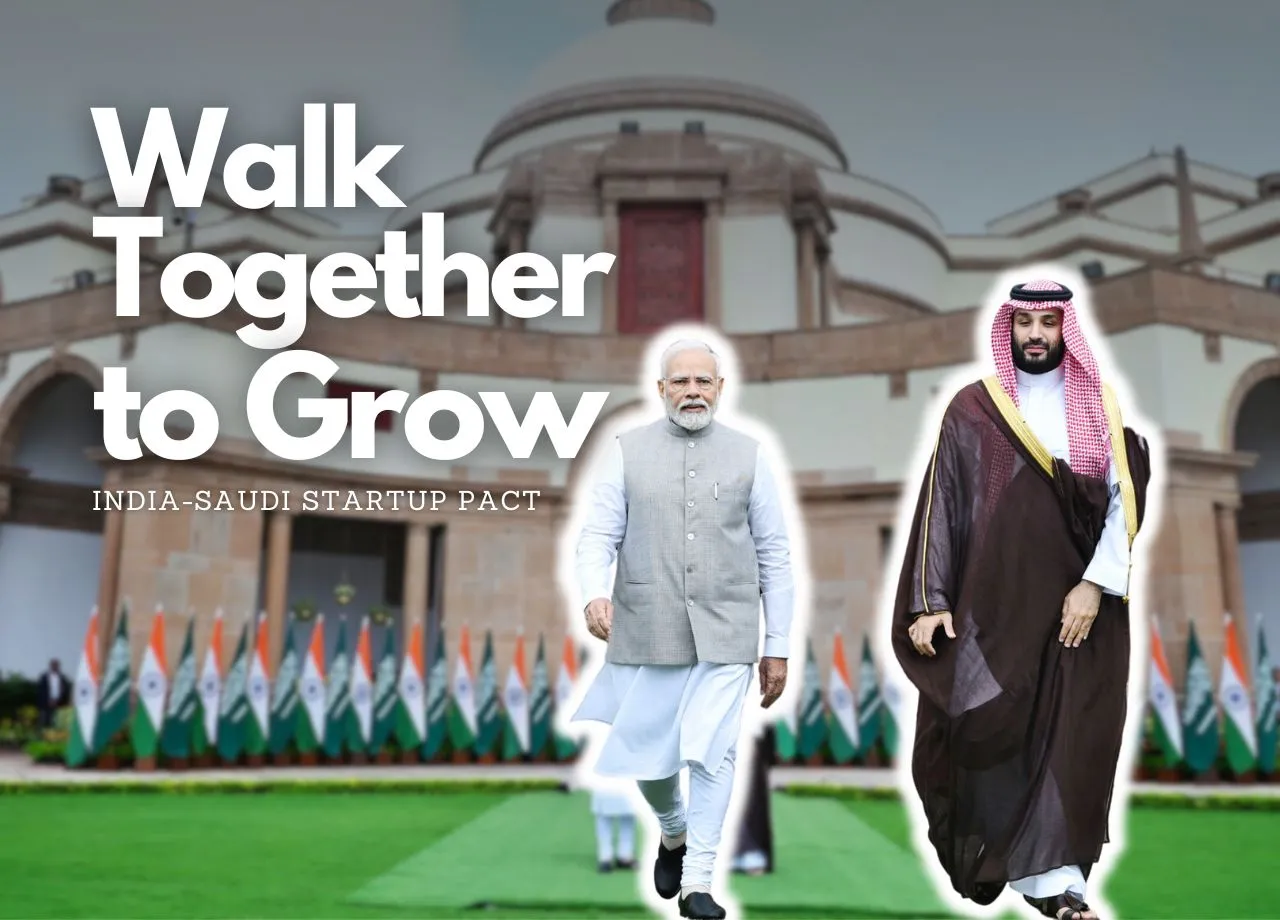 In a series of noteworthy developments, India and Saudi Arabia have collaboratively established an Investment Forum, unveiled a StartUp/Innovation Bridge initiative, and solidified their commitment to bolster bilateral investments by signing a total of 45 Memoranda of Understanding (MoUs).
These developments took place on the sidelines of the State Visit of the Crown Prince and Prime Minister of the Kingdom of Saudi Arabia, HRH Mohammed bin Salman bin Abdulaziz Al Saud, to India, a historic India-Saudi Arabia Investment Forum 2023 was organized in New Delhi. This landmark event, the first of its kind, witnessed the participation of over 500 companies from both nations, aiming to bolster their economic relations.
Strategic Partnership Council's Leaders' Summit Sets the Stage
The India-Saudi Arabia Investment Forum 2023 took place as a follow-up to an earlier announcement by the Saudi Crown Prince to invest approximately USD 100 billion across diverse sectors of the Indian economy. The Forum unfolded as part of the Leaders' Summit of the bilateral Strategic Partnership Council.
India-Saudi Collaboration In Startups
The Ministerial Session of the Forum, co-chaired by Piyush Goyal, Union Minister of Commerce & Industry, Consumer Affairs, Food & Public Distribution, and Textiles of India, and  Khalid A. Al Falih, the Minister of Investment of Saudi Arabia, saw both leaders deliberating on various aspects of bilateral cooperation.
Key discussion points included the expansion of collaborations in areas such as starups, digital infrastructure development, and the strengthening of ties between business and investor ecosystems. The establishment of investment promotion offices and the encouragement of Saudi Sovereign Wealth Funds to consider direct investments in India were also on the agenda.
Fostering Economic Growth Across Multiple Sectors
The Ministerial discussion yielded agreements on expediting partnership opportunities identified under the Committee on Economy and Investments of the Strategic Partnership Council. Both nations expressed their willingness to collaborate in sectors such as food processing, logistics and infrastructure, healthcare, renewable energy, skill development, space, ICT, and digital start-ups.
Prominent Participants and Investment Opportunities
Secretary, Department for Promotion of Industry and Internal Trade, Rajesh Kumar Singh, underscored the significance of enhancing economic and cultural relations between India and Saudi Arabia. The Forum featured informative presentations by entities such as Invest Saudi, Invest India, Economic Cities and Special Zones Authority of Saudi Arabia, GIFT City, IFSC (International Financial Services Centre), Saudi Ministry of Culture, Film Commission, and National Center for Privatization, Saudi Arabia. These presentations highlighted the abundant investment opportunities available in both countries.
45 MoUs in G2B and B2B Formats Signed Between India and Saudi
The Forum conducted breakout sessions that centered on potential bilateral collaboration in domains including ICT & Entrepreneurship, Chemicals & Fertilizers, Energy & Sustainability, Advanced Manufacturing, and Food Security. Businesses from both sides shared their insights, further emphasizing the potential for enhanced cooperation in these sectors.
Notably, the Forum witnessed the signing of more than 45 MoUs in G2B and B2B formats. These agreements are expected to deepen economic engagement between India and Saudi Arabia and facilitate increased investment flows.
The India-Saudi Arabia Investment Forum 2023 represents a significant milestone in the bilateral relationship between these two nations. With a host of agreements signed and a roadmap for future cooperation outlined, both India and Saudi Arabia are poised to strengthen their economic ties and foster mutual growth in the coming years.