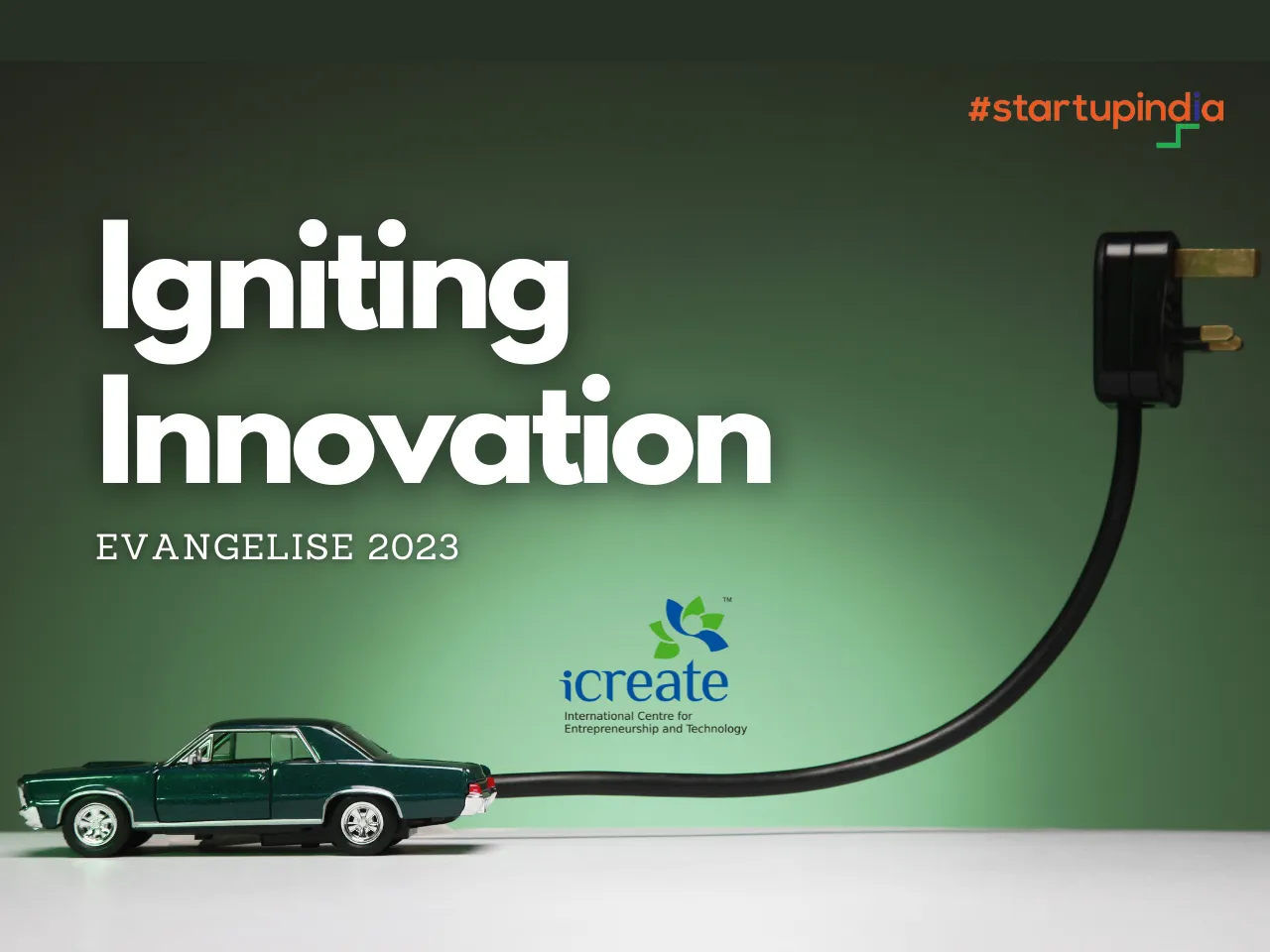 Electric vehicles (EVs) have firmly established themselves as the heralds of the automotive future, riding the wave of technological advancements sweeping the global transportation landscape. Spearheading this revolutionary movement, Tesla, under the leadership of Elon Musk, has emerged as the vanguard of innovation, redefining the very notion of mobility through its groundbreaking EV offerings. As the world watches this evolution with bated breath, India, too, is harnessing its potential to carve a distinct path in the realm of electric mobility. 
The resounding call of "Make In India," championed by Prime Minister Narendra Modi, serves as the rallying cry, signaling India's intent to chart its own course in the EV arena.
In the quest to transform this intent into a tangible reality and to expedite the wheels of EV innovation within its borders, India is gearing up for an unparalleled endeavor. The stage is set for the monumental "EVangelise 2023" edition, an event of monumental proportions that stands as a testament to the nation's unwavering commitment to fostering indigenous innovation in the electric vehicle space. Orchestrated under the esteemed banner of Startup India, this grand initiative is poised to galvanize the brightest minds, boldest entrepreneurs, and visionary startups, all united by a shared goal: to pave the way for India's own electric revolution. 
Who are the Major Players in the EV Landscape in India?
India has its own fleet of EV companies such as Ola Electric, Hero Electric Vehicles, Ather Energy Private Limited, MG Motor, Mahindra & Mahindra, TATA Motors, TVS Motor Company, Hyundai etc. But none have been able to match the features provided by Tesla. 
What is EVangelise '23?
EVangelise'23 is a flagship event organized by iCreate, India's leading incubator of tech startups. The event brings together key stakeholders in the electric vehicle industry, including innovators, industry leaders, investors, and policymakers, to shape the future of this rapidly growing sector. It offers a unique platform for collaboration, innovation, and growth, providing exceptional opportunities for networking, knowledge sharing, and strategic partnerships.
We strongly believe that realizing India's dream of becoming a global manufacturing hub for electric vehicles hinges on two crucial factors:
First, identifying the most promising EV startups with disruptive, scalable, and indigenously developed solutions and technologies. 
Second, fostering partnerships between these startups, EV manufacturers, and investors. EVangelise '23 can play a pivotal role in facilitating this process.
The previous editions, EVangelise'21 and EVangelsie'22, witnessed an overwhelming response with participation from over 2,000 applicants across 183 cities and towns in India. Forty finalists emerged from this competitive pool, securing substantial financial support, incubation grants, expert mentoring, rapid prototyping and testing facilities, and invaluable industry connections. Through the assistance provided by iCreate, a total of more than 28 prototypes were developed, and 10 manufacturing collaborations were initiated.
What are the Aims & Objectives of EVangelise 2023?
The 2023 edition of Evangelise focuses on taking the challenge to a new level by widening the scope to many different classes of vehicles and adopting a two-fold approach:
- Scouting for best early-stage start-ups and providing incubation support to deserving innovators
- Facilitating manufacturing partnerships for industry-ready start-ups and providing them access to VC networks to boost their entrepreneurial journey.
What are the Innovation Categories?
Classification of Innovation Categories
In alignment with Technology Readiness Levels (TRL) assessment criteria, innovations are categorized as follows:
Under TRL < 5, Each Innovation Theme Produces 3 Winners
Recognizing the pioneers of nascent innovations is a cornerstone of our initiative. Winners from each Innovation Theme are rewarded with substantial cash prizes:
Winner: INR 3 lakh
First Runner-up: INR 2 lakh
Second Runner-up: INR 1 lakh
Innovations at TRL 5 and Above: A Singular Triumph
For innovations that have crossed the TRL 5 threshold, recognition and rewards reach a higher echelon. The top performers across all Innovation Themes stand to win:
Winner: INR 10 lakh
First Runner-up: INR 7 lakh
Second Runner-up: INR 5 lakh
What are Technology Readiness Levels? 
Technology Readiness Levels, abbreviated as TRL, act as a yardstick for assessing the maturity of a technology. With nine levels ranging from TRL 1 (nascent concept) to TRL 9 (fully integrated and operational), this system gauges the advancement of a technology project based on predefined parameters. The leap from one level to another is contingent upon the fulfillment of specific milestones, ensuring a comprehensive evaluation of technological progress.
What are the themes of Innovation for EVangelise 2023?
The Innovation Themes span a diverse spectrum, encompassing various facets of EV technology:
1. Traction
Motors
Controllers
Gearboxes
Axles
2. Energy
Batteries
Fuel Cells
Alternate Chemistries
Charging Infrastructure
Wireless Charging
Overhead Charging
3. Telematics, Intelligence & Connectivity (TIC)
Artificial Intelligence
Cloud Integration
Advanced Driver Assistance Systems
Vehicle-to-Vehicle (V2V) Communication
4. Open Theme
Accessories
Harnesses
Braking Systems
Steering Mechanisms
Innovative Materials
What is the last date to apply? 
The final date for submissions looms ever closer. Innovators, EV startups, and pioneers in the EV domain are urged to submit their proposals before September 24. This pivotal date marks the intersection of opportunity and innovation, propelling the Indian EV landscape toward a brighter, more sustainable future.
Startups can click here to register for EVangelise 2023.